Comfortable to type on with plenty of speed and accuracy, the Cherry MX-LP 2.1 Compact Wireless is quite the keyboard. It has plenty more to offer including a lot of connectivity and a petite form factor that doesn't feel cramped. While this is not a moddable keyboard and doesn't come with a wrist rest or feet to adjust typing angle, it's still great for digital nomads looking for a portable mechanical keyboard solution.
Pros
+

Comfortable, satisfying typing experience

+

Lots of connectivity

+

Petite form factor without feeling cramped
Cons
-

Switches not hot-swappable

-

No feet to angle keyboard or wrist rest

-

Fully-plastic construction
Why you can trust TechRadar We spend hours testing every product or service we review, so you can be sure you're buying the best. Find out more about how we test.
Cherry MX-LP 2.1 Compact Wireless: Two-minute review
With all the mechanical keyboards out there, it's hard to see the Cherry MX-LP 2.1 Compact Wireless as a particularly remarkable option – it's neither innovative nor flashy. Yet, it is exceedingly capable, combining features of the best mechanical keyboards with that of the best wireless keyboards for something that just works.
Yes, you're not going to be able to customize it quite the way you can with some other keyboards, whether you want the ability to change out switches or the top plate. But, this is not for modders, even if it is made by a company famous for its aftermarket switches.
What the Cherry MX-LP 2.1 Compact Wireless is, then, is an incredibly portable mechanical keyboard with fairly speedy switches that offers enough connectivity to seamlessly switch between up to five different devices on-the-fly. If you want a great typing experience that you can throw in your backpack along with a laptop, then this might be one of the best keyboards for you.
Just looking at it, it's obvious how small the Cherry MX-LP 2.1 Compact Wireless is, measuring just 13.78 x 8.66 x 1.38 inches. Two particular design choices contribute to this petite form factor. The first is the fact that it has a 65% layout, meaning there's no number pad or dedicated function keys. The second is the fact that it's also a low-profile keyboard. Even if Cherry didn't provide a carrying case, it can easily fit into a backpack.
As far as its construction goes, it seems to be fully made of plastic. However, it feels very sturdy and well-made. From the ABS keycaps down to the black speckled case, durable is the word that comes to mind.
It looks pretty good, too. It's not the stunner that some boutique keyboards are, coming in two somewhat muted colorways with just hints of color. The black version reviewed here has a black case with mostly black keys, some gray and a few in road-cone orange, while the white version pops just a little more with white, baby blue, and red.
To go with its small stature, it's pretty stripped down on physical additions. There's no wrist rest, no feet to adjust the typing angle, and only a single port on the back. Outside of the actual keys, there's only one additional control, an on/off toggle also on the back.
The interesting thing about this stripped-down design is that Cherry has actually packed in quite a lot of functionality here. You just have to use the Fn-key for secondary function access to use the extra features. These include on-the-fly RGB lighting adjustment, media controls, a Cherry function that opens the Cherry app, and, most interestingly, input selection.
By pressing a combination of keys with the Fn function, you can switch seamlessly between USB, 2.4GHz Wireless, and three different Bluetooth connections. So, if you wanted to, you could use this one keyboard between five different sources.
Since we're talking about a keyboard, I would be remiss not to mention what's under the proverbial hood. While the Cherry MX-LP 2.1 is not hot-swappable and therefore not really for modders, it does come with some excellent switches. The Cherry Low-Profile Silver switches are of the linear variety (my personal favorite) with a speedy 1.0mm actuation. Since these are low-profile, they don't have quite the smooth, even feel that I expect with linear switches – they tend to bottom out quickly – but they still feel good to type on.
In fact, the overall typing experience is very pleasant. I wouldn't say it's the best ever as a a non-low-profile linear switch feels a bit better, but I was able to use it quite a bit without any missed presses or issues feeling cramped. Having full n-key rollover and anti-ghosting helps. The keycaps with their concave shape helped as well as I didn't feel like my fingers ever slipped from a press, either.
Since it has a 1ms response time and 1,000Hz polling rate, I found it to be very speedy without lag no matter which connectivity I used. It's not going to blow the latest from Razer, Roccat, or Corsair, etc. out of the water, but you won't have any issues keeping up during gameplay.
During testing, I found it to keep up with aplomb whether I was frantically shooting at the opposing team in Battlefield 2042, frantically trying to kick an oversized ball with a car in Rocket League, or frantically trying to throw pieces of concrete at what are basically zombies in Control.
As far as the Cherry app goes, it allows you to mess with the RGB lighting and user keys plenty, but doesn't go quite as deep as the apps from the big boys (no secondary functions, for instance). That said, it does more than what most people need. However, I did find adjusting the RGB settings to come with a bit of a learning curve. At least there are three profiles to finetune.
Lastly, Cherry doesn't advertise its battery life, so I frankly don't know how long it's supposed to last. All I can tell you is that I've charged it once and have since put about five hours of use on it. It's still at 68%. Having done a little research, the Cherry MX-LP 2.1 seems to last about 20 hours before requiring charge so my experience so far seems to corroborate that.
Cherry MX-LP 2.1 Compact Wireless: Price & availability
How much does it cost? $147.05 / £147.05 (about AU$228)
When is it available? Available now
Where can you get it? Available in the US, UK, and Australia
Both the black and white versions of the Cherry MX-LP 2.1 go for $147.05 / £147.05 (about AU$228), a price that seems expensive before you consider that it's a great mechanical keyboard that not only has wireless connectivity but can connect up to three different Bluetooth sources as well. Plus, being a Cherry keyboard using Cherry switches, the proprietary switches of choice for many keyboard modders, this was never going to be a budget option.
If you consider alternatives like the KiiBOOM Phantom 81, which retails for $159 / £128 / AU$233.18, it's clear that getting a boutique mechanical keyboard with wireless capability is not out of the ordinary. Of course, this keyboard is hot-swappable, unlike the Cherry MX-LP 2.1.
The Wombat Pine Professional, a full-sized mechanical keyboard also with a variety of connectivity, goes for a similar $159.99 (about £130 / AU$240). It doesn't have backlighting but offers a similar linear typing experience. In essence, the $150 / £150~ price for the Cherry MX-LP 2.1 is more than appropriate.
Cherry MX-LP 2.1 Compact Wireless: Specs
Swipe to scroll horizontally
| | |
| --- | --- |
| Layout: | 65% |
| Switch: | Cherry MX Low Profile Speed Silver |
| Programmable keys: | Yes |
| Dimensions: | 350 x 220 x 35mm (13.78 x 8.66 x 1.38 inches) |
| RGB or backlighting: | Yes, customizable |
Should you buy the Cherry MX-LP 2.1 Compact Wireless?
Swipe to scroll horizontally
| | | |
| --- | --- | --- |
| Value | While not cheap, the going rate for this keyboard is more than fair. | 4 / 5 |
| Design | It's not particularly flashy, but its compact design with practical secondary functions are incredibly well thought out. | 4.5 / 5 |
| Performance | Regardless of the type of connectivity, performance is speedy, accurate, and latency-free. | 4.5 / 5 |
| Average rating | With its compact design, hidden features, and speedy performance, the Cherry MX-LP 2.1 is almost perfect. | 4.5 / 5 |
Buy it if...
You need to connect to lots of sources
USB, Wireless, and three Bluetooth connections offer a lot of versatility allowing you to connect to up to five different sources at once.
You want a satisfying typing experience in a small form factor
Despite the Cherry MX-LP 2.1 Compact Wireless' 65% form factor, typing doesn't feel cramped. In fact, typing on this keyboard is very satisfying.
Don't buy it if...
You want to mod
This keyboard is not hot-swappable. If you want to change out keycaps and switches at will, there are plenty of exceptional alternatives that make a good base for modding.
You want lots of ergonomics
Unfortunately, the ergonomics are limited to the fact that the Cherry MX-LP 2.1 is low-profile. Otherwise, there's no wrist rest or adjustable feet.
Cherry MX-LP 2.1 Compact Wireless: Also consider
Swipe to scroll horizontally
| | Cherry MX-LP 2.1 Compact Wireless | Wombat Pine Professional | KiiBOOM Phantom 81 |
| --- | --- | --- | --- |
| Price: | $147.05 / £147.05 (about AU$228.46) | $159.99 (about £130 / AU$240) | $159 / £128 / AU$233.18 |
| Layout: | 65% | Full | 75% |
| Switch: | Cherry MX Low Profile Speed Silver | Red / Brown Cherry MX key switches | KiiBOOM pre-lubed Crystal switches |
| Programmable keys: | Yes | Yes | Custom key programming, macro function mapping |
| Dimensions: | 350 x 220 x 35mm (13.78 x 8.66 x 1.38 inches) | 440 x 144 x 39 mm (17.3 x 5.67 x 1.5 inches) | 330 x 150 x 35 mm (13 x 5.9 x 1.38 inches) |
| RGB or backlighting: | Yes, customizable | No | Yes, south-facing and side lighting |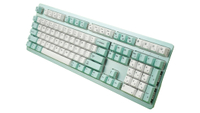 Wombat Pine Professional
The Wombat Pine Professional offers a smooth typing experience with its linear Cherry MX red switches, a variety of connectivity, and a thinner profile than many mechanical keyboards. While you'll have to forgo backlighting and the price isn't particularly cheap, the Wombat Pine Professional is ideal for those wanting a full-sized mechanical keyboard with wireless connectivity.
Read our full Wombat Pine Professional review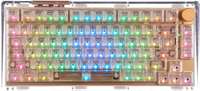 KiiBOOM Phantom 81
With multiple forms of connectivity and robust performance, there's a lot to like with the KiiBOOM Phantom 81. It also has that satisfying but not-too-loud mechanical keyboard sound and feel. Just be aware that you'll probably want to invest in a wrist rest as this thick keyboard doesn't come with one.
Read our full KiiBOOM Phantom 81 review
How I tested the Cherry MX-LP 2.1 Compact Wireless
Used regularly for a week
Tested with typing as well as gaming
Tested all included features
I used the Cherry MX-LP 2.1 Compact Wireless regularly for a week, typing numerous articles on it as well as using it for gaming. Specifically, I tried fast-paced gaming like Battlefield 2042 and Rocket League as well as less-speed competitive games like Control.
I looked at other aspects beyond performance, of course. I played with its programmable features, whether it's remapping or adjusting RGB, and also looked at how easy it was to remove and replace parts of the keyboard.
I've tested a lot of tech gear over the years from laptops to keyboards and mice, and so have been able to use my expertise towards giving an honest and fair opinion, not to mention a critical eye, to any product I test.
First reviewed November 2023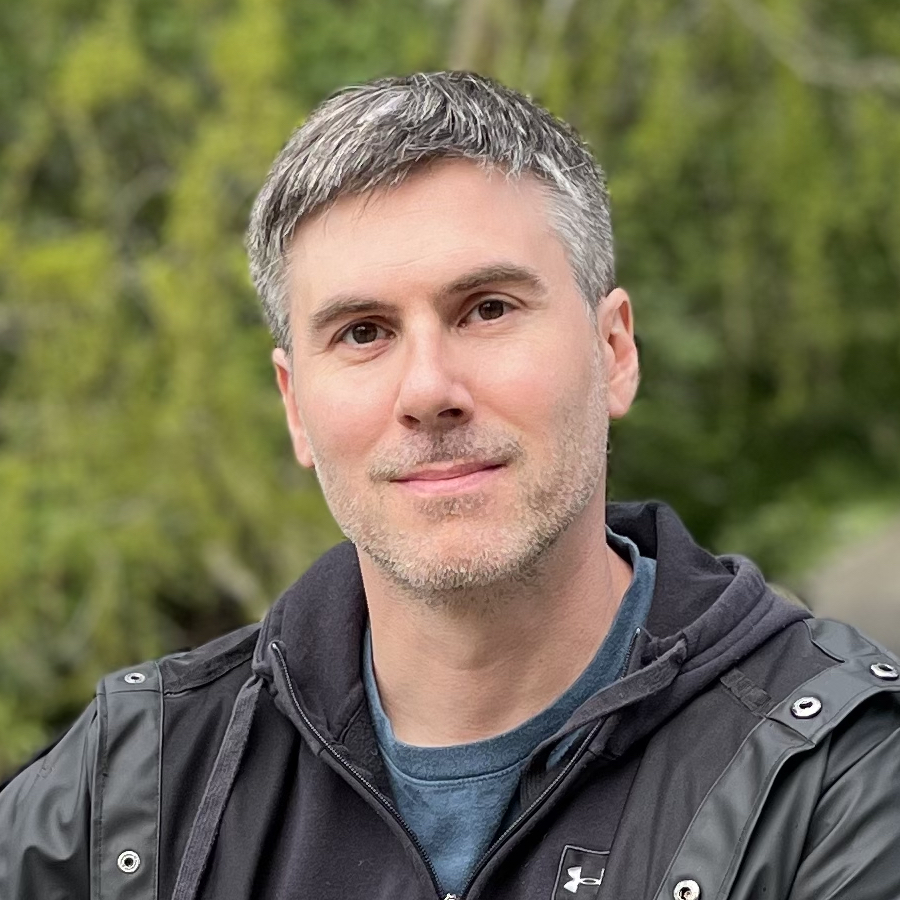 James Holland loves audio gear! So much so that he covers all the ins and outs, good and bad for Tech Radar and T3. Where does that so-called expertise come from? Not only is he a lifelong music-lover but he also works in the music industry and is a musician. When not testing headphones or listening to music, he loves to travel, rage at the latest PC games, and eat off-the-beaten-path but not too off-the-beaten-path food.