Google Chrome celebrates its 15th anniversary with some big updates
Chrome is celebrating in style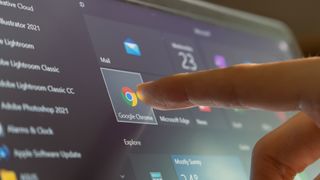 (Image credit: Shutterstock ? Wachiwit)
Google Chrome is turning 15 and to celebrate the occasion, Google is overhauling Chrome on desktop and adding in brand new features.
The official blog post details how, in the coming weeks, Google will update Chrome's UI based on Material You design language. According to the post, the redesign will refresh Chrome's icons to make them more legible as well as create new color palettes that better complement your tabs and toolbar. These changes make it much easier to distinguish between profiles, like your work and personal accounts. Chrome will also be better integrated with your operating system so it can adapt to OS-level changes like dark mode.
Other quality-of-life changes include a more comprehensive menu for faster access to extensions, Google Translate, Password Manager, and more. This redesign had been first announced and pushed down through Google Canary earlier in 2023 and now regular users will finally get to reap the benefits.
The Chrome Web Store is also getting redesigned, with a fresh interface to make finding extensions easier. This includes extension categories – like AI-powered extensions and Editors' spotlight – as well as personalized results. Safety Check is also getting expanded to better identify extensions that have been recently unpublished, are in violation of policies, or are potentially malicious. And thanks to third-party tools, businesses can also risk-access extensions before applying them broadly.
Over the past few months, Chrome has been getting updates to make search much easier and safer, as well as several new features on its mobile version that enhance search capabilities and convenience. And now Google Safe Browsing, which automatically blocks potentially dangerous websites, will be upgraded as well. To combat the speed and sheer numbers of new phishing websites, Safe Browsing will begin checking sites against Google's known bad site lists in real-time.
Google Chrome isn't perfect
Seeing all these quality-of-life changes and security improvements is certainly good news. However, not everything is all well, as the browser still has plenty of issues that need addressing.
The biggest and most pervasive issue is privacy. While you may have adblockers keeping you safe from third-party trackers, Google itself is collecting data through its own browser and compiling it, creating detailed profiles on you to sell to advertisers and other websites. And while you can turn off certain settings, it doesn't entirely qualify as protecting your privacy.
There's also the fact that extensions can be made and uploaded on the Google Web Store in order to steal password data in plaintext source code from other websites. This was proven thanks to a proof-of-concept ChatGPT Chrome extension created by researchers from the University of Wisconsin-Madison. What makes this especially dangerous is that many popular websites like Gmail, Facebook, and Amazon use plaintext to store passwords. And because the extension doesn't contain malicious code or retrieve code from external sources, it is compliant with Manifest V3, which is a protocol that's supposed to protect against such abuse in the first place.
Manifest V3 is its own can of worms, as the biggest controversy to stem from it is that it will break ad blockers thanks to it being able to deprecate certain capabilities of the WebRequestAPI that ad-blocking extensions require to function. Since then, its launch has been delayed several times, but eventually, it will be released and will cause major issues for users relying on adblockers to protect private information.
Our suggestion? Consider switching from Google Chrome to the king of browsers instead.
You might also like
Sign up to receive daily breaking news, reviews, opinion, analysis, deals and more from the world of tech.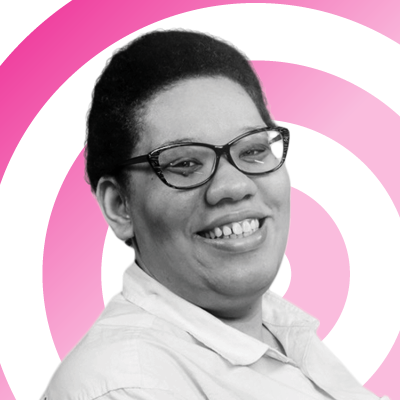 Named by the CTA as a CES 2023 Media Trailblazer, Allisa is a Computing Staff Writer who covers breaking news and rumors in the computing industry, as well as reviews, hands-on previews, featured articles, and the latest deals and trends. In her spare time you can find her chatting it up on her two podcasts, Megaten Marathon and Combo Chain, as well as playing any JRPGs she can get her hands on.