Although Brave is relatively new to the market, its new-age features and adaptive design have given a glimpse into its potential.
Pros
+

Provides better privacy and tracks less

+

Comes with a built-in ad-blocking tool

+

Directly integrated with Google for instant access

+

Much faster and more lightweight than Google Chrome and Mozilla Firefox
Cons
-

Doesn't offer too many addons or extensions
Why you can trust TechRadar We spend hours testing every product or service we review, so you can be sure you're buying the best. Find out more about how we test.
Brave is a unique browser that also comes with its own search engine (also called Brave), but you can choose from six others if you prefer. While it touts its privacy features as being better than Firefox's and its speed as better than Chrome's, the differences there seem to be negligible.
Founded in 2016, the Brave browser is one of the most promising entrants in the industry. Faster than Mozilla Firefox and Chrome, the powerful combo of unlimited features and a simple design has helped it win over 36 million users already.
A unique thing about Brave is it doesn't limit you to itself — you can use other default browsers within the Brave browser. You can also create keyboard shortcuts for these browsers so that you can get going faster.
If you want to know more about how Brave can transform the internet for you, read on.
Brave browser: Features
Getting started with Brave is super easy. If you don't want to take on the struggle of setting up a new browser, use the "Import" feature on Brave to import all your settings from the old browser in a click. This feature can also be used to import user profiles, passwords, and bookmarks.
When put on a speed test against Chrome and Firefox, it was found that Brave loads at least 3 to 6 times faster. This is a blessing for those working on time-sensitive projects who cannot afford to lose even a minute.
The privacy offered by Brave is simply unparalleled. It clearly states on its website that it isn't in the business of selling user data. In fact, it actively fights trackers, malware, hackers, and anyone who might try to break into your system through the browser.
Brave will let you know exactly how many ads and trackers it's blocking every day. Along with that, you'll also get to customize your browser shield settings. For example, if you want to keep the ads coming in from a website you're familiar with and block the ones from the rest, you can adjust those settings accordingly.
For additional security, Brave offers a built-in VPN and firewall. While most other browsers with VPNs limit their functionality to masking IPs alone, Brave goes a step ahead and encrypts everything you do online. In short, there'll be no way to trace back any activity to your account.
If you don't like the default design of the browser, you'll have plenty of options to experiment with the colors and the background. You can add images from your system, edit, crop, or resize them and turn on the dark/night mode to protect your eyes during long working hours.
Reading a report or blog is highly convenient and quick with Brave's Speedreader feature. All unnecessary visual elements are removed upon activating this feature, and only pure content is filtered out and displayed in a simpler format. Reducing design elements also helps the page load faster, which further reduces the reading time.
Brave browser: Privacy
After reading through Brave's privacy policy and observing its performance over the years, it's safe to claim that it's a privacy-friendly browser. As per its policy, it doesn't store your data, track your activities or sell details about you to any third party.
If you want more robust privacy, you can use Brave's built-in VPN to keep all your online activities anonymous.
Speaking of built-in tools, Brave also offers integrated ad blockers and tracker blockers so that it becomes impossible for any third party to monitor your web history or disrupt your experience with annoying pop-ups.
Also, since it's a Chromium-based browser, you can look up Brave's code any time you want and come up with your own ways to make it more secure.
Brave browser: Ease of use
The interface of the Brave browser is quite similar to Chrome, so if you're familiar with the latter, getting started with Brave will be a piece of cake for you.
The main page is quite simple and clutter-free. At the top, you'll find a horizontal display of all your tabs. Right below that, you'll find the search bar.
If you want to enroll in the Brave Rewards program to earn some extra tokens, simply click on the red triangular icon on the right side of the search bar to get started.
To manage your profile, click on the small icon representing your profile picture to the right of the Brave Rewards icon. The options are minimal, so you won't have to spend too much time learning them.
Brave browser: Competitors
Brave is rather new to the market, just like Vivaldi. Its lack of experience puts it at a disadvantage, especially against big tech companies like Google and Microsoft, which are dominating the industry.
However, there are more than a few reasons why Brave could be your next default browser. Firstly, unlike Chrome, Brave is renowned for the tight security of user data. It not only comes with a built-in tracker blocker and ad blocker but also disables bad cookies by default.
On top of that, its privacy policy page confirms that it neither collects your data nor sells it to any third party.
Brave is also the only well-known browser that lets you earn rewards and tokens for watching privacy-respecting ads. The money you earn from these ads can then be forwarded anonymously to creators you want to support through its own payment portal called Brave Payments.
Brave browser: Final verdict
Although Brave is relatively new to the market, its new-age features and adaptive design have given a glimpse into its potential.
Brave offers some unique features like no other browser. For example, it lets you earn rewards by watching privacy-respecting ads, which you can then donate to support your favorite creators.
Also, it deletes all bad cookies and prevents any unauthorized third-party software from tracking by default. This means that even before you configure its settings, Brave will ensure that all your online activities are safe from day one.
Also check out our roundup of the best anonymous browsers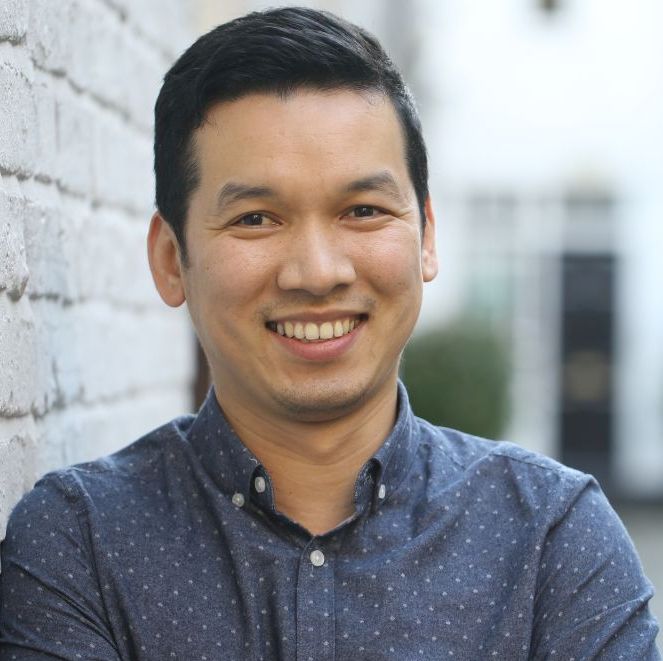 Managing Editor, TechRadar Pro
Désiré has been musing and writing about technology during a career spanning four decades. He dabbled in website builders and web hosting when DHTML and frames were in vogue and started narrating about the impact of technology on society just before the start of the Y2K hysteria at the turn of the last millennium.