Looking to upgrade to the best 4K curved monitor? We don't blame you. Much like those IMAX theater screens that inspired them, curved monitors deliver a higher level of immersion, better viewing comfort and a wider perceived field of view. Combine that with the sharpness, clarity and detail that the 4K resolution offers, and what you've got is a class of displays that deliver an elevated viewing experience like no other.
Before you invest, you should know that there aren't that many 4K curved displays out there. In fact, when it comes to curved monitors, you'll find more 1440p options. However, there are a few excellent 4K models, as well as some WUHD ones that we thought are worth including as they're the closest you'll come to an ultrawide 4K.
Whether you're looking for a gaming monitor, a display for the office or one for home use, we found the best 4K curved monitors on the market. To help you find the best monitor deal, we also included our price comparison tool.
The Dell S3221QS's sleek and classy design, just the type of look that can fit anywhere, is only surpassed by the beautiful visuals it produces on its 3840 x 2160 60Hz panel. The image quality this 4K curved monitor delivers is sharp and vibrant, made better by its 300-nit brightness and 3000:1 contrast ratio.
The color gamuts – 99% sRGB and 90% DCI-P3 color – aren't wide enough for content creators, but that doesn't stop it from producing colors vivid enough for media consumption.
And, of course, that 1800R curvature offers deep immersion and a wider field of view. Its sub-$400/£400 price tag rounds it all out nicely, offering an attractive option for those looking for a display that sees them through most tasks, including narrative-driven games.
Read our full review: Dell S3221QS
Curved monitors have varying curve ratings that typically range from 1800R to 4000R. But, then there are those special ones like the Samsung UR59C, whose 1500R curvature on a 32-inch panel means you'll get a higher level of immersion without feeling engulfed by the screen. Its higher contrast ratio of 2,500:1 and color coverage are decent, which means you're getting great dynamic range and vivid colors.
Plus, features like Game Mode and Picture-by-Picture mean you can switch from productivity to gaming in a snap – as long as you don't need a higher refresh rate for your games. But it's worth keeping in mind that you're paying for the curvature here, as features like swivel and height adjustability are non-existent and USB ports are missing.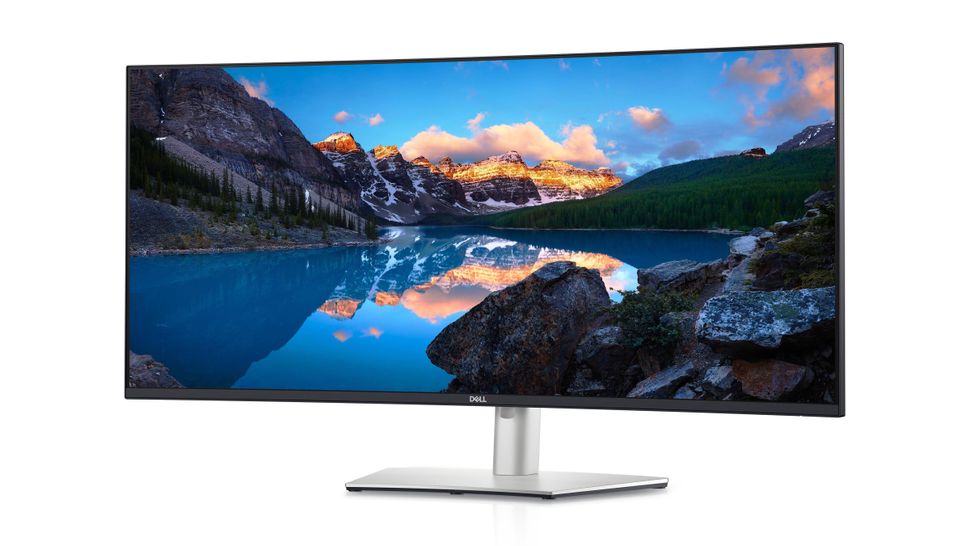 There are two things to bear in mind before jumping on the Dell UltraSharp U4021QW. One, it's not exactly 4K. It's specifically a 5K2K-resolution panel, but this is as close as you're going to get to an ultrawide 4K. Two, this productivity display is more expensive than many kitted-out gaming monitors out there.
However, if you can afford it, it might just be well worth it with its plethora of ports that include Thunderbolt 3 and RJ45 ports and massive screen real estate that allows for the ultimate multi-tasking. And that 2500R curvature is just enough to offer a deeper immersion on an ultrawide display. Last but hardly least, it comes with 100% sRGB, 100% Rec. 709 and 98% DCI-P3, which makes it a great 4K curved monitor for content creators.
Read our full review: Dell UltraSharp U4021QW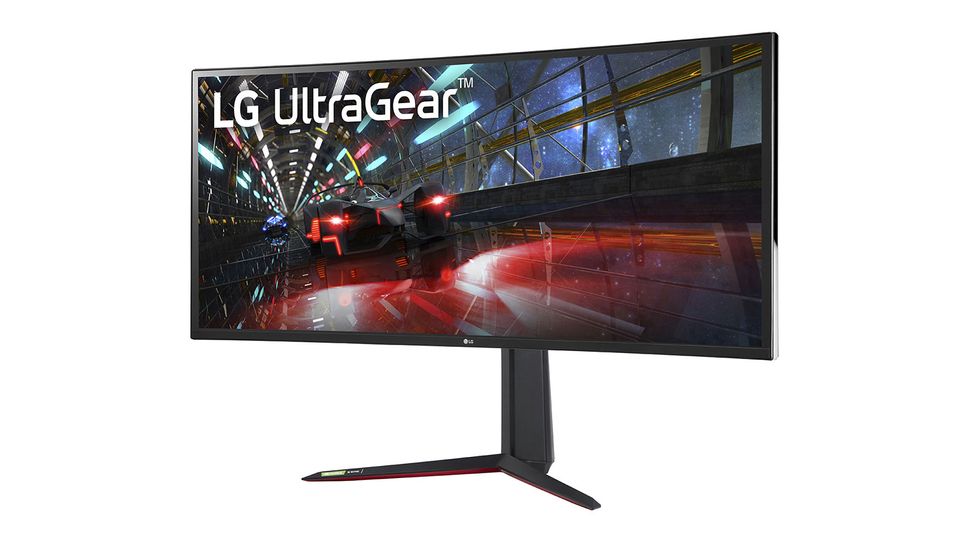 Who says you can't have high-resolution gaming resolution while satisfying your need for speed too? While most 4K panels are still at 60Hz, a newer class of 4K 144Hz models is on the rise so that gamers can have the best of both worlds.
The LG UltraGear 38GN950 might not be exactly 4K, sacrificing some pixel space for that ultrawide look at 3840 x 1600, but it boasts superior picture quality, great features for gaming and elevated specs like 450-nit brightness and VESA DisplayHDR 600. Better than other 4K 144Hz monitors, it comes with a 2300R curvature and an ultrawide design that delivers deeper immersion and more screen real estate.
Read our full review: LG UltraGear 38GN950
Also the least expensive option here, which means it's the best value as long as you don't need the extra frills, the AOC CU32V3 is best for general use if you're looking for a 4K curved monitor for your home.
This 32-inch panel comes with that deep 1500R curve as well as a thin-bezel design. Of course, this being an AOC monitor, it touts an imaginative modern design as well, for better or worse. It's a bit stripped down on features. Even its ports are limited. But most users don't need those, and if you're such a user, you'll get a lot out of its sub-$400 price.