There's Y2K kitsch, and then there's this outrageously priced Bearbrick Bluetooth speaker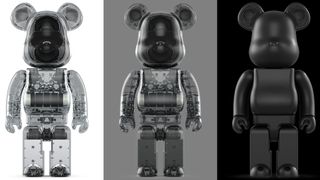 (Image credit: Bearbrick / Rinaro )
If you're not familiar with Rinaro, allow me: the formidable Ukrainian acoustic engineering company is the technical partner behind the outstanding (and very expensive) Meze Audio Lyric, Elite and Empyrean headphones. What you need to know is that nothing this company makes should be considered a toy.
And if you're too young to remember the 2001 launch of collectible toy Bearbrick, the nine-part moveable toy bear who went on to steal millions of hearts across the globe in various sizes and adorable iterations, we can no longer connect on any level.
Jokes, of course. Bearbrick (stylized to BE@RBRICK), is as synonymous with Y2K fashion as glittery cyber-hungry teenage faces, low-rise jeans and chunky platform heels. Bearbrick was originally given away as a gift at the World Character Convention 12 in Tokyo and is still produced by the Japanese firm who designed and launched the figurine, MediCom Toy.
So while it may seem an odd collaboration, a partnership between MediCom Toy and Rinaro is what has occurred – and it has resulted this high-end Bearbrick Audio Portable Bluetooth Speaker.
This is the first Bearbrick portable Bluetooth speaker in 400% size. To clarify: the standard size of a Bearbrick is 7cm tall and these highly collectible figures are referred to as 100% Bearbricks. Other Bearbricks are named for their size relative to this: 50% Bearbricks are 4cm high, 70% are 5cm high, 400% are 28cm high and 1000% are 70cm high.
Opinion: it's got expensive audio chops plus Y2K early noughties appeal – and I want it
It's no exaggeration to state that this is one of the most cutting-edge Bearbricks ever. With over 20,000 hours of engineering time and 214 newly-designed parts, the speaker features QUAD'360, an omnidirectional sound technology exclusively developed by Rinaro for this collaboration. Essentially, the speaker has four custom-engineered acoustic drivers (a front-firing tweeter in each ear and two rear-firing woofers placed one above the other between them) in his head.
Operating the Bluetooth 5 enabled speaker is made simple with a single button push to allow iOS or Android devices to pair. But do note that this is 'just' a Bluetooth speaker, not a Wi-Fi enabled AirPlay speaker or one of the best wireless speakers.
For added fan appeal, the volume and track selection controls are located in the left and right hands too – the moveable, posable nature of Bearbrick is a big part of his enduring charm. Twist the right hand to skip the track; twist the left hand to change the playback volume.
The speaker comes in three limited designs – Clear, Smoke and Black – and boasts up to six hours of portable listening plus a relatively snappy battery charging time of 90 minutes via USB-C. Said battery has been designed to be easily swapped out in the future too, which is a sensible touch considering the price.
Two of them can be connected to create a stereo pair, but you'll need significant expendable income; the Bearbrick 400% Bluetooth speaker is officially dropping November 2023, priced JPY 70,000 / $499, which is around £389 or AU$750.
To save you the bother of checking, that is more expensive than any of the best Bluetooth speakers we've tested. Then again, I love the general vibe of this just as much as I love the weird anthropomorphic GravaStar Mars Pro, which looks for all the world like it might scuttle over my cold, dead body after harvesting my vital organs.
Somehow, Bearbrick is friendlier though, right? Despite the sombre colorways, the vibe is cuddlier than the foreboding, Dalek-like Wilson Audio Alexia V speaker towers, monolithic Monitor Audio clothes peg sonic structures, Bang & Olufsen soundbars that mimic graceful sail ships or Devialet's Phantom lineup.
What is Bearbrick thinking? Impossible to say; I've always liked that he (is Bearbick even bound by traditional gender stereotypes?) has no expression. Mostly, Bearbrick and I now both share a passion for high-end hi-fi and this can only be a good thing.
Get daily insight, inspiration and deals in your inbox
Get the hottest deals available in your inbox plus news, reviews, opinion, analysis and more from the TechRadar team.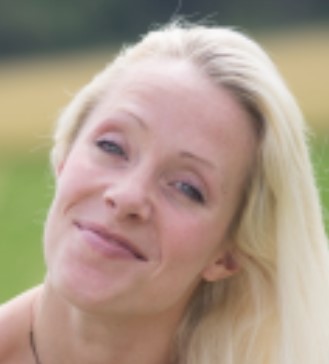 Senior Audio Staff Writer
Becky is a senior staff writer at TechRadar (which she has been assured refers to expertise rather than age) focusing on all things audio. Before joining the team, she spent three years at What Hi-Fi? testing and reviewing everything from wallet-friendly wireless earbuds to huge high-end sound systems. Prior to gaining her MA in Journalism in 2018, Becky freelanced as an arts critic alongside a 22-year career as a professional dancer and aerialist – any love of dance starts with a love of music. Becky has previously contributed to Stuff, FourFourTwo and The Stage. When not writing, she can still be found throwing shapes in a dance studio, these days with varying degrees of success.