The Marshall Middleton is a good Bluetooth speaker across the board: good sound, good design, good range of features. But it doesn't quite hit 'great' in any one department, while its competitors often can, making it an option for non-fussy buyers more so than for audiophiles or those with a specific set of needs.
Pros
+

Rugged design

+

Great battery life

+

Handy stack mode
Cons
-

Fiddly controls

-

Fairly pricey

-

On the heavy side
Why you can trust TechRadar We spend hours testing every product or service we review, so you can be sure you're buying the best. Find out more about how we test.
Marshall Milddleton: Two-minute review
The Marshall Middleton is a great audio device that may struggle to find its way onto our list of the best portable Bluetooth speakers. That's because it's a jack of all trades and a master at none, sitting at the middle of the range for all the features you may be looking for. Perhaps that's why Marshall put the word 'middle' in the name?
The latest speaker from legendary guitar amp brand (and also prolific loudspeaker and headphone maker) Marshall, the Middleton sits near, but not quite at, the top of the range of the brand's populous portable speaker family. It's best described as a larger version of the Emberton 2, which we gave 3.5 stars in our review when it was released at the end of 2022.
Compared to similar-priced or cheaper rivals like the Sonos Roam or Orange Box, the Marshall Middleton is good for audio quality but not quite great. It's certainly got defined bass and treble but the sound between the two extremes isn't as crisp as it could be.
Many great-sounding Bluetooth speakers are big and heavy though, and the Middleton is more svelte and lightweight than its audiophile-pleasing rivals… but it's not exactly a front-runner in that category either. It could certainly fit in a bag or car glove compartment but it does way almost 2kg – there are smaller and more lightweight alternatives.
It's the same story with the Middleton's features. Some useful ones are here: you can charge your phone from it, it has a wonderful 20-hour battery life and the ability to pair multiple speakers. But there's also no microphone, it has confusing on-speaker buttons and fairly limited equalizer functionality.
It should go without saying (but we're saying it anyway), that 'middle of the road' is a far cry from 'in a muddy puddle in a ditch beside said road', and the Marshall Middleton will likely accrue its fair share of fans.
The fact that this is a decent all-rounder in the sound quality, design and feature departments will make it a sure bet for non-fussy buyers, who want a reliable speaker but don't want to pick an option that's very strong in one department but weak in another.
However our best Bluetooth speakers round-up looks for the best in each category, not devices that mostly tick every box, and so this speaker could well fly under the radar.
Marshall Middleton review: Price and release date
Released in January 2023
Officially priced at $299.99 / £269.99 / AU$499
The Marshall Middleton was announced in January 2023 and released soon afterward.
The speaker costs $299 / £269 / AU$499, which is more than the Emberton 2, so it's a premium option. In Marshall's seven-strong (at the time of writing) portable speaker lineup, it's the joint second-most premium, after the feature-packed Tufton but above a series of smaller options as well as the Emberton II, the smaller version of the Middleton, which goes for $169 / £149.
At this price, the closest competition to the Middleton comes from other guitar amp brands: the Orange Box goes for $299 / £275 and aims for a similar audience, though it's more feature-packed. The Sonos Roam, on the other hand, is a cheaper rival that we rank as one of the best portable speakers, and it goes for only $179 / £179.
Marshall Middleton review: Specs
Swipe to scroll horizontally
| | |
| --- | --- |
| Weight: | 4 lbs / 1.8 kg |
| Dimensions: | 10.9 x 23 x 9.5 cm |
| Battery life (quoted): | 20 hours |
| Connectivity: | Bluetooth 5.1 |
| Drivers: | 2 woofers, 2 tweeters, 2 passive radiators |
| Aux-in: | Yes |
| Charger port: | USB-C |
| Microphone | No |
| Waterproof rating: | IP67 |
Marshall Middleton review: Features
Impressive 20-hour battery life
Aux-in and USB-C power in and out
Easy pairing process
While some speakers let you fiddle with the music sound profile to your heart's content, the Middleton simply lets you add or subtract bass or treble, and you have to repeatedly tap the button on the top of the speaker to adjust it. Or, you can use the app.
The Marshall Bluetooth app lets you tweak your sound to a degree, but it's very limited: you can change treble and bass to between 1 and 10 (no, no 0, with Marshall ignoring that handy Sumerian addition to mathematics). There isn't equality between numbers, and if you pick the same digit for bass and treble, the former is going to overpower the latter. We'd recommend you add one or two to treble for the most balanced sound.
With a 20-hour battery, the Marshall Middleton outlasts most of its rivals, so we've got to give credit where credit is due. Lots of these kind of devices last for between 12 to 15 hours, so for long-lasting parties, the Middleton is your best bet.
The speaker charges via USB-C and it takes 4.5 hours to power to full. You can also use the speaker as a power bank, relying again on this USB-C out, letting you make the most of its chunky battery.
Another port of note is the 3.5mm aux jack, for plugging in your phone or music player instead of relying on wireless. Another point for Marshall there. Speaking of wireless, it's Bluetooth 5.1 here, which Marshall says will work within 10 meters of the speaker. In our tests that proved largely accurate, so don't try and stray too far from the speaker if you're paired with it. Pairing is quick and easy – not once did we have an issue.
A neat speaker feature that Marshall embraces is stacking, so you can connect multiple speakers together, and with the brand's wide portfolio of speakers that's especially handy. We didn't get to test it though, due to only having the single test unit.
Marshall Middleton review: Design
Amp-inspired looks
Rugged design with IP67 waterproofing
Control knob is fiddling to use
Despite the Marshall Middleton being a fairly blocky device, we're actually on board with its looks. It takes after Marshall's amplifier line, with its gold-highlights color scheme and textured shell. It even has a mesh face like a real amp.
Of course, this is a lot smaller than most amps, given the 'portable' nature of portable speakers. The unit measures 10.9 x 23 x 9.5 cm, though it's fairly heavy at 1.8kg. It'll fit fine in your bag but it was a bit of a burden to carry around, especially when using the included carry strap due to this heft.
The Middleton has speaker grilles on the front, back and two sides, only missing them on the top and bottom. Thanks to this audio sounds great wherever you are in relation to the device, a useful feature that too many speaker makers forget about.
Another area where Marshall exceeds is in protection – not only is the shell hardy and durable but the speaker itself has an IP67 protection, whereas many rivals stick to around IP54. This, in effect, means it's protected against dust and particle solids, and can sit in up to 1 meter of water for half an hour – or, of course, plentiful splashes of pool water.
It's not all sunshine and rainbows in the design department though, and there was one big issue we had with the Middleton: its top-mounted controls. They're fiddly and annoying, and after several weeks of testing, we still couldn't use them reliably.
Perched atop the speaker is the following: two rockers for audio and bass, a Bluetooth pairing button, a separate button we never figured out the use for, an LED slider to tell you battery percentage and volume, and right in the middle a golden control knob that you can press to pause or play, press and hold and hold to turn on and off or wiggle up, down, left and right for volume controls and track skipping.
The icons for all the different controls is hidden in the Middleton's black patterned hide and, unless you're in a well-lit area, it's really hard to see what each button does. But our main gripe was with the control knob, as we found it very hard to accurately press directly down (for playing, pausing or turning off the speaker) instead of bumping it a tiny bit to the side. In effect, we frequently found ourselves skipping tracks instead of pausing them – and more than once accidentally shot the volume up when we actually meant to turn the speaker off.
Marshall Middleton review: Sound quality
Fantastic for bass and treble
Less good for everything in between
We've mentioned the Marshall Middleton's sound controls, and so you know it's heavy on the bass. This certainly isn't a bad thing, and it means you can bring pumping rhythms to your party. The bass is crisp and textured and we've certainly got no bad things to say here.
Likewise, there's definitely a solid treble showing, especially if you bring it out in the mix using the Marshall app, giving vocals or melodies a needed little boost to offset the bass.
What's lacking a little is what lies in between. Noises lying between the deepest bass and highest squeals often felt noticeably indistinct and lost in the mix, leading the Middleton to feel like it has much less of a sound stage than it really does.
Playing a rock song could give you palpable bass drum and bass guitar, rhythm and blues, and also a crisp and clear vocal range, with the guitar solo coming out when it needed to. But everything else? The rhythm guitar, the keys, the hi-hats? Well, they come out as more of an undefined mush that falls to the background. This is perhaps a case of us nit-picking, but some rival speakers give a much better imitation of being in a room with a live band or orchestra.
It's a shame given the drivers packed into this beast (two 15W 3-inch woofers, two 10W 3/5th-inch tweeters and two massive radiators). But if you do want heavy bass over a balanced audio experience, then you'll absolutely love the Marshall Middleton.
Marshall Middleton review: Value
Given it's price, we're not exactly out of line when we say that the Marshall Middleton isn't a value option, and there are plenty of other options (even from the brand itself) if you want portable audio on a budget. That said, there are certainly pricier options too.
What you're getting here is a fair mix of features and pretty good audio quality, enough to tick all the boxes you need. Enough to justify the price? Yeah, we'd say so, especially when you consider the durability of the thing. But that "yeah" turns into a "hell yeah" if you find it discounted in sales.
Should I buy the Marshall Middleton?
Swipe to scroll horizontally
Marshall Middleton score card

| Attributes | Notes | Rating |
| --- | --- | --- |
| Features | A great battery life and some useful features, but some staples are missing. | 3.5/5 |
| Design | The sturdy build and good looks are marred by fiddly on-speaker controls. | 3.5/5 |
| Sound quality | Wins in the bass and treble department, but there's not a full sound stage here. | 3.5/5 |
| Value | A decently-priced speaker, but wait until sales for it to become a must-buy. | 3.5/5 |
Buy it if…
You need a long-lasting speaker
At 20 hours of playtime, the Marshall Middleton outlasts many rivals in this sector.
You're a Marshall fan
This is your own petite Marshall amp (well, except that it won't let you play your guitar), perfect for fans of the iconic brand.
You're not a fussy buyer
As a great all-rounder, the Marshall will be best for people who don't have one particular feature they're enamored by.
Don't buy it if…
You're on a budget
There are plenty of budget Bluetooth speakers on the market, including the pint-sized version of the Middleton, the Emberton II.
You like customizing your sound
Many other speakers on the market give you lots more leeway in customizing sound profile, to tweak to your heart's content.
Marshall Middleton review: Also consider
Swipe to scroll horizontally
Marshall Middleton comparison

| | Marshall Middleton | Orange Box | Sonos Move |
| --- | --- | --- | --- |
| Weight: | 4 lbs / 1.8 kg | 6.62 lbs / 3 kg | 6.61 lb / 3 kg |
| Dimensions: | 10.9 x 23 x 9.5 cm | 28.0 x 17.5 x 17.0 cm | 9.4 x 6.3 x 4.9 inches / 24 x 16 x 12.6 cm |
| Battery life (quoted): | 20 hours | 15 hours | 10 hours |
| Connectivity: | Bluetooth 5.1 | Bluetooth 5.0 | Bluetooth 4.2, Wi-Fi |
| Drivers: | 2 woofers, 2 tweeters, 2 passive radiators | Bass driver, 2 High Frequency drivers | Tweeter, midwoofer |
| Aux-in: | Yes | Yes | No |
| Charger port: | USB-C | One-pin mains | USB-C / dock |
| Microphone: | No | No | Yes |
| Waterproof rating: | IP67 | None | IP56 |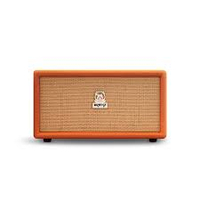 Orange Box
Guitar amp rival Orange offers a Bluetooth speaker that has better audio but is far less portable, and it costs almost exactly the same as the Middleton.
See our full Orange Box review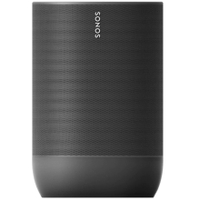 Sonos Move
A premium older speaker, the Sonos Move costs as much as the Marshall Middleton in the US thanks to price cuts (as a successor is out). It's big but powerful.
Read our full Sonos Move review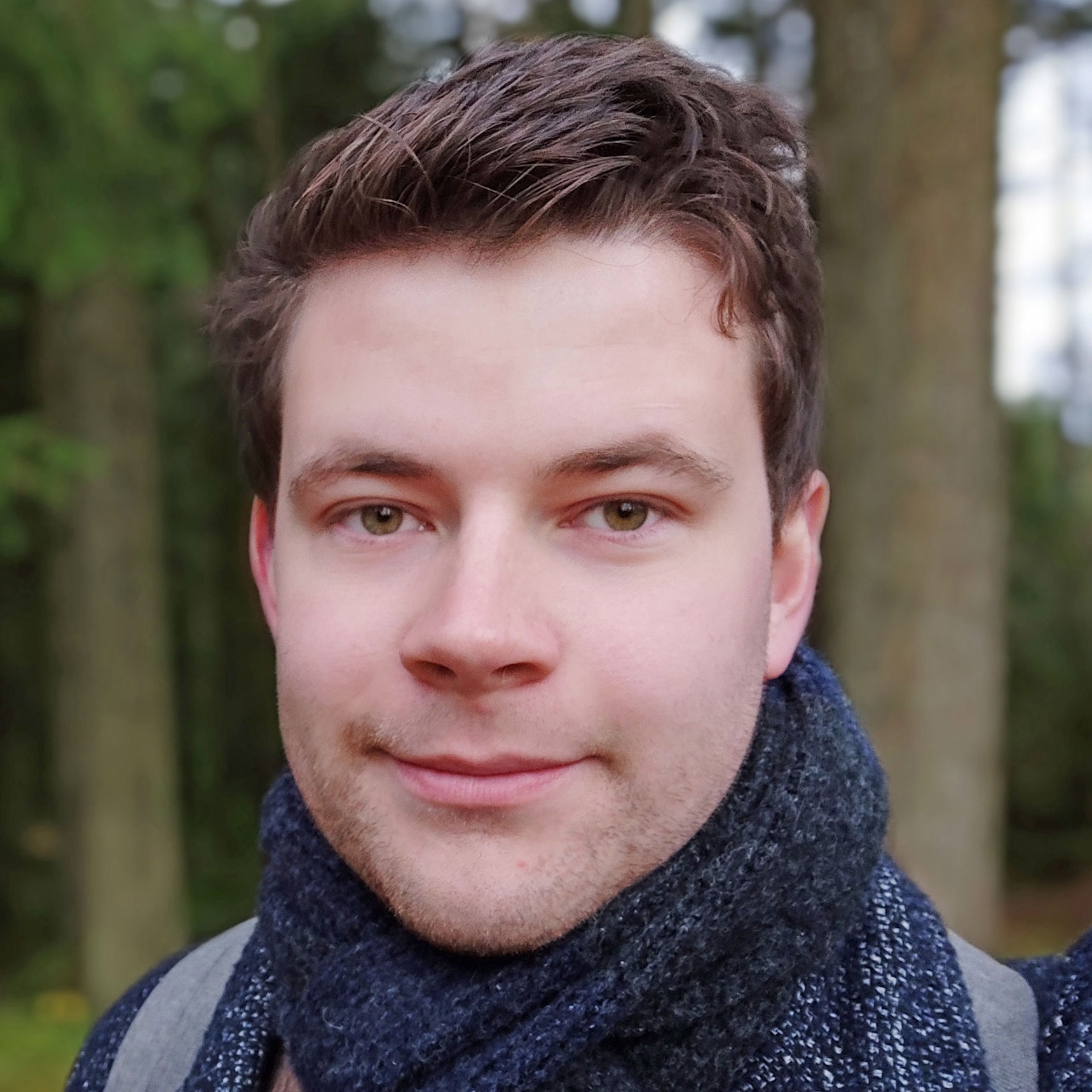 Tom Bedford was deputy phones editor on TechRadar until late 2022, having worked his way up from staff writer. Though he specialized in phones and tablets, he also took on other tech like electric scooters, smartwatches, fitness, mobile gaming and more. He is based in London, UK and now works for the entertainment site What To Watch.
He graduated in American Literature and Creative Writing from the University of East Anglia. Prior to working on TechRadar, he freelanced in tech, gaming and entertainment, and also spent many years working as a mixologist. He also currently works in film as a screenwriter, director and producer.