If all you care about is premium audio quality, the no-frills Orange Box speaker will tick your one box. However, it doesn't match its rivals in other important factors like pricing or portability and misses some extra features too.
Pros
+

Fantastic audio quality

+

Distinctive design

+

Customizable sound
Cons
-

Big and heavy

-

High price

-

No USB charging
Why you can trust TechRadar We spend hours testing every product or service we review, so you can be sure you're buying the best. Find out more about how we test.
Orange Box: Two-minute review
Perhaps one of the most literal gadget names that's ever found its way onto a released product, the Orange Box does what it says on the tin – it's a giant orange box (unless you opt for the black version). As an added bonus, it plays music.
The first wireless speaker from the legendary UK guitar amp company Orange, this device could have been one of the best Bluetooth speakers if music quality was the only factor we judged by. Unfortunately, it isn't, and as you'll find from this Orange Box review, the speaker loses points in a multitude of ways.
Before we get onto the speaker's criticisms, we do need to reiterate that the Orange Box has absolutely top of the line audio quality that stays true to its renowned hippy guitar amp heritage. You'd be forgiven for thinking that this wasn't a consumer-grade music toy thanks to its in-depth audio features, sound customization and many drivers.
The Orange Box loses points for… basically every other reason you'd consider buying a portable Bluetooth speaker for instead of, say, a static or wired alternative. It's one of the more expensive devices in its field we've tested, it misses out on a few arguably-staple features and, most egregiously of all, it's so big and heavy that it drops the ball on the 'portable' factor – literally.
So, is the Orange Box the best-in-class Bluetooth speaker for general music fans looking for a sound system for romps in nature or around the house? No, but it does offer features that may appeal to certain music fans.
Orange Box review: Price and release date
Released in June 2023
Officially priced at $299 / £275
The Orange Box went on sale in early June 2023, and it didn't hit the shelves alone, as the Orange Box-L accompanied it. That speaker is bigger, more expensive and, crucially, requires mains power, so it's not worth comparing them further.
The Orange Box is available to purchase directly through the Orange site for $299 / £275 (roughly AU$450). However, at the time of review, it's not actually available to buy from that many retailers apart from Amazon in the UK.
If you winced at that price, you're not alone as this is one of the most expensive Bluetooth speakers on the market. Our top-rated speaker, the Sonos Roam, for example, only costs $179 / £179 / AU$299, and there's only a handful that cost as much as the Orange Box in our entire list of the best Bluetooth speakers.
Unlike some budget speakers, you do get some extras though. It comes with a carry strap, charging cable and 3.5mm-3.5mm aux cord, but you're going to have to pay extra for the speaker's carry bag. The official Orange website puts this at $64 (roughly £50 / AU$100), though this accessory is optional.
Orange Box review: Specs
Swipe to scroll horizontally
| | |
| --- | --- |
| Weight: | 6.62 lbs / 3 kg |
| Dimensions: | 28.0 x 17.5 x 17.0 cm |
| Battery life (quoted): | 15 hours |
| Connectivity: | Bluetooth 5.0 |
| Drivers: | Bass driver, 2 High Frequency drivers |
| Aux-in: | Yes |
| Charger port: | 1.9V power input |
| Microphone | No |
| Waterproof rating: | None |
Orange Box review: Features
Pairing is quick after the first time
15-hour battery life
Aux input for wired audio
You'll find Bluetooth 5.0 on this 50 watt Orange Box – while that's admittedly not the newest standard of wireless connectivity, we managed to wander quite far from the speaker before the connection stuttered.
According to Orange, the speaker has a 15-hour battery life, and from our testing, we'd concur. That's a little north of what you'll find on some rivals, though with the size of the speaker, you'd expect it to have a nice big battery!
Charging is done via a cable included in the box. The lack of a USB-C charging input may put off modern tech fans who are used to these being in almost any gadget, including in many speakers, but an arguably more annoying absence is that of a USB output so that you can charge your phone from the box. Again, this is a popular feature for people who may use their speaker outdoors.
You also don't need to download some random app from the Play or App Store to use the Orange Box – phew! When we paired our phone for the first time it did take a little while, but after that using the speaker was easy, and we could simply flip the power switch to pump out some rock music.
The presence of an aux cord in the box, and a nice prominent input for it on the speaker, lets you play the classic 'pass-the-aux' party game (well, as long as you still own a phone or digital audio player with a 3.5mm headphone jack).
Orange Box: Design
Distinctive 'Orange' design
Heavy, with a large body
No waterproof rating
The Orange Box riffs on the classic design of Orange guitar amps. It has the same vibrant orange casing (it also comes in black), distinctive pale mesh with gold Orange logo, and even dials and knobs on the top that you might end up ignoring in favor of the volume dial.
Of course, this speaker isn't as big as most Orange amps, but it's cute to see the classic rock design shrunk down to a pint-sized music machine. Well, 'shrunk' may be the wrong word – compared to an amp, the Orange Box is small. But compared to nearly all portable Bluetooth speakers, this is a beast.
The Orange Box measures 28 x 17.5 x 7 cm and weighs a whopping 3kg – despite the presence of an attachable strap to carry the speaker with, it's certainly not a lightweight device. It's fine resting on a table at a party, but you're going to get arm ache if you try to take this to a park for a picnic or to a field for camping. Perhaps if you're a bodybuilder or looking to save money on a gym membership this is a great-sounding alternative though. It's worth mentioning that this isn't the heaviest or biggest Bluetooth speaker in the world, but just because there are worse offenders doesn't make these issues forgivable.
Given that one of the major selling points of a Bluetooth speaker is its portability, the size and weight of the Orange Box will likely put off potential buyers who like to slip a speaker in their bag before a day out. Another reason you might avoid taking the Orange Box outdoors is its lack of waterproofing, or IP rating, so it won't be your pool party pal.
On the top of the Orange Box, there's a wide plethora of buttons, dials and light indicators. In full, there's a power switch, a big 'on' light, a smaller 'charging' light, three dials for volume, treble and bass, an overload light (more on this later), a 3.5mm input, and a Bluetooth pairing button and light. The only other port is on the back, and it's a DC IN for charging the device.
Orange Box review: Sound quality
The Orange Box may be heavy on your wallet and heavy in your hands but it's definitely also heavy on the bass... if you want it to be. The speaker offers great customization over your sound experience, and fantastic overall quality.
The customization comes from two of the dials that we've mentioned, the bass and treble ones, letting you easily twiddle down the treble or boost up the bass if the song you're listening to calls for it. Few speakers give you this level of control over your tune, and we absolutely made the most of it.
Music quality overall is excellent too. This comes down to the fact that the Orange Box uses both class D and class AB analog amplifiers, and to fast forward you through a heap of unnecessary tech jargon, this basically means it can offer both punchy basses and natural-sounding higher notes. So far, there's only two Bluetooth speakers that offer that and that's two Orange speakers.
Basically, it offers the best of both worlds, so you can skip from something with distinctive bass like REM's Orange Crush to a more treble-friendly song like Zach Bryan's Something in the Orange without either sounding off and then you can embrace an older song like Nat King Cole's Orange Colored Sky or Johnny Cash's Orange Blossom Special without any whiplash there either.
Going hand-in-hand with this and the useful dials is the presence of both a bass driver and two high-frequency drivers. We tried to find a genre of music that didn't sound as great on the Orange Box, but with its versatility, our mission was a failure (and we tested songs that didn't have 'orange' in the title!). We even tested the speaker for movie audio and it sounded great there too.
If you've been holding your breath to find out what the aforementioned overload light does, well you really should breathe because it's not that exciting. It lets you know when the speaker is being worked too hard, which is certainly useful for the longevity of the speaker, but it requires you to actively check the speaker to notice it's on. Suffice to say, if we're chilling with some tunes on, we're not constantly checking to see which lights are or aren't on.
Orange Box review: Value
We won't mince words: the Orange Box isn't a value option if you're looking for cheap and portable audio.
The speaker does deliver great sound, and if you want a great-sounding Bluetooth speaker without cost being a concern, it'll perhaps be a good choice – as long as you don't plan to take it outdoors or on long walks.
If you're looking for a cheap speaker, or a portable one, there are options for half the price that'll be better for you.
Should I buy the Orange Box?
Swipe to scroll horizontally
Cleer Audio Scene

| Attributes | Notes | Rating |
| --- | --- | --- |
| Features | Some useful features, but some staples are missing | 3.5/5 |
| Design | A distinctive look, though it's too big and heavy to be portable | 3/5 |
| Sound quality | One of the best audio experiences on a Bluetooth speaker | 4.5/5 |
| Value | Fairly expensive compared to the competition. | 3/5 |
Buy it if…
Audio quality is the main factor
This speaker places premium sound quality above all else. No matter what you choose to listen to, so if that's your only concern then we can recommend the Orange Box.
You're an Orange fan
The Orange brand has its fair share of fans, with its guitar amps beloved by many, and if that's you then this speaker will fit right in with your wall of amps.
You like fiddling with settings
With its multiple dials, the Orange Box offers easy control over your sound, so if you like changing bass and treble on a song-by-song basis you easily can.
Don't buy it if…
You want to take it outdoors
Between its weight, its size and its lack of an official waterproof rating, we can't quite recommend the Orange Box for picnics, barbeques or camping trips.
You're on a budget
You can find Bluetooth speakers for a fraction of the Orange Box's cost. Admittedly they won't sound as good, but that's not always the most important concern for people.
Orange Box review: Also consider
Swipe to scroll horizontally
Orange Box comparison

| | Orange Box | Tribit Stormbox Blast | Sonos Move |
| --- | --- | --- | --- |
| Weight: | 6.62 lbs / 3 kg | 12.01 lbs / 5.4 kg | 6.61 lb / 3 kg |
| Dimensions: | 28.0 x 17.5 x 17.0 cm | 6.41 x 15.94 x 8.89 inches / 16.2 x 40.48 x 22.5 cm | 9.4 x 6.3 x 4.9 inches / 24 x 16 x 12.6 cm |
| Battery life (quoted): | 15 hours | 30 hours | 10 hours |
| Connectivity: | Bluetooth 5.0 | Bluetooth 5.3 | Bluetooth 4.2, Wi-Fi |
| Drivers: | Bass driver, 2 High Frequency drivers | 2 tweeters, 2 woofers | Tweeter, midwoofer |
| Aux-in: | Yes | Yes | No |
| Charger port: | One-pin mains | Two-pin mains | USB-C / dock |
| Microphone: | No | No | Yes |
| Waterproof rating: | None | IPX7 | IP56 |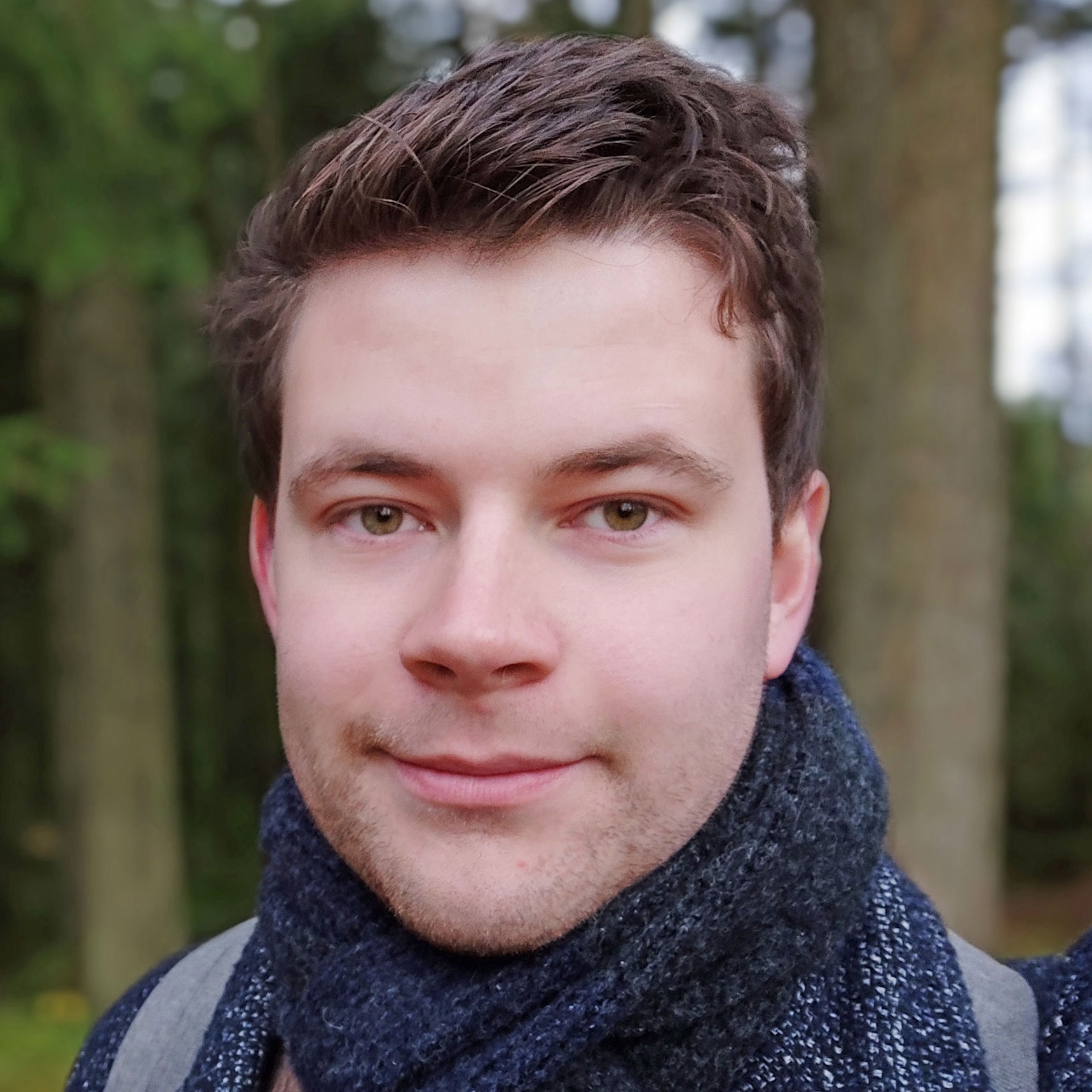 Tom Bedford was deputy phones editor on TechRadar until late 2022, having worked his way up from staff writer. Though he specialized in phones and tablets, he also took on other tech like electric scooters, smartwatches, fitness, mobile gaming and more. He is based in London, UK and now works for the entertainment site What To Watch.
He graduated in American Literature and Creative Writing from the University of East Anglia. Prior to working on TechRadar, he freelanced in tech, gaming and entertainment, and also spent many years working as a mixologist. He also currently works in film as a screenwriter, director and producer.