Technics' next-gen SL-1200 turntables are here and they're as impressive as you'd expect
The legend of the SL-1200 continues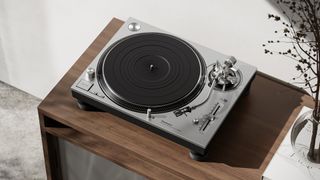 (Image credit: Technics )
Technics has announced that two new turntables will be joining its legendary SL-1200 lineup – the SL-1200GR2 and 1210GR2. The turntables will first be released in the UK in October with a price tag £1,799.99, followed by the US in December for $2,199.99. They will be available in silver and black, respectively.
The turntables benefit from several improvements from their predecessors – SL-1200GR and 1210GR – including a new motor drive system to eliminate micro vibrations, a new multi-stage variation power supply to reduce noise and voltage interference, as well as an improved feedback rotation system. All of these combined should lead to a more stable and, therefore, accurate soundstage.
In terms of build, the SL-1200GR2 and 1210GR2 both feature a two layered bottom chassis, two layered platter and high-sensitivity tonearm, all made of aluminium, combined with insulator feet to increase stability, overall performance and signal precision. As for design, all parts have now been matched in color for a sleeker look.
Technics is a name synonymous with audio and thanks to its SL-1200 lineup, turntables in particular. So, just how have Technics made all these substantial improvements to make the SL-1200GR2 and 1210GR2 the next evolution in its turntable lineup?
Science and history combine
Technics makes some of the best turntables and the SL-1200 series will likely be no exception. When the SL-1200 was initially released by Technics in 1972, it quickly became one of the most popular turntables in the world and has sold over 3.5 million units within the SL-1200 series. Admired by both audio enthusiasts and DJs for its audio and build quality, it became a main fixture for DJs within the electronic music world.
Technics has really thought about the science behind what makes a high-end turntable like the SL-1200 earn its reputation. Focusing on the direct drive technology within the turntables themselves, Technics has aimed to reduce vibrations using a PWM signal generated by delta-sigma modulation­, a method used in its digital amplifiers to improve signal conversion.
Frank Balzuweit, senior product manager at Technics Europe, said: "It's been our goal to take our direct drive technology and take it to the next level in terms of precision. This was achievable by reducing motor vibration through optimising the driving sine waves via the PWM signal generation using Delta-Sigma(ΔΣ) Modulation, as employed in our full-digital amplifiers".
He pointed out the reference SU-R1000 amplifier as particular inspiration for this improvement of digital components. The approach, known as delta-sigma modulation, results in an improvement in tracking performance in the turntable itself. Combined with the new and improved power supply, which works at over 100kHz, noise-cancelling is greatly enhanced.
Now admittedly, $2,199 is not cheap for a turntable, but with a reputation like the SL-1200 lineup has and all the improvements that have been made, it's no surprise the SL-1200 GR2 and 1210GR2 come at a premium. If you're a Technics fan on a budget, it might be worth checking out the still excellent SL-1500C, which sells for a more modest price.
With all these modifications made to the SL-1200GR2 and 1210GR2, it's clear that Technics cares about giving the best audio performance to consumers. The new generation of SL-1200 turntables sound like they could be winners. Here's hoping we can get our hands on them soon.
You might also like
Sign up to receive daily breaking news, reviews, opinion, analysis, deals and more from the world of tech.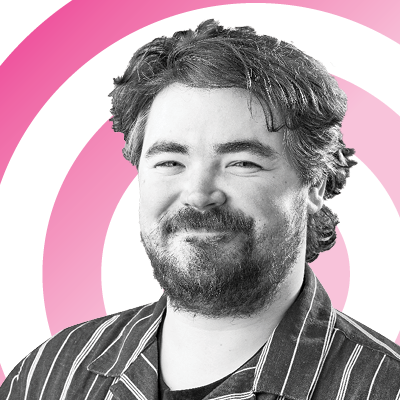 TV Hardware Staff Writer, Home Entertainment
James is the TV Hardware Staff Writer at TechRadar. Before joining the team, he worked at a major UK based AV retailer selling TV and audio equipment, where he was either telling customers the difference between OLED and QLED or being wowed by watching a PS5 run on the LG 65G2. When not writing about the latest TV tech, James can be found gaming, reading, watching rugby or coming up with another idea for a novel.