Forget vinyl LPs – the Hegel Viking will take your CD collection to Valhalla
Money no object: A musical afterlife for CDs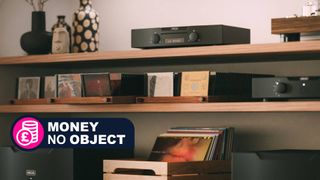 (Image credit: Hegel)
Money no object
We love to give practical buying advice about the latest gadgets here on TechRadar. But sometimes what we love more is to indulge in the most ridiculous, high-end, cutting-edge, luxurious tech on the planet. That's what we bring you in these Money no Object columns – you can read the whole series here.
At the conclusion of the film The Northman (2022), a Valkyrie on horseback ascends screaming into the sky towards Valhalla with Viking prince-turned-Berserker Amleth in tow. It's a striking and somewhat terrifying scene, and a sad one, too, as – spoiler alert! – death at the hands of Fjölnir was not the fate we had expected for Amleth.
The reason I bring this up is because Hegel Music Systems has a new CD player called Viking, and it's been designed to give your CD collection a musical afterlife.
Let's cut straight to the money-no-object part of this story: the Viking sells for $5,000 / £4,500 / around AU$7,925. And that's for a disc player that does just one job: play CDs. It doesn't play SACDs or DVD-Audio discs. It has no built-in streaming capability, and there are no digital inputs to connect an external wireless streamer that could take advantage of the Viking's high-end digital-to-analog converter (DAC).
Hegel Music Systems' strict focus on CD playback bucks a recent hi-fi trend that has brought about a string of combination CD player/network streamers from companies such as Marantz and Technics, as well as ones from brands such as Yamaha, Denon, and Luxman that feature a coaxial digital audio input plus a USB port for a direct computer connection. Other high-end CD players arriving over the past decade omit those features, but they can at least be relied upon to play discs in the SACD format.
Of course, the best 4K Blu-ray players play CDs, along with Ultra HD Blu-rays, regular Blu-rays, and DVDs, and some will even play SACDs. High-end models like the Panasonic DP-UB9000 top out in price at $1,000, so why, then, does a CD-only player like the Viking cost $5,000? Let's look into the situation.
Hegel Viking CD player: what is it?
The Viking, according to Hegel, is "a true native 16/44.1 CD player developed from the ground up for optimal performance on standard (Redbook) CDs." It has an OLED front panel display and a solid aluminum remote control that can also operate other Hegel products. Output connections on the player include analog stereo RCA and balanced XLR along with a BNC digital port.
Hegel Viking CD player: what makes it special?
Starting from the outside, the Viking looks to be seriously well-built. Its sleek, minimalist cabinet is clad in death-metal black (appropriate for a component designed and manufactured in Norway) and it matches other Hegel components such as the P30A preamplifier and H30A power amplifier. A built-in disc slot will help prevent user wear and tear over the years and the player's dedicated laser and CD drive "ensure optimal reading of the data," according to Hegel.
Looking inside, the Viking's digital and analog power supplies each get their own transformer and the player uses the 32-bit 'Velvet Sound' AKM 4493SEQ chip from Japan's Asahi Kasei Microdevices, which is one typically found in pricey high-end audio DACs. Digital jitter is controlled via a Hegel-designed discrete clock that, in Hegel's words, uses "a quartz crystal with very low phase noise and our patented SoundEngine technology," the latter being an error-cancelling system to reduce distortion.
Hegel Viking CD player: is it worth it?
Like many music fans of my generation, I built up a large-ish collection of CDs and still have them sitting around, even though much of that music can be found on the best music streaming services, and in some cases streamed there in a high-res audio format.
I own multiple Blu-ray players, and even use one, an Oppo BDP-105, as a music-only player in a stereo system because it sounds great and also supports playback of SACDs and DVD-Audio discs. Would I spend $5,000 on a CD-only player? Definitely not, but then again, I'm already set up with a fine machine for the times that I opt to play a physical CD – or an SACD – instead of stream music from Tidal or Apple Music.
Maybe I'm not the target consumer for the Hegel Viking, but I fully understand why the company has produced a new CD player this late into the streaming era. CDs don't appear to be going away anytime soon – after a 20-year decline, the format even clocked a small but not insignificant rise in sales in 2023 over 2022 according to data from Luminate. What's more, CD sound quality is perfectly fine and new discs sell for roughly half the price of the same releases on vinyl.
I've reviewed several Hegel Music System integrated amplifiers in the past, and can readily vouch for their sound quality. A big part of that determination was the performance of the amp's built-in DAC, which is a key feature of the company's Viking CD player. I don't even have to give the Viking a listen to know it will sound good. Will it sound $5,000 good? That's an individual matter, and it will ultimately come down to what kind of system you're using it in. Someone looking for a cheaper disc player option should find the Panasonic DP-UB9000 mentioned above to be a good alternative, and one that will play movie discs as well.
Finally, there's the question of whether having a ruggedly built, high-performance player to accompany your CD collection into the future is worth it. I'm certainly glad to have my Oppo to play CDs, and those stacks of discs I've accumulated over the years will be sticking around, even if I won't be taking them with me to Valhalla.
You might also like
Sign up for Black Friday email alerts!
Get the hottest deals available in your inbox plus news, reviews, opinion, analysis and more from the TechRadar team.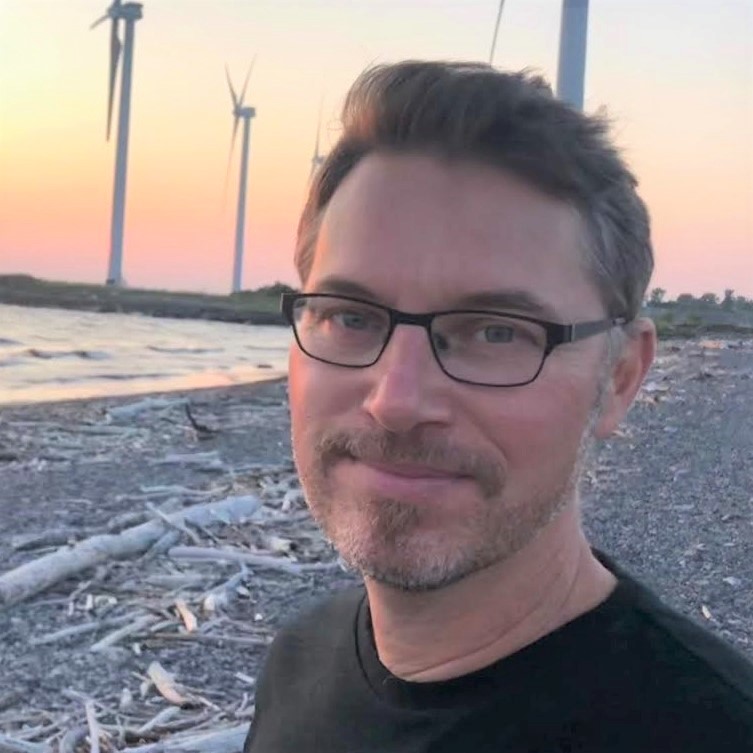 Senior Editor Home Entertainment, US
Al Griffin has been writing about and reviewing A/V tech since the days LaserDiscs roamed the earth, and was previously the editor of Sound & Vision magazine.
When not reviewing the latest and greatest gear or watching movies at home, he can usually be found out and about on a bike.