If you're looking for a cheap laptop or a deeply discounted premium machine, you've come to the right place, as we've tracked down the best opportunities to save on a variety of top laptops.
You'll find we've covered everything from budget browsing machines to high-performance powerhouses, so you'll no doubt find something here to match your needs.
We've highlighted a selection of the latest deals that we've sniffed out, and if you scroll further down, we've rounded up some of our favourite laptops in a dedicated buying guide.
Best laptop deals this week
Laptops & ultrabooks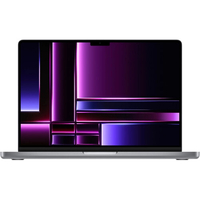 (opens in new tab)
Apple MacBook Pro 14-inch (2023) | M2 Pro / 16GB RAM / 512GB SSD | AU$3,199 AU$2,879 on JB Hi-Fi (opens in new tab) (save AU$320)
This 14-inch MacBook Pro only released in January this year, but you can already save AU$320 on the device from JB Hi-Fi. It comes outfitted with the new M2 Pro processor, and in our testing we found it could scrub through 8K video, edit footage and preview the changes without having to render the preview. In other words, it makes your workflow much faster. Equally impressive is its capability for almost 20 hours of battery life.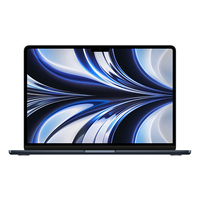 (opens in new tab)
Apple MacBook Air (M2, 2022) | M2 / 8GB RAM / 256GB SSD | AU$1,899 AU$1,707 on Amazon (opens in new tab) (save AU$192)
This is Apple's latest MacBook Air, released in 2022. It builds on the success of the 2020 MacBook Air, with a slightly larger 13.6-inch display and the Apple M2 chipset at its heart. It's AU$400 more expensive than the MacBook Air with the M1 chip, so if you've been waiting for a discount you can get 10% off right now from Amazon. It's available in grey (opens in new tab), silver (opens in new tab), soft gold (opens in new tab) and navy (opens in new tab).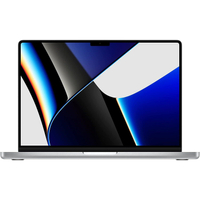 (opens in new tab)
Apple MacBook Pro 14-inch (2021) | M1 Pro / 16GB RAM / 512GB SSD | AU$2,847 AU$2,547 on Amazon (opens in new tab) (save AU$300)
Apple has released new MacBook Pro models this year, and that means there's good opportunities to save on the still-powerful MacBook Pros of previous years. This 14-inch MacBook Pro that was released in 2021 is now AU$300 off, and while that's not a massive saving, it's not a bad deal for photographers, video editors or programmers looking to invest in a powerful machine.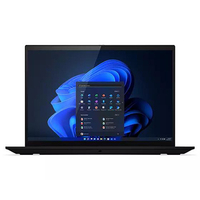 (opens in new tab)
Lenovo ThinkPad X1 Extreme Gen 5 | i7 / 16GB RAM / 512GB SSD / RTX 3050 Ti | AU$4,839 AU$1,949 on Lenovo (opens in new tab) (save AU$2,890)
Lenovo's line of ThinkPad X1 Extreme laptops are made to be work machines, and ones that can handle heavy workloads at that. It also comes with an exceptionally high price tag, but this deal directly from Lenovo brings the price down to AU$1,949 – that's just over 50% off its original RRP. With an 12th-gen Intel i7 processor and an RTX 3050 Ti graphics card, it'll be able to handle most games at the native screen res of 1920 x 1200 without a problem. Enter the code POWER at checkout to redeem this deal.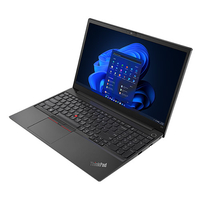 (opens in new tab)
Lenovo ThinkPad E15 Gen 4 | Ryzen 5 / 16GB RAM / 512GB SSD | AU$1,779 AU$999 on Lenovo (opens in new tab) (save AU$780)
The Lenovo ThinkPad E15 isn't much to look at, but we're highlighting it here because we think it's a pretty good price (though we should note it was down to AU$888 on Lenovo's eBay store back in November). It comes equipped with a Ryzen 5000 U series processor, which is fairly low power and geared toward saving battery instead. Make sure the code HOTDEALS is entered to redeem this deal.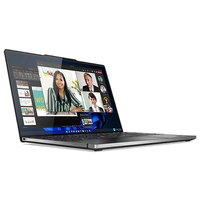 (opens in new tab)
Lenovo ThinkPad Z13 Gen 1 | Ryzen 5 Pro / 16GB RAM / 1TB SSD | AU$3,999 from AU$2,480 on Lenovo (opens in new tab) (save up to AU$1,519)
The Lenovo ThinkPad Z13 Gen 1 laptop is lightweight and highly portable, with a screen that stretches just 13.3-inches. This small but mighty laptop is powered by AMD's Ryzen 5 Pro processor, 16GB of RAM and a massive 1TB SSD. Our review found the trackpad to be a little challenging, and having only two USB-C ports means you'll probably need a dock. If that doesn't faze you though, it's a good deal on well-powered work machine.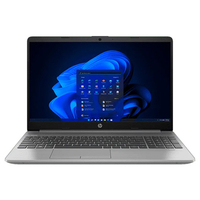 (opens in new tab)
HP 250 G9 15.6-inch laptop | i5 / 8GB RAM / 256GB SSD | AU$1,482 AU$949 at HP (opens in new tab) (save AU$533)
This 15.6-inch HP laptop is now just AU$949, which is a healthy discount of AU$533. There's nothing too flash about this laptop, but with a previous 12th-gen Intel i5 chip and a 256GB SSD, it could easily do a good job for work or study. It's got a numeric keypad too, which could add to the appeal if you work with Excel spreadsheets often.
2-in-1s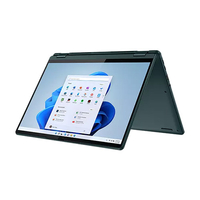 (opens in new tab)
Lenovo Yoga 6 Gen 8 | Ryzen 7 / 16GB RAM / 256GB SSD | AU$2,079 AU$1,269 on Lenovo (opens in new tab) (save AU$810)
Lenovo has knocked 38% off this Yoga 6, which comes packing a new Ryzen 7 7730U processor, 16GB of RAM and a 256GB SSD. This is a slim 2-in-1 machine, but it has a nice port selection given its form factor, including two USB 3.2, two USB-C, one HDMI port and a microSD card reader. To land this deal, pop in the code MARCH at checkout.
Gaming laptops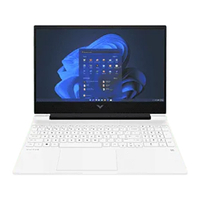 (opens in new tab)
HP Victus 15 | i7 / 16GB RAM / 512GB SSD / RTX 3050 Ti | AU$2,499 AU$1,499 on HP (opens in new tab) (save AU$1,000)
This HP Victus 15 laptop has very similar specs to the Lenovo ThinkPad we've highlighted above, but this machine is much more of a gaming laptop. Not only is it a good AU$450 cheaper than the ThinkPad, it's also got a 144Hz refresh rate. You're also getting a 12th-gen Intel i7 chip, 16GB of RAM and an RTX 3050 Ti, at an affordable price just under AU$1,500. If you prefer AMD's hardware, you can also pick up a discounted HP Victus 15 with a Ryzen 7 5000 H series processor (opens in new tab).
Find great bargains and compare Australian prices on the latest tech at Getprice

(opens in new tab)

The best deals on our favourite laptops
Over the years we've reviewed plenty of laptops, and as a result, we've seen what to avoid and what to jump on when there's savings to be had. Check out the prices on some of our favourite laptops below and see if anything has dropped enough to spark your interest.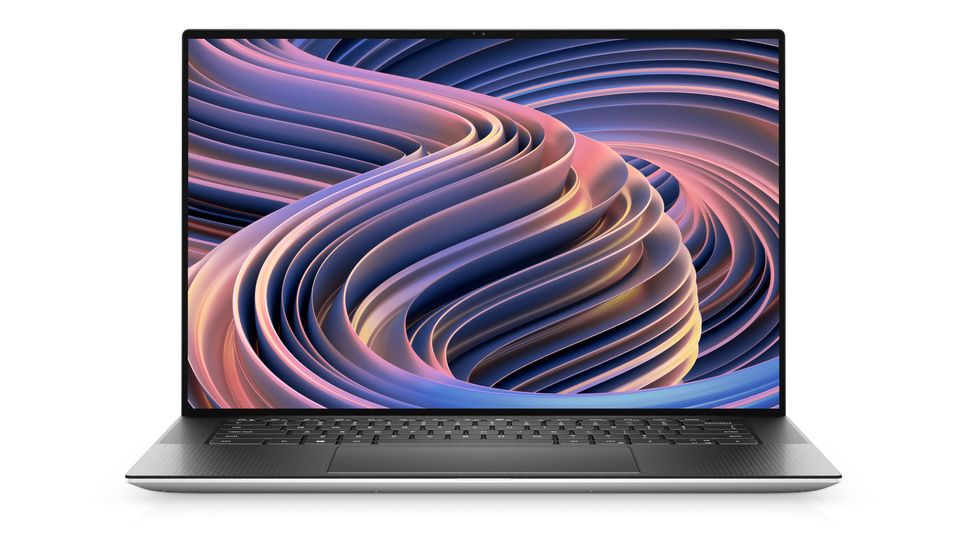 We've made no secret of our affinity for the Dell XPS line, and we've ultimately chosen the Dell XPS 15 (9520) as our favourite Windows laptop. This version of the device came out in 2022, and while the physical design wasn't revamped, it's got premium components packed inside, such as the Intel Core i7-12700H processor.
According to some benchmarks, the i7-12700H CPU outpaces Apple's M1 Max silicon, which is no small feat. The XPS 15 is also equipped with an Nvidia GeForce RTX 3050 Ti graphics card, which is a step up from the Intel Iris Xe integrated graphics that you'll find in the slightly smaller Dell XPS 13 (2022).
Paired with Intel's 12th-gen CPU, the RTX 3050 Ti GPU is capable of some moderate gaming in 1080p, but don't expect much more than that. You might reasonably assume that this kind of power would come as a detriment to the XPS 15's battery life, but we were pleasantly surprised to see it easily extends beyond a typical eight-hour work day, something plenty of laptops struggle with.
Read our full Dell XPS 15 (2022) review

The MacBook Air (M2, 2022) gets the #1 spot in our guide to the best laptops in Australia, so naturally, it's also our favourite Apple machine. It builds on the success of Apple's 2020 MacBook Air, adding an updated design, better performance and a larger, brighter screen.
While these upgrades are fantastic, Apple's 2022 MacBook Air also came with a much higher price tag, starting at AU$1,899. That's the kind of cost we'd expect for a MacBook Pro rather than the entry-level MacBook Air. In fact, it's only AU$100 less than the Apple MacBook Pro 13-inch (M2, 2022).
But let's talk about the highlights – there's a larger 13.6-inch screen (up from 13.3-inches), and that's largely thanks to slimmer bezels. The Liquid Retina display also delivers a brighter screen of 500 nits, up from 400 nits in the 2020 model. The powerful M2 silicon inside the MacBook Air gives you excellent performance, and we managed to stretch out 16 hours of battery life in our own testing.
Read our full Apple MacBook Air (M2, 2022) review

The Razer Blade 15 sits at the top of our best gaming laptops guide, and as far as we're concerned, it leads the pack in performance. There are various configurations of this device, with graphics card options from the Nvidia RTX 30 series, and 12th-gen Intel processors. It's this versatility, in part, that makes it our favourite gaming machine.
Keep in mind that while gaming performance is outstanding, it comes at the cost of battery life, which is practically non-existent. In our own testing, it lasted just two hours and 49 minutes, which is significantly less than what the previous Razer Blade 15 (2021) achieved, which was six hours and 16 minutes. If we had to guess, we'd say this drop in juice is likely caused by the power-hungry 12th-gen Intel chips.
If you can forgive the poor battery life, there's lots to love about the 2022 Razer Blade 15. Its form factor is as tight and compact as ever, the finish is gorgeous and the keyboard is comfortable. While Razer is known for flashy RGB, the brand has shown some restraint in this department when it comes to the keys, which is good news in our book. There's also a good number of ports, so your peripherals won't go to waste.
Read our full Razer Blade 15 (2022) review

The Surface Laptop Studio is one of the most compelling laptop's in Microsoft's history, because of its unique take on the 2-in-1 device. Instead of folding back into a shape similar to a tent – as with many 2-in-1s from Dell, HP, Lenovo and others – this Microsoft device feels a little more like an easel. In some way, it folds into itself, and leaves room for the trackpad (should you want it). Or, you can lie it completely flat like a tablet.
While we love this device, we do wish Microsoft had installed more powerful hardware. Instead, it opted for Intel's 11th-gen processors, with the option of either an i5-11300H or a i7-11370H CPU. If you were hoping for a 2-in-1 that can handle video editing or heavy coding with ease, this may not be the best choice for you. With a starting price of AU$2,549, it's also a very expensive option.
With its easel-like display, this is a 2-in-1 laptop that could be better suited to illustrators or graphic designers, though it's a shame the Surface Pen stylus isn't included in the box.
Read our full Microsoft Surface Laptop Studio review

When Apple ditched Intel's chips for its own M1 silicon in 2020, it was a real game changer for the laptop market – Apple or otherwise. The processor gave the MacBook Air a serious performance boost, which thankfully, has not come at the expense of battery life (our testing found it lasted an impressive 11 hours and 15 minutes in continuous movie playback).
Despite the significant power upgrade, Apple has priced this laptop at a better RRP than its predecessor. It even gives other premium Ultrabooks such as the Dell XPS 13 a run for their money – something we never would have anticipated from Apple. You can expect to pay AU$1,499 for the model with 8GB of RAM and a 256GB SSD, or AU$1,849 for the 512GB SSD version.
This 2020 MacBook Air ranks at the #1 spot in our guide to the best student laptops, so it's an excellent choice if you need a new laptop for school or university.
Read our full Apple MacBook Air (M1, 2020) review

Watch the video below for the top 7 things to consider when buying a laptop.