Stranger Things season 4 is arguably the most anticipated production that Netflix has right now. The next instalment in the Duffer brothers' hugely popular show is currently being filmed, and there's been a steady stream of new information about it from the cast and crew over the past year or so.
One of the latest leaks include what appears to be the trailer belonging to Jim Hopper (David Harbour) covered in tendrils from the Upside Down. Of course, it's unclear how this factors into season 4's plot, but there's plenty of speculation online as to what it could mean. We've also had some new comments from Gaten Mattarazzo, who plays Dustin Henderson, about how scary the forthcoming season will be, which tally with interviews that other cast members have given.
That isn't the only information that we've gleaned about Stranger Things season 4 though. We've assembled everything else that's worth knowing about the action horror drama TV show, including its potential release date, new cast additions, teaser trailer release and more.
A word of warning, too: we're entering spoiler territory for the first three seasons from this point on. If you're one of the few fans who isn't caught up on every season yet, it's time to leave. For the rest of you, let's press on and see what's new about Stranger Things season 4.
Stranger Things season 4: when is its release date?
The Stranger Things season 4 release date hasn't been announced yet. That isn't surprising, what with principal photography still ongoing, so we can't definitively say when it'll arrive.
We had predicted we'd see Stranger Things season 4 debut this spring, to tie in with the anniversary of the Chernobyl disaster in April. Due to the delays as a result of the Covid-19 pandemic, though, we now think a late 2021 release date seems much more likely.
Filming began back in February 2020, according to this GameSpot article, but production was shutdown soon after as the pandemic hit. Principal photography restarted in late September last year in the state of Georgia (h/t Newsweek), while other set locations have been spotted in nations including Lithuania. The country's recently decommissioned Lukiškės Prison was used for specific scenes and, if we had to guess, we'd say these relate to Hopper's Russian imprisonment (more on this below).
There are other aspects of the series that the cast and crew do know about, however. Speaking with Vogue back in October 2020, Natalia Dyer (Nancy Wheeler) mentioned that, in terms of Stranger Things season 4, "while I can't say a lot, except that it's going to be a while before it comes out, it will definitely be worth it. It's going to be really big."
Season 4 won't be the final entry in the series either, even though its ending has been planned. "Season 4 won't be the end," co-creator Ross Duffer told THR, "We know what the end is, and we know when it is." We can expect at least one more season after this, then, though there has been speculation that there will be six seasons in total before the TV show is done and dusted.
Stranger Things season 4 trailer: is there one?
Yes, but it's only a teaser trailer. You can watch the 50-second long video below, which was released in February 2020, and confirmed the survival of one particularly key character in the series:
It'll be a while yet before we see an official trailer. Once that is released, though, we'll be sure to update this hub.
Stranger Things season 4: Hopper is alive
Yep, as the season 4 teaser above revealed, Detective Jim Hopper survived the events of season 3's finale. His fate was unknown after he convinced Joyce Byers (Winona Ryder) to cause the Russians' machine - which opened a gate to the Upside Down - to self-destruct, despite Hopper being trapped inside.
However, fans had speculated that Hopper hadn't died in the blast. At the end of season 3, when Russian soldiers said "the American" should not be the victim fed to a captive Demogorgon in a mid-credits teaser, fans thought they knew who the soldiers were referring to. It could only be one man: Jim Hopper, and the season 4 teaser confirmed as much.
Along with the trailer above, which sheds light on where Hopper ended up after the ending of the last season, the Duffer brothers issued a statement on what's happened to the character back in February 2020. They said they were "excited to officially confirm that production on Stranger Things 4 is now underway – and even more excited to announce the return of Hopper!"
"Although it's not all good news for our 'American'; he is imprisoned far from home in the snowy wasteland of Kamchatka, where he will face dangers both human...and other. Meanwhile, back in the States, a new horror is beginning to surface, something long buried, something that connects everything…"
"Season 4 is shaping up to be the biggest and most frightening season yet, and we cannot wait for everyone to see more. In the meantime – pray for the American."
We don't know much else about what Hopper will be doing as part of his imprisonment, but Harbour is still filming his parts for season 4. Recently, the actor went live on Instagram in his season 4 costume - an outfit fans already saw in the season 4 teaser trailer. While Harbour didn't give anything away, he did FaceTime Millie Bobby Brown (Eleven), and the duo briefly confirmed that they were currently filming, or had filmed, in Atlanta.
Check out the footage, which is currently available to watch on Harbour's Instagram account, below:
Stranger Things season 4: what will the story be about?
While there isn't an official synopsis yet, we've been receiving steady trickle of new information from the series' cast and crew - and all signs point towards season 4 being even darker than its predecessors.
Joe Keery, who plays Steve Harington, has told Total Film that season 4 will be the "scariest yet", and David Harbour revealed (per Deadline) that Hopper's journey this season will be "painted in a bit of a darker palette."
We're also aware that more pictures have been coming out from the set too. These include the ones below, which show a very 80s looking trailer park, covered in what appear to be some creepy tendrils that would look at home in the Upside Down.
That's not all either. As we stated earlier, Gaten Matarazzo has been teasing what fans can expect from season 4 in a couple of recent interviews, and it sounds like Keery and Harbour were spot on with their darker vibe assertions.
In a March interview with Collider, Matarazzo revealed that the Duffer brothers had finished writing the script for season 4, which is a far cry from how the duo had written the first three seasons. On seasons 1-3, the Duffer brothers were still penning the final couple of episodes while filming was ongoing - a process that led to some "panic writing" on their part, according to Matarazzo. This time around, though, the Covid-19 pandemic allowed the pair to finish writing season 4 before principal photography restarted last September.
Matarazzo was also a guest on the April 7, 2021 edition of The Tonight Show with Jimmy Fallon. During the chat, Matarazzo claimed that season 4 would be the "scariest" one yet, and that the Duffer brothers were "really going for it this year".
One seemingly confirmed piece of information we do have, which relates to season 4's plot, is its length. In a tweet posted by the Stranger Things writers' team - uploaded in June 2020 - it appears that there will be nine episodes in season 4, just like there was in season 2.
Check out the tweet below:
While the image above seems to only show eight scripts, Dyer appeared to confirm that there would be nine entries in season 4 (h/t The Hollywood Reporter).
The official Stranger Things Instagram account has also revealed the title of season 4's first episode. It'll be called 'The Hellfire Club', and this will relate to one of the new characters who will be appearing in Stranger Things' next chapter:
Finally, there are plenty of unresolved plot threads from season 3. Eleven (Millie Bobby Brown) has seemingly lost her powers, while the gang has been split up with the Byers family leaving for pastures new.
Joyce (Winona Ryder), Will (Noah Schnapp), Jonathan (Charlie Heaton) and Eleven have departed after Joyce sold her home, with the likes of Mike (Finn Wolfhard) and Nancy left to mull over long-distance relationships with Eleven and Jonathan respectively.
Max (Sadie Sink) will be dealing with the fallout from brother Billy's death, too, and that's all before we consider what Hopper's dealing with in his new surroundings. Add all of that onto the Duffer brothers' sinister chatter about a new horror rising, and season 4 will be jam-packed of threads to begin and tie up.
Stranger Things Season 4 cast: who is portraying who?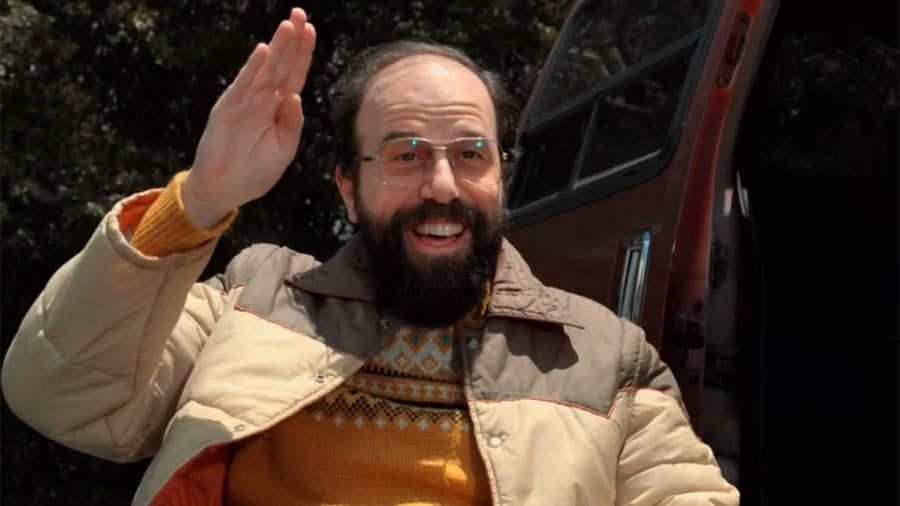 The TV show's core cast will all be reprising their roles for season 4:
Winona Ryder as Joyce Byers
David Harbour as Detective Jim Hopper
Millie Bobby Brown as 'Eleven'/Jane Hopper
Finn Wolfhard as Mike Wheeler
Gaten Matarazzo as Dustin Henderson
Caleb McLaughlin as Lucas Sinclair
Noah Schnapp as Will Byers
Natalia Dyer as Nancy Wheeler
Charlie Heaton as Jonathan Byers
Sadie Sink as Max Mayfield
Maya Hawke as Robin Buckley
Joe Keery as Steve Harington
Brett Gelman, who played conspiracy theorist Murray Bauman in seasons 2 and 3, has been bumped up to a series regular. Priah Ferguson, Matthew Modine, Joe Chrest and Cara Buono will also reprise their roles as Erica Sinclair, Matthew Brenner, Ted Wheeler and Karen Wheeler respectively.
In November 2020, Variety also detailed the eight new faces we'll be seeing in Stranger Things season 4. Tyner Rushing's IMDB page has revealed she has been cast in a bit-part role, while Joel Stoffer will play another supporting character (h/t Collider):
Jamie Campbell Bower (Sweeney Todd) as Peter Ballard, a caring orderly at a psychiatric hospital.
Eduardo Franco (Booksmart) as Argyle, Jonathan's new best friend. A fun-loving stoner and pizza-delivery boy.
Joseph Quinn (Catherine the Great) as Eddie Munson, audacious metalhead that runs Hawkins High's D&D society, The Hellfire Club. At the centre of this season's key mystery.
Robert Englund (A Nightmare on Elm Street) as Victor Creel, a disturbed, intimidating man imprisoned in a psychiatric hospital for a gruesome murder in the '50s.
Tom Wlashicha (Game of Thrones) as Dmitri, a Russian prison guard who befriends Hopper.
Sherman Augustus (Virus) as Lt. Colonel Sullivan, an intelligent, no-nonsense man who believes he can stop the evil consuming Hawkins for good.
Mason Dye (Teen Wolf) as Jason Carver, a handsome, rich sport star, whose perfect world unravels as evil spreads.
Nikola Djuricko (World War Z) as Yuri, a Russian smuggler.
Tyner Rushing (Lovecraft Country) as Virginia Creel, a relative of Victor's.
Joel Stoffer (Agents of S.H.I.E.L.D) as Warden Hatch.
Bower, Franco and Quinn's characters have been added as main cast members, while the others will be recurring throughout season 4.
Will Stranger Things season 4 be in 4K / HDR?
If you're interested in Stranger Things' good looks as well – as you should be – you may be wondering what video formats the next season will be filmed in.
All three seasons so far have been filmed in 4K Ultra HD resolution, meaning anyone with a 4K TV and a strong enough internet connection will be able to watch in a huge amount of detail. Seasons 2-3 are also in HDR (high dynamic range), meaning an expanded range of colors and enhanced contrast – important for a show awash with bright colors, dazzling neon, and moody skies – though again you'll need an HDR-compatible screen to make the most of it.
Netflix also uses the Dolby Vision HDR format, rather than the competing HDR10+ standard – we know this is a lot to think about with your next TV, but some only support one format over the other.