The iPhone 13 may be Apple's latest flagship phone, but that doesn't mean the iPhone 11 has been discontinued – instead, it's had a nifty price drop. Apple and other retailers have reduced the cost across all models (the 64GB option has dropped from AU$1,199 to AU$999, for example).
Still, in most cases, it's only fractionally more expensive to get the equivalent iPhone 12 on a plan, so weigh up your options carefully before committing to the iPhone 11 on a contract. We've run through each telco's plans and pricing below, or you can jump ahead by clicking on these links:
Noteworthy iPhone 11 deals
If you've absolutely got your heart set on the iPhone 11, we're including our best-value plan recommendations below. But before we jump into that, here are the current offers you should know about:
Compare iPhone 11 plans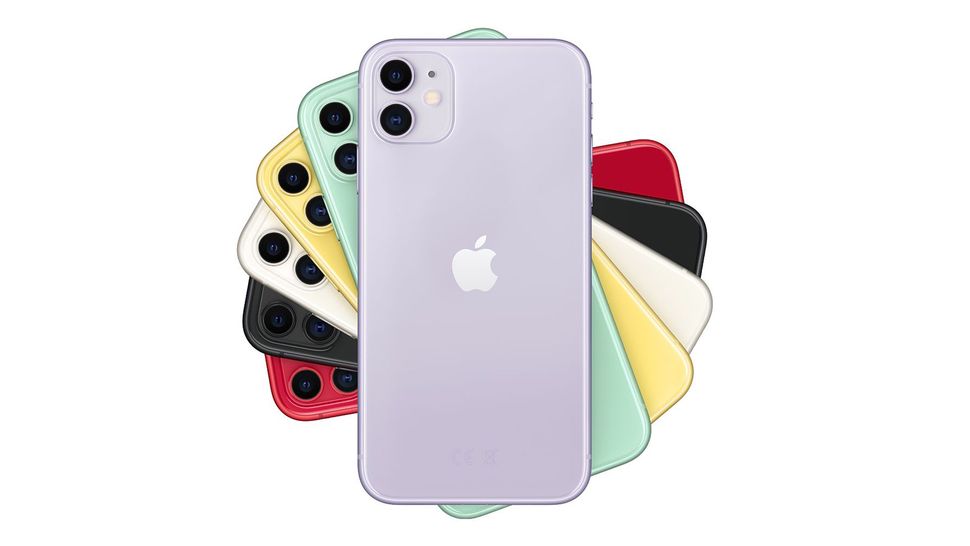 Best overall iPhone 11 plan
iPhone 11 (64GB) | 40GB data | 24 months | AU$81.62p/m
iPhone 11 (64GB) | 40GB data | 24 months | AU$81.62p/m
Now that the iPhone 12 is available, the iPhone 11 has seen a decent price drop. For the best overall plan, we'd recommend pairing the handset with this AU$40 Lite plan from Vodafone. You'll pay AU$81.62 each billing, and the plan comes with 40GB of data a month, but you can always move up to a higher data plan if you find yourself needing more.
Total cost over 24 months is AU$1,958.88
Best premium iPhone 11 plan
iPhone 11 (128GB) | 80GB data | 24 months | AU$99.94p/m
iPhone 11 (128GB) | 80GB data | 24 months | AU$99.94p/m
If you want more storage capacity, we reckon Optus has the best deal on the 128GB version of the iPhone 11. Sign up to the AU$55 Medium plan and you'll pay AU$99.94 a month over a 24-month contract, and get set up with a comfortable 80GB of data. We've seen the device get a few limited-time discounts over the past couple months, so if you're not sold on this price, keep an eye out.
Total cost over 24 months is AU$2,398.56
Cheap iPhone 11 plans
Here's a comparison of the best budget plans for the iPhone 11 from each major telco, updated live and ranked by the lowest monthly cost. We've chosen to just look at the 64GB model of the handset, as it's the most affordable, and have included plans that span a 36-month period for an even lower monthly cost. Please note, Telstra only provides plans on a 12- or 24-month contract.

More iPhone 11 plans
Outright iPhone 11 prices
When the iPhone 11 first launched, the base 64GB model was selling for AU$1,199. But now that the iPhone 12 is available, Apple has cut the price of its former flagship. The 64GB version is now retailing for AU$999, and if you want more storage, you can expect to pay AU$1,079 for the 128GB model, or AU$1,249 for the 256GB version. That means each iPhone 11 is AU$200 cheaper than its iPhone 12 equivalent.
It comes in black, white, green, yellow, purple or red colour options. Purchasing an iPhone 11 will also let you redeem one year of Apple TV Plus for free.
When buying outright, you'll want an excellent SIM-only plan to pair with it.
Category
Back to Mobile Cell Phones
Storage Size
Colour
Condition
Price
iPhone 11 review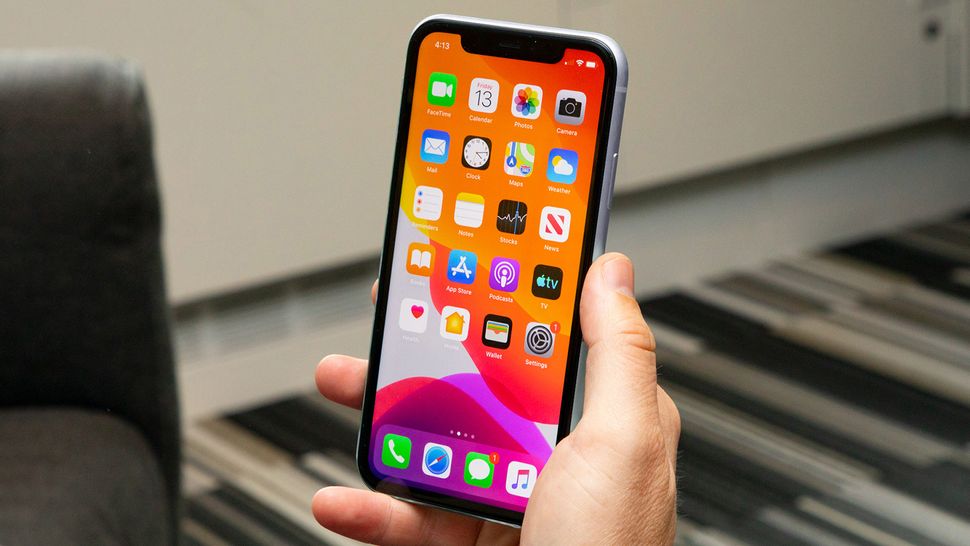 While the iPhone 11 looks rather similar to the iPhone XR, it has made improvements in crucial areas. That includes an improved dual camera setup, so you can take wider-angle snaps alongside regular photos.
Despite the release of the new iPhone 12, the iPhone 11 is still a powerful phone with the A13 Bionic chip on its side. Now that it's seen a price drop, it's only all the more appealing.
Read our full iPhone 11 review
iPhone 11 FAQ
Should I upgrade to the iPhone 11 Pro or Pro Max?
It's tricky to answer, as it depends on what you want from your phone. The iPhone 11 Pro and Pro Max will be the better choices for those that want superior spec sheets and don't mind spending a little extra money. On the other hand, the iPhone 11 will suit those looking for the lowest price.
However, due to the significant price increase of the Pro Max, those considering the iPhone 11 are likely to be best suited going up to the iPhone 11 Pro or the iPhone 12, if considering other handsets.
Both devices are more powerful and bring a major jump in specs, particularly with the camera setup. Keep in mind though that the iPhone 11 Pro is confusingly the smallest of the three iPhone 11s, and might not suit those who want a larger phone.
What are the closest Android competitors to iPhone 11?
So you're thinking of switching to Android, huh? Android has a number of devices with similar builds, specs, designs and prices to the iPhone 11, but Samsung and Google probably have the closest alternatives:
Samsung Galaxy S20: Samsung's S20 series comes in a trio, just like Apple's range. While the S20 came out about six months after the iPhone 11, and offers slightly better specs, it's only marginally more expensive than the iPhone 11 (and sometimes cheaper). The S20 will get you 5G connectivity, a larger battery and a better display. On the other hand, the iPhone 11 arguably has the better camera in quality and video, and a more powerful processor.
Samsung Galaxy S20 FE: The Samsung Galaxy S20 Fan Edition (FE) is a 'lite' version of the flagship S20 series. It brings select headline features from the S20 trio to a more affordable price point, including a brilliant camera array, a fast screen refresh rate and a powerful processor. The S20 FE feels a little more budget than its S20 siblings in part because of its plastic design, and a battery life that might not last the day if you're making use of those high-end features. Though it does get the edge over the iPhone 11 by offering 5G connectivity.
Google Pixel 5: The Google Pixel 5 has one major feature that helps it stand out from the crowd – its camera. The Pixel 5 has two lens on the back: a 12.2MP main shooter and a 16MP ultra-wide lens. Where it really comes into its own is the camera software, with lots of options to create a strong shot. Its processor isn't as powerful as the iPhone 11's, but the camera experience is great. It now costs the same as the iPhone 11 at AU$999.
Is the iPhone SE worth considering against the iPhone 11?
These are two entirely different handsets. The iPhone SE will be a compelling option for anyone who wants an affordable iPhone from Apple, and doesn't mind the 'decent but not top-end' specs that come with it.
Yes, it has the same A13 Bionic chip as the iPhone 11, and it has a good camera for most people. But the battery life could be better, and the screen tech feels a little outdated – though it has a much lower price tag.
The iPhone 11 on the other hand is a powerful handset with a lovely design, excellent camera, a high-definition display and better battery life.
Should I choose the iPhone 12 instead?
Apple's latest iPhone is now here. With the iPhone 12 comes the latest specs from the brand, and for many upgrading to the newest model will be the most logical choice. It's the first iPhone to offer 5G, and it has a more powerful processor and some significant camera improvements.
On top of that, the iPhone 12 also offers Apple's clever MagSafe feature, and a squared-off design similar to the popular style of the iPhone 5 from many years ago.
However, the iPhone 11 has seen a considerable price drop since the iPhone 12 came out, making it more affordable than ever.
And while features such as 5G and MagSafe are brand-new to Apple, they are by no means essential. In other departments, the iPhone 12 is simply an incremental upgrade.