Big sound from Sonos that includes some money saved is definitely a great bargain in our books.
If, however, you're not after one of the best home speakers in the market, then perhaps we might interest you in a brand-new Apple iPhone 8 Plus that won't burn a massive hole in your wallet.
There's also Nikon's latest pro DLSR with 20% off, alongside savings on the Microsoft Surface Pro 4 and the second iteration of Bose's amazing noise-cancelling QC35 cans.
Here are Wednesday's deals:
New deals added Wednesday, October 18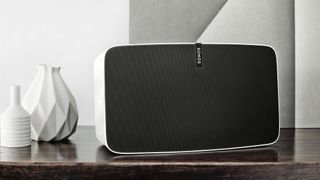 Sonos Play:5 Gen 2 home speaker ($625; down from $749): Fill your home with Sonos' signature sound, plugging in any device you choose or streaming over Wi-Fi. And it's not often that any of Sonos' speakers go on sale, but you save yourself $124 when purchasing the second-generation Sonos Play:5 from Addicted to Audio for just $625.
iPhone 8 Plus 64GB Space Grey ($975.20, down from $1,229): If you're after the latest from Apple and either not keen to wait for the iPhone X or simply don't want to drop almost $2,000 for a handset, this is the deal for you. Get yourself the brand-new iPhone 8 Plus 64GB in Space Grey for only $975.20 when you plug in the PLUG20 code at the eBay checkout until October 23.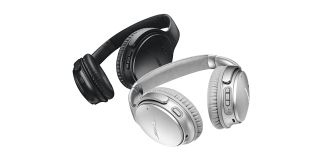 Bose QuietComfort QC35 II noise-cancelling headphones ($380, down from $499): The second iteration of the ever-popular noise-cancelling headphones from Bose is an improvement on near-perfection. With Google Assistant now integrated into the headphones, these will be the only cans you need, whether it be for long flights, train rides or just everyday listening. You can get them in black for only $380 with the code PLUG20, or if you're after the silver pair, check them out here. This offer ends October 23.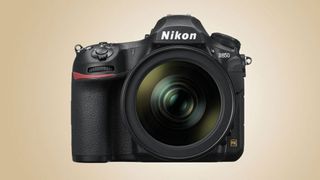 Nikon D850 (body only; $4,940; down from $5,499): With a 45MP full-frame back-illuminated sensor for the best image quality possible, this is Nikon's best pro DSLR yet. And given that it's brand new, it's a rare opportunity to land a 20% discount on the camera. This premium piece of pro photographic gear retails for $5,499 a pop, but use the code PLUG20 at the eBay checkout to snag the Nikon D850 body for $4,940, giving you some leftover change to invest in a cool new lens. Remember, this offer is valid only until October 23.
Microsoft Surface Pro 4 ($949; down from $1,178): With a Surface Pen included to help you with your artwork or writing on a 12.3-inch PixelSense touchscreen display that makes everything pop, work could well be a lot of fun. This configuration features the Core i5 processor, 4GB of RAM and 128GB of storage. Plus there's a 5MP front-facing camera and a kickstand to perhaps make this the device that truly does replace your laptop. Right now, this Microsoft Surface Pro 4 is $949 on Kogan, saving you $229 on the price listed on the Microsoft Store. Keep in mind this is an imported model, so make sure you're comfortable with that before finalising the purchase.

More hand-picked deals from the Australian TechRadar team
If nothing from today's selection tickled your fancy, check out these other TechRadar-recommended deals:

Previous days' deals that are still available
Deals added Monday, October 16
Samsung Galaxy S8 Plus ($879; usually $1,349): Despite announcing the Galaxy Note 8, Samsung hasn't dropped the prices on its Galaxy S8 series handsets, with the S8 Plus still retailing for $1,349. But if you've been wanting a plus-sized smartphone that's got the oomph factor and won't cost you the earth, the Orchid Gray Samsung Galaxy S8 Plus can be yours for $879 when purchased on eBay.
Apple iPhone 7 256GB ($979; usually $1,349): Apple's released its latest flagship handsets, but that doesn't mean the older iPhone 7 model is any bad. In fact, now is a good time to save on the handset. You can save $370 on the 256GB version of the iPhone 7, available in Jet Black, Rose Gold, Silver and Gold, on Kogan, where they're all now listed at $979.
Logitech G903 Lightspeed wireless gaming mouse ($158; usually $249): Compete with the best when you've got your finger on a gaming mouse that promises speed and responsiveness, with a lightweight design. This premium peripheral costs $249 at most retailers, but save $91 when shopping at PB Tech, where the Logitech G903 Lightspeed mouse is available for $158.
Asus ZenBook UX510 laptop ($1,278; usually $1,533): There's plenty of power under the hood of this Asus ZenBook, with an Intel Core i7 CPU, 16GB RAM and a 512GB SSD. Plus there's a 2GB Nvidia GTX950 graphics card and a Full HD display for all your gaming needs. This 15.6-inch laptop is currently on sale at Harvey Norman, with 20% off the regular RRP. So grab the Asus ZenBook UX510 for just $1,278.
Deals added Friday, October 13
LG G6 smartphone ($464.74; usually $799): The LG G6 is a great handset with a brilliant screen and top-notch waterproof looks. There's a wide-angle front camera and dual lenses at the rear, plus Dolby Vision and HDR10 support to make everything you watch on the display pop. Right now, you can save big on this smartphone – it's already heavily discounted on eBay, plus the addition of the coupon code P5OZZIE at checkout gets you an additional 5% off, bringing the price of the LG G6 down to just $464.74. Hurry, as the sale is on for a limited time only.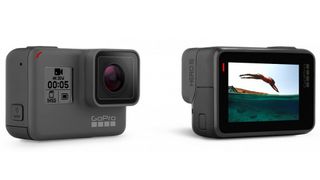 GoPro Hero5 Black action camera ($398.40; usually $499): GoPro has become synonymous with action cameras and, as a company, has listened to its fans, coming out with some of the best rugged, go-anywhere cams on the market today. The GoPro Hero5 Black is a sturdy little camera that shoots 4K videos at 30fps and 12MP still images. If you'd like to record your next surfing adventure or your mountain biking trip, you can save 20% on the listed price by shopping on eBay and applying the code PULL20 at checkout to get the GoPro Hero5 Black for just $398.40, giving you the chance to save the memories of your fun and frolic for posterity's sake. This sale ends October 16.
Dell Inspiron 15 5000 series laptop ($1,124; usually $1,499): There's plenty of power under the hood of this laptop from Dell's Inspiron range, coming with a 7th-generation Intel Core i7 processor and 8GB of RAM. Plus there's a whopping 2TB of storage and a 4GB AMD Radeon R7 M445 graphics card. The 15.6-inch display features Full HD (1920 x 1080) resolution. What makes this laptop even better is the 25% off on the RRP currently being offered by Dell. Head over to the manufacturer's website and get the Dell Inspiron 15 5000 series laptop for $1,124, saving $375 on the purchase.
Dell Inspiron 15 7000 series 2-in-1 laptop ($1,399; usually $2,199): If you're not too enthused with a traditional laptop that only houses an HDD under the hood, there's a 15-inch 2-in-1 option from Dell as well. Featuring a 7th-generation Intel Core i7 CPU, 16GB RAM, a massive 512GB SSD, a Full HD display and an infrared camera for facial recognition, this machine usually comes with a premium price tag of $2,199, but head on over to the manufacturer's website and snag the Inspiron 15 7000 series 2-in-1 laptop for just $1,399 until October 19, or until stocks last.
Deals added Wednesday, October 11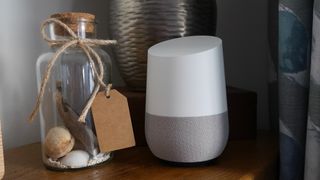 Google Home ($158.40; usually $199): Ask Google Assistant to help with your day and take a load off your shoulders and save money in the bargain. There's 20% off this 'Strayan-speaking smart speaker, thanks to The Good Guys' eBay store, where you can grab a Google Home for just $158.40 by using the coupon code PULL20 until October 16.
Logitech UE Boom 2 and MegaBoom Bluetooth portable speakers (from $179; usually from $249): Save some dosh on a couple of the best wireless portable speakers available today. Ultimate Ears' Boom 2 and MegaBoom both promise big sound in a small body that can go anywhere, even to the poolside, with the promise of great battery life. The smaller speaker retails for $249, but you can save $70 and get a UE Boom 2 for $179 from Kogan, available in Phantom Black, Cherry Bomb and Brainfreeze Blue. If you'd like a tad more oomph in the speaker, the UE MegaBoom is now $249, saving you $100 on the RRP, with the larger kin available in Charcoal Black, Electric Blue and Lava Red.
Samsung Gear S3 smartwatch ($479.20; usually $599): For something that looks like a regular watch, there's plenty more the Gear S3 can do than just tell you the time. All you have to do is turn the bezel for calls, texts and access to other apps. Keep fit and stay on target as the Gear 3 tracks your activities all day and night. And until October 16, you can save 20% on the listed price of $599 by shopping at The Good Guys eBay store, where the Samsung Gear S3 Classic Dark Silver and the Gear S3 Frontier Black are down to $479.20 as long as you apply the code PULL20 at checkout.
LG 55-inch C7T OLED smart TV ($2,396; usually $2,995): Upgrading your entertainment to the latest tech in television doesn't have to cost an arm and a leg, for until October 16 you can save $599 on the 55-inch LG C7T OLED TV by shopping on eBay and applying the code PULL20 at checkout. Get superior image quality and excellent contrast for just $2,396 and enjoy your favourite shows and films in 4K crispness.
Deals added Monday, October 9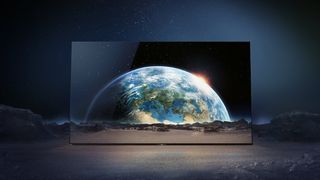 Sony A1 55-inch 4K OLED TV ($4,198; usually $4,999): Sony's first stab at bringing big-screen OLED to Australia has been a success, with the A1 OLED television series bringing sharp picture clarity, gorgeous colours and room-filling sounds. The 55-inch A1 carries a price tag of $4,999, but now's your chance to save over $800 on this beautifully designed by heading to Sony's website and getting the 55-inch A1 OLED TV for $4,198.
Lenovo ThinkPad E570p ($1,479; usually $1,879): Save $400 on a laptop that not only helps you get your work done, but then is with you when you want to get your game on. Built for work or play, this 15-inch ThinkPad from Lenovo features an Intel Core i7 processor, 8GB of memory, a 1TB hard drive, plus a 128GB SSD and a 2GB Nvidia GeForce GTX 1050Ti graphics card. Lenovo's slapped on a price tag of $1,879 on this machine, but use the code DEALS at checkout and the ThinkPad E570p can be yours for $1,479. Offer ends October 12.
Lenovo ThinkPad X1 Carbon Gen 5 ($1,649; usually $2,099): Lenovo has built the latest ThinkPad X1 Carbon with a carbon-fibre reinforced chassis to make it more durable, but it's also the thinnest and lightest X1 yet. This particular 14-inch model features an Intel Core i5 CPU, 8GB RAM and a 256GB SSD. Now you can save $450 on this device by using the code DEALS at checkout when purchasing direct from Lenovo, where the ThinkPad X1 Carbon is on sale for $1,649.