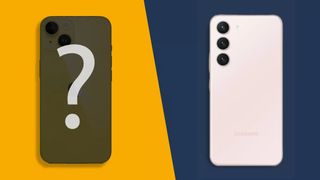 (Image credit: Future / Apple / Samsung)
Editor's Note: Apple has officially revealed the iPhone 15, iPhone 15 Plus, iPhone 15 Pro iPhone 15 Pro Max, and we'll be updating this article to reflect the new information as we find out more from Apple. In the meantime, check out our Apple September event live blog for everything you need to know about Apple's new devices.
Apple and Samsung have been the two largest mobile manufacturers for some time now, so it's no surprise that, every year, consumers are quick to draw comparisons between their respective flagship devices.
Right now, Apple's iPhone 14 family is up against Samsung's Galaxy S23 line (we've compared the Samsung Galaxy S23 vs iPhone 14 elsewhere on TechRadar), but Apple and Samsung launch new phones at different times of the year. Samsung launches its Galaxy S phones early, while Apple waits until the latter half of the year for its iPhone reveals. Therefore, we're expecting Apple to mount a new challenge with the iPhone 15 series come September.
Here, we compare the rumored features of the base iPhone 15 with the confirmed specs of the Samsung Galaxy S23 (read our Samsung Galaxy S23 review for our full verdict on Samsung's latest vanilla device).
iPhone 15 vs Samsung Galaxy S23: Specs comparison
It's worth clarifying that none of the below iPhone 15 specs have been confirmed by Apple, but we think we've heard enough rumors in each category to speculate (with confidence) about the phone's camera, display and processor credentials.
Additionally, the similarities between the Galaxy S23 and Galaxy S23 Plus (and the expected similarities between the iPhone 15 and iPhone 15 Plus) mean the below comparisons should hopefully be applicable to each brand's respective Plus variants (save for their obvious size differences).
Swipe to scroll horizontally
iPhone 15 vs Samsung Galaxy S23: Specs

| | iPhone 15 (rumored) | Samsung Galaxy S23 |
| --- | --- | --- |
| Display: | 6.1-inch OLED | 6.1-inch AMOLED |
| Resolution: | 2532 x 1170 pixels | 2340 x 1080 pixels |
| Refresh rate: | 60Hz | 48Hz-120Hz |
| OS: | iOS 17 | Android 13 |
| Chipset: | A16 Bionic | Qualcomm Snapdragon Gen 8 2 Mobile Platform for Galaxy |
| Rear cameras: | 48MP main (24mm, ƒ/1.78), 12MP ultrawide (13mm, ƒ/2.2) | 50MP main (24mm, ƒ/1.8), 12MP ultrawide (13mm, ƒ/2.2), 10MP telephoto (70mm, ƒ/2.4) |
| Front camera: | 12MP | 12MP |
| RAM: | 8GB | 8GB |
| Storage: | 128GB, 256GB, 512GB | 128GB, 256GB |
| Battery: | 3,877mAh | 3,900mAh |
iPhone 15 vs Samsung Galaxy S23: Price and availability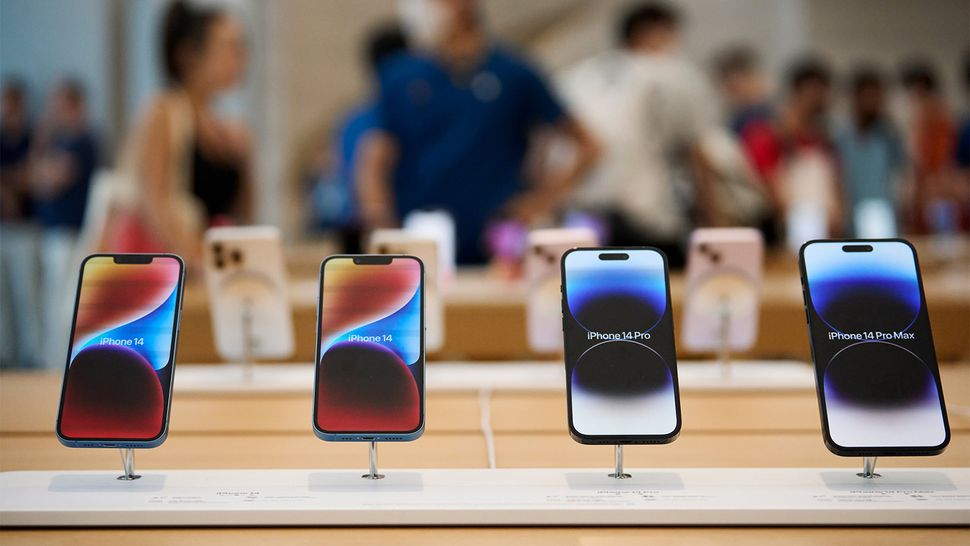 The Samsung Galaxy S23 hit shelves on February 17, 2023, in two storage variants – 128GB and 256GB – costing $799.99 / £849 / AU$1,349 and $859.99 / £899 / AU$1,449, respectively.
Naturally, we don't yet know the price or release date of the iPhone 15, but we can make an educated guess at both details given Apple's consistency when it comes to product launches.
Apple generally picks the first or second week of September for its annual iPhone releases, typically opting for a Tuesday or Wednesday. We therefore expect the iPhone 15 to be revealed on September 5, 6, 12 or 13 this year, before going on sale around a week later. For a detailed breakdown of the above predictions, head over to our iPhone 15 release date explainer.
In terms of price, we initially expected the iPhone 15 to match the iPhone 14, with a starting price of $799 / £849 / AU$1,339. Recently, however, analysts have predicted that the iPhone 15 will cost more than the iPhone 14, owing to increased production costs on Apple's part.
Apple may also opt to forgo the 128GB storage option with the iPhone 15, as other manufacturers – including Samsung and Oppo – have done with their respective 2023 flagships, however we suspect that the company will take that decision for its next Pro models, exclusively.
iPhone 15 vs Samsung Galaxy S23: Design and display
When it comes to the phone's displays, the Samsung Galaxy S23 uses a 6.1-inch, 1080 x 2340-pixel AMOLED screen with a 120Hz refresh rate, while the iPhone 15 is expected to sport the same 6.1-inch, 1170 x 2532-pixel OLED display as its sibling (which has a lesser 60Hz refresh rate).
On paper, then, the Galaxy S23 will offer a higher refresh rate than the iPhone 15, but it's not a complete victory, since the latter looks set to use a marginally higher-resolution display.
We're also expecting the iPhone 15 to inherit the Dynamic Island – Apple's fancy screen cutout – from the iPhone 14 Pro and iPhone 14 Pro Max, which should give the device a more premium appearance compared to older iPhone models. The Dynamic Island offers more functionality than the S23's punch-hole camera, so that's worth considering.
On the design front, the Samsung Galaxy S23 measures 146.3 x 70.9 x 7.6mm and weighs 168g (its larger sibling, the Galaxy S23 Plus, measures 157.8 x 76.2 x 7.6mm and weighs 196g). The phone has a flat screen with a punch-hole camera at the top, and its three rear cameras protrude individually rather than being housed in a single camera block, as on the Galaxy S22 and S22 Plus.
The S23's bezels are as narrow as you'd hope to see on a high-end phone, its back is made from Gorilla Glass Victus 2 and its frame is metal. You get IP68 dust and water resistance, too, which is the standard for premium handsets these days.
It's hard to speculate on the iPhone 15's weight and dimensions, but the iPhone 14 measures a slightly larger 146.7 x 71.5 x 7.8mm and weighs a slightly heavier 172g (the iPhone 14 Plus measures 160.8 x 78.1 x 7.8mm and weighs 203g).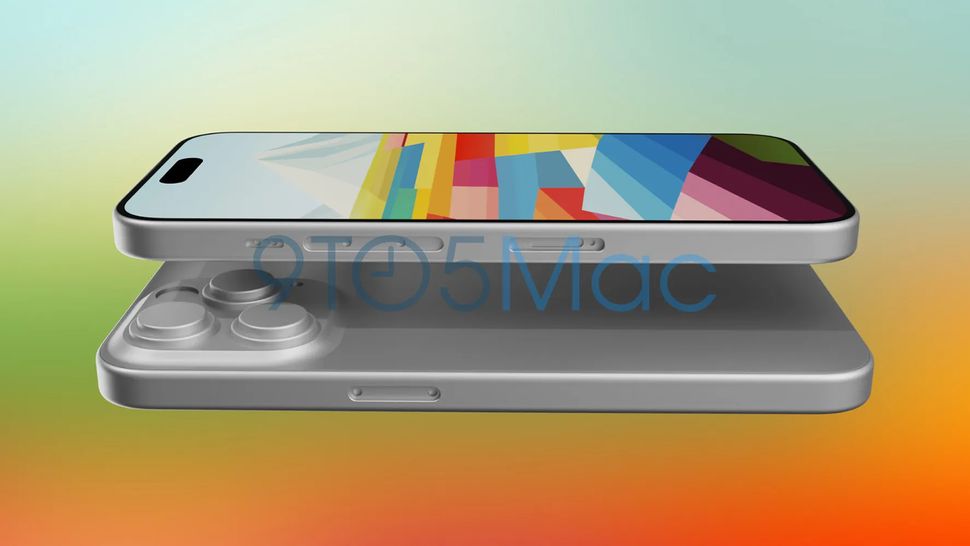 On the whole, we expect the iPhone 15 to mimic the iPhone 14 from a size standpoint, though rumors do suggest that all four iPhone 15 models are going to get slightly curved edges, meaning the iPhone 15 could look more like the iPhone 11 (where the iPhone 14 rocks a straight-sided aesthetic akin to the iPhone 12 and iPhone 13).
Reports also suggest that the standard iPhone 15 will ship with an iPhone 14 Pro-style textured matte glass rear panel, instead of the traditional glossy rear panel used by its predecessor, which should make the phone feel more premium in the hand.
The iPhone 15 is expected to get a USB-C charging port, too, instead of the iPhone 14's Lightning port (which has remained a fixture of every iPhone since the iPhone 5). The EU has told Apple that it has to add USB-C charging ports to iPhones from 2024, but all the signs point towards the company adopting the new charging standard in 2023. For clarity, the Samsung Galaxy S23 already uses USB-C.
Annoyingly, it looks like the biggest iPhone design upgrades this year – titanium sides, thinner bezels and so on – will be reserved for Apple's Pro models.
iPhone 15 vs Samsung Galaxy S23: Cameras
The Samsung Galaxy S23 boasts the following triple-sensor setup:
50MP main (24mm, ƒ/1.8)
12MP ultrawide (13mm, ƒ/2.2)
10MP telephoto (70mm, ƒ/2.4)
Apple's next standard iPhone is expected to get a dual-sensor camera setup akin to the iPhone 14, though rumors indicate that iPhone 15 will inherit the 48MP main sensor boasted by the iPhone 14 Pro and iPhone 14 Pro Max, rather than the 12MP main sensor used by its vanilla predecessor.
That said, even with this rumored upgrade, the iPhone 15 isn't expected to offer a third, S23-style telephoto sensor, so the Galaxy S23 looks set to win out here.
Of course, megapixels aren't everything, and Apple's phones take great photos with low-megapixel sensors – but for versatility, at least, the Galaxy S23 will likely beat out the newer iPhone 15 on the photography front.
When it comes to selfie-snapping, we're not expecting the iPhone 15 to upgrade its predecessor's 12MP front-facing sensor. The Galaxy S23 likewise uses a 12MP front-facing camera, so it's even-stevens there.
iPhone 15 vs Samsung Galaxy S23: Performance
Talking performance, the Samsung Galaxy S23 uses Qualcomm's Snapdragon 8 Gen 2 Mobile Platform for Galaxy, with 8GB RAM offered on every variant as standard.
The iPhone 15 will likely use the A16 Bionic – aka the chip currently sported by its Pro-level predecessors – alongside 6GB RAM, which means we can look to the 'performance' section of our Samsung Galaxy S23 Ultra vs iPhone 14 Pro Max comparison for a speculative take on the performance differences between the standard S23 and Apple's next vanilla iPhone.
In that piece, we wrote: "The A16 Bionic CPU of the iPhone 14 Pro Max certainly can't be accused of being sluggish or lacking in power, while the same can be said of the Qualcomm Snapdragon 8 Gen 2 used in the Galaxy S23 Ultra. Both are fast with plenty of performance value...
"Samsung has also tinkered with the S23 Ultra's CPU to overclocked it to 3.36GHz rather than the standard 3.2GHz, and its speed and efficiency certainly impressed us. There is very little to separate the iPhone 14 Pro Max and Samsung Galaxy S23 Ultra from a performance point of view, but the S23 Ultra earns the win by a hair based on the gains it has made in efficiency that help its battery last longer."
In reality, though, the speed differences between the Samsung Galaxy S23 and the iPhone 15 are likely to be negligible. Apple's next iPhone is again expected to offer 6GB RAM – the S23 boasts 8GB RAM – but comparing RAM amounts in iPhones with Android phones is almost meaningless, since Apple utilizes RAM differently and always makes a little Memory go a long, long way.
The biggest real difference between iPhones and Samsung's Galaxy phones is the software they run. The Galaxy S23 runs Android 13 overlaid with Samsung's One UI 5.1 interface, while the iPhone 15 will run iOS 17. Again, there's no clear winner here – assuming that iOS 17 isn't too far removed from iOS 16, that is – so it'll be a matter of personal preference.
iPhone 15 vs Samsung Galaxy S23: Battery
Judging by Apple's history when it comes to updating (or rather, not updating) battery sizes with each iPhone iteration, we were expecting the vanilla iPhone 15 to boast a similarly-sized power pack to its predecessor (3,279mAh), however rumors suggest that the iPhone 15 lineup will feature significantly larger batteries across the board.
The iPhone 15, specifically, will reportedly feature an 18% larger battery than the iPhone 14, taking its capacity up to 3,877mAh. In theory, then, it'll boast better battery life than its predecessor, though not neccessarily the Samsung Galaxy S23, which already boasts a superior 3,900mAh battery. In practice, we suspect that both the iPhone 15 and Samsung Galaxy S23 will offer similar battery life performace.
In terms of charging, the Samsung Galaxy S23 offers 25W wired charging and 15W wireless charging, while the iPhone 15 will likely stick with its predecessor's 20W wired charging and 15W wireless charging capabilities (though the latter figure may, for the first time, also apply to third-party chargers as well as Apple's MagSafe chargers).
On paper, then, the Galaxy S23 could offer slightly more powerful wired charging than the iPhone 15 (25W vs 20W), but the real-world differences should be negligible.
Oh, and while the Galaxy S23 offers reverse wireless charging up to 4.5W, the iPhone 15 line is rumored to get reverse wireless charging functionality, at last.
iPhone 15 vs Samsung Galaxy S23: Verdict
None of the aforementioned iPhone 15 specs have been confirmed, but we can draw some conclusions about the differences (and similarities) between Apple's next vanilla iPhone and the standard Galaxy S23.
For starters, they're likely to cost around the same price, so that needn't be a consideration when it comes to deciding which of these phones to buy.
The Galaxy S23 screen looks set to offer a superior refresh rate to the iPhone 15, but the iPhone is rumored to get Apple's Dynamic Island, so that's one premium feature apiece in terms of the phones' respective displays.
Both devices will use USB-C, and their body designs will remain – or do remain, in the case of the S23 – consistent with what Samsung and Apple have been doing for years with their flagship phones, save for some superficial changes.
On cameras, the Galaxy S23 will likely out-spec the iPhone 15, despite the latter's arriving later in the year. We expect the iPhone 15 to lack the former's telephoto lens, so if you're into long-distance photography, the Samsung will almost certainly be the better choice. In terms of photo quality, we'll have to see the images to render a verdict.
If we assume that the iPhone 15 will match or better its predecessor's battery life, both phones will offer just over a day of use. On the performance front, the S23's use of LPDDR5X memory and UFS 4.0 shouldn't amount to significant real-world speed gains over Apple's next vanilla model.
The Galaxy S23 is an extremely solid choice for existing Samsung fans who aren't fussed about the S23 Ultra's superior camera capabilities, while the base iPhone 15 will be – by and large – a cheaper version of Apple's excellent iPhone 14 Pro. In truth, we haven't yet seen a reason to persuade existing Samsung or Apple fans to defect over to the other side.
Sign up to receive daily breaking news, reviews, opinion, analysis, deals and more from the world of tech.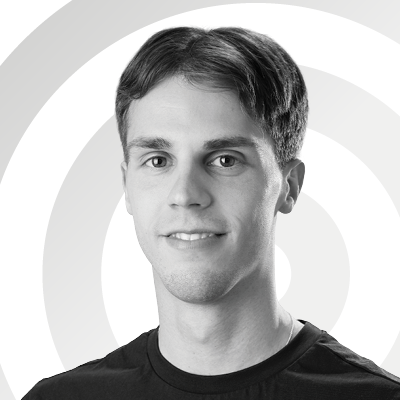 Axel is a London-based Senior Staff Writer at TechRadar, reporting on everything from the latest Apple developments to newest movies as part of the site's daily news output. Having previously written for publications including Esquire and FourFourTwo, Axel is well-versed in the applications of technology beyond the desktop, and his coverage extends from general reporting and analysis to in-depth interviews and opinion.
Axel studied for a degree in English Literature at the University of Warwick before joining TechRadar in 2020, where he then earned an NCTJ qualification as part of the company's inaugural digital training scheme.