Huawei P30 Pro deals have fallen behind in the brand's range with a new flagship taking its place. And yet, due to lower prices and better software, the Huawei P30 Pro remains the top choice for many.
The Huawei P30 Pro launched back in 2019 and was easily a market-leader at the time. It became the benchmark for camera specs and while its EMUI layout doesn't quite match up to Android or Apple, it is a top achiever in pretty much every other category.
Since that launch date, Huawei P30 Pro deals have seen some major price drops with contracts readily available in the £20/£25 a mark. While this is due partly to its age, it is mostly thanks to the on-going battle Huawei is in with the US government.
Huawei has been rocked by a ban, stopping US companies working with the brand. That means Google and its company Android had to cut ties, making Huawei devices unable to update to new security patches or use Google Apps like Gmail, YouTube and more.
All sounding a bit bleak, right? Luckily, Huawei P30 Pro deals remained exempt from these issues as they were released prior to this legal battle. That means you can keep your security updates and Google apps without fear.
You can find out more about the Huawei P30 Pro below. And while you can upgrade to Huawei P40 Pro deals, be aware that the ban is very much in place there.
Compare Huawei P30 Pro deals
The current best Huawei P30 Pro deal: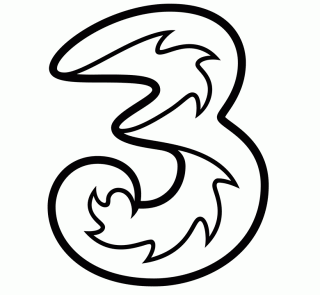 Huawei P30 Pro | Three | £29 upfront | 100GB data | Unlimited minutes and texts | £29pm
The Huawei P30 Pro has shot down in price since it was launched now holding a much cheaper price tag. You can get 100GB of data on the handset while only paying £29 a month and £29 upfront. That will be more than plenty for what most people need, allowing for hours of gaming, streaming, social media and a whole lot more.

Get this big data P30 Pro deal from Three
Trading in your old phone for money off the P30 Pro:
Still have a perfect condition phone? Not sure what to do with it? You could always trade it in for some cash to use on your new Huawei P30 Pro. There is a wide range of second hand mobile sale sites but Sellmymobile is one of the best.
It compares different recycling sites, listing their TrustPilot scores, how long it will take for you to get paid, how you send your phone and of course, how much you'll get.
In terms of what you can earn, taking the Samsung Galaxy S8 as an example, you can get up to £126 for a working device or £32 for a completely broken device. Or if you have an iPhone 8, you could earn up to £183.

Head straight to our sell my phone guide to learn more
Head to Sellmymobile.com to see how much you can get for your old phone
Huawei P30 Pro review in brief:
Way back when the Huawei P20 Pro was launched it was an absolutely massive hit and therefore there was a lot of expectation on the Huawei P30 Pro. And since its been out, we've not been disappointed.
All the focus (if you'll forgive the pun) was understandably on the incredible camera arrangement on the P30 Pro. The so-called SuperSpectrum main sensor boasts 40MP and an f/1.6 lens. Combined with some clever sounding software smarts, this phone has been fighting for the top spot on our best camera phone list constantly.
But concentrating on the snappers alone would be a disservice to the increased battery capacity, minimum 128GB storage, powerful Kirin 980 chipset and 6.47-inch OLED Full HD display. This is another serious smartphone from Huawei.
Yes, it isn't going to match the P40 or P40 pro for specs and features but it is certainly one of Huawei's best ever devices.
Read TechRadar's Huawei P30 Pro review
Huawei P30 Pro deals FAQ:
Is the Huawei P30 Pro or Huawei P30 better?
If you're currently considering the Huawei P30 Pro, you've likely seen its smaller brother the Huawei P30. Choosing between the two devices is quite a simple decision in essence - do you want the height of Huawei's power or something affordable?
While the Huawei P30 Pro is a fair bit more expensive, it improves on almost every area of the P30. A more powerful camera, an increased zoom capacity, much larger battery, a larger screen and even better waterproofing.
Huawei P30 deals on the other hand have one key thing going for them over the P30 Pro - the price. It will drastically drop your bills while still offering impressive camera abilities, a high-end battery and monster processor.
Should I consider upgrading to the Huawei P40 Pro?
While we've talked down about the Huawei P40 Pro above, commenting on its lack of Google accessibility, it could still be a great phone for you. In absolutely every department other than software, the Huawei P40 Pro is a better device.
It has more powerful internals, a better camera, a stronger battery and even a more stylised design. Yes, it does cost more but if you're not worried about a higher price and can live in a Google-Free world, Huawei P40 Pro deals will be perfect for you.
How does the Huawei P30 Pro compare to its competition?
Currently, the Huawei P30 Pro is one of the best phones in the world but it does face some fierce competition. Both Apple and Samsung offer devices that closely emulate what Huawei can offer, so which one do you go for?
Samsung Galaxy S10 deals: Samsung's latest 'S' series handset (but not for long), the S10 and its bigger S10 Plus are likely Huawei's biggest competition right now. With the exception of Huawei's insane 50x zoom, they both offer similar cameras and spec sheets at very similar prices. The biggest difference is Huawei's operating system - EMUI compared to Samsung's more stock system.
iPhone 11 deals: Arguably, the Huawei P30 Pro is nearer to iPhone 11 Pro deals in terms of specs but its price is waaaaay lower than Apple's Pro model. Therefore, the iPhone 11 seems like the P30 Pros nearest competition. You'll be getting less camera lenses with Apple and a weaker camera as well as a reduced level of battery. But, it makes up for that with the world's fastest CPU and seamless IOS system that Apple does so well.
Google Pixel 4 deals: What the Pixel 4 and Huawei P30 Pro have in common is cameras. Both offer some leading camera performance and will consistently perform at a high-level. However, the Google devices have one major advantage - upgrades.
Because Google owns Android, it is always the first brand to get upgraded to the next version of Android...Huawei on the other hand tends to lag behind.
Do Huawei P30 Pro deals come with free gifts?
The simple answer here is...sometimes. Huawei seems to frequently offer free gifts such as smartwatches and headphones and retailers often get involved as well. We frequently see free consoles and headphones from the likes of Buymobiles and Carphone Warehouse, securing you a nice freebie with your Huawei P30 Pro.
Is the Huawei P30 Pro affected by the Google ban?
Luckily, the Huawei P30 Pro is safe from the ban. Like the P30, Mate 20 Pro and a host of other devices, the P30 Pro still has access to all of the Google apps and will continue to receive security updates.
When you buy a Huawei P30 Pro tariff, you will be getting Android 10 and won't have to worry about how the phone relates to issues with future devices from the brand.
Is the Huawei P30 Pro a good value device?
Considering the device's now much lower price, the Huawei P30 Pro is one of the best value phones out there right now. It offers a stellar spec sheet and some exceptional camera performance.
If you're not too worried about getting 2020 specs and design, this looks like Huawei's best value device now.