DTS' new wireless Play-Fi update could solve Dolby Atmos' biggest annoyance
Wireless surround sound just got a lot easier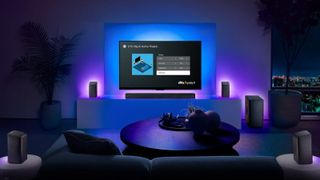 (Image credit: Xperi )
DTS has announced that its Play-Fi wireless audio ecosystem will receive a major update. DTS – a subsidiary of Xperi, which also owns brands like TiVo – says that this new update means the platform can support 12 channels, with speaker layouts up to 7.2.4 for an even more immersive, surround sound experience. The update will be available worldwide, except for the US.
The update will enable DTS Play-Fi compatible TVs to support surround sound formats including Dolby Atmos, DTS:X and even IMAX Enhanced wirelessly to speakers, eliminating the need for wires and cables.
Another interesting note from the announcement is that it will work with all DTS Play-Fi enabled speakers regardless of the brand, meaning you should be able to mix and match the best wireless speakers, soundbars and any other systems, while not being tied down to one ecosystem in particular.
You will also have the option to utilize the TV's built-in speakers as part of the DTS Play-Fi system, meaning you can eliminate a couple of speakers from the setup if you wish to. Although one of the best soundbars will give a better overall sound than built-in TV speakers.
DTS said that the update will first be coming to select 2023 Philips TVs, which are expected to be released in the coming year. It will also be enabled with all DTS Play-Fi speakers right from the start, with no early exclusivity to any brand in particular.
Analysis: the true wireless surround sound solution?
DTS really does seem to be aiming to be the one-stop solution for all things wireless audio. It provides Hi-Res audio, works with a whole host of streaming services like Spotify, Tidal and Napster. When it comes to its brand support, DTS Play-Fi works with a long list of companies, including brands like Philips, Rotel, Arcam, HP just to name a few. When we saw their last major update in action at IFA 2022, its licensee list totaled 400 products from 30 brands, and this list is still expanding.
This mixing and matching of brands really does give people the freedom to choose which brand they like for their audio and sets DTS Play-Fi's platform apart from the competition. One of the most frustrating things is when you find yourself locked into an audio ecosystem, but DTS Play-Fi seems to do away with that problem. Finally, you can have that Philips and Klipsch combo you always wanted!
One interesting thing with this new update is that the DTS Play-Fi system works with Dolby Atmos, a rival technology to DTS' own DTS:X format. Generally, Dolby Atmos does tend to be more common than DTS:X, with streaming sites like Netflix and Disney Plus supporting a lot of Atmos content. It seems like DTS is putting consumers first by supporting Dolby Atmos and that can only be a good thing.
With this latest update, DTS really does seem to be positioning itself as the best option for wireless surround sound and if you can finally have the choice of getting rid of those cables without compromising on quality, then we're all for it.
You might also like
Sign up for Black Friday email alerts!
Get the hottest deals available in your inbox plus news, reviews, opinion, analysis and more from the TechRadar team.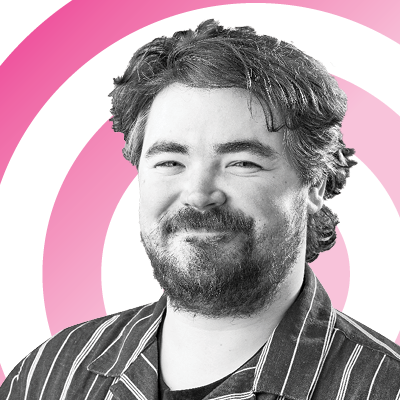 TV Hardware Staff Writer, Home Entertainment
James is the TV Hardware Staff Writer at TechRadar. Before joining the team, he worked at a major UK based AV retailer selling TV and audio equipment, where he was either telling customers the difference between OLED and QLED or being wowed by watching a PS5 run on the LG 65G2. When not writing about the latest TV tech, James can be found gaming, reading, watching rugby or coming up with another idea for a novel.