Why you can trust TechRadar We spend hours testing every product or service we review, so you can be sure you're buying the best. Find out more about how we test.
That Stan sure is a content fellow
When it came to the service's content ratio for television and movies, Stan leaned more on the television side at launch, however there have been some movie content announcements since then that have levelled the playing field somewhat.
While it lacked much in the way of superhero and blockbuster content at launch, Stan has since become Disney's home for streaming content in Australia – that makes Stan the only streaming service in Australia to offer Marvel, Star Wars and Disney movies, and it also has a huge library of Disney Channel shows on offer, too.
In terms of other television exclusives, Stan continues to deliver major announcements, including a multi-year content deal with Warner Bros. International which sees the service gain the local streaming rights to a range of big shows, including all ten seasons of Friends, the DC comic book shows The Flash and Constantine, iZombie, The Following, The Last Ship, Hart of Dixie, A to Z, Forever, and much more.
Add all of that to its already-impressive list of exclusives, including Better Call Saul, Power, Dig, Mozart in the Jungle, Transparent and much more, and you have a streaming service that gives Netflix a run for its money in the content department.
Perhaps Stan's biggest 'get' of all in terms of content, is in the exclusive streaming rights to the classic US comedy series Seinfeld – available in its entirety on the service.
One area where Stan is sure to shine above it's competitors, is in its Australian content, with a wide variety of quality Aussie television shows and movies on offer.
The service also has quite a bit to choose from in terms of classic movies and back catalogue titles, like the entire James Bond collection (available in 4K), the entire Middle Earth saga (aside from the latest Hobbit film), a large range of foreign films and much more.
How does Stan perform?
Stan's buffering times will vary depending on your internet connection, however in our home and office tests, we were mostly able to start streaming HD content within 30-45 seconds of starting it. As for its newly-added 4K content, we noticed no lagging or buffering in our tests.
Stan requires a minimum 1.5 mbps connection speed for the ability to stream, 2.5 mbps for standard definition, 3.5 mbps for 720p HD resolution content and a 6.5 mbps connection speed for full 1080p HD resolution. According to Stan's FAQ, a 15mbps connection is recommended in order to get smooth 4K streaming.
We streamed numerous episodes with the quality cog set to 'Ultra' and had not a single issue in regards to streaming, though we did find minor crush in some of Better Call Saul's darker scenes. This would suggest that although the content is streaming at 4K resolution, the bit rate is probably lower than what Netflix's providing.
Since launch, we have encountered a number of bugs – some of which have yet to be addressed. One occasion saw Stan continue to try and buffer The Wolf of Wall Street in the Safari browser for several minutes until we gave up and refreshed the window, at which point it worked fine on its second attempt.
Another occasion saw The Terminator randomly start again from the beginning after having already been on for a few minutes.
While streaming Seinfeld from the beginning of the series, there have been recurring bugs that have the capacity to cause a great deal of annoyance.
For instance, throughout the first 5 seasons of Seinfeld, I was never once able to continue on to the next episode without becoming stuck in a never-ending 'preparing your stream' loop, forcing me to regularly close the app and open it again to keep watching. This occurred on both the PS3 and Android TV versions of the app.
Also, Stan would sometimes forget where we were up to in an episode or movie when switching between our Mac browser window and iPad.
Switching between episodes on the computer would also cause each episode to go back to the beginning again, and episodes do not have progress bars when viewed in a computer browser window.
Occasionally, I'd be kicked out of an episode repeatedly, each time starting again from the beginning when I did attempt to try watching it again.
Finally, we did experience an instance where a paused episode of a TV show crashed, giving us an A11 error code, which Stan promises will be rectified in its next software update.
Thankfully, these problems have eased in the months since launch and are practically non-existent on the Apple TV, smart TV and console versions of the app.
Just like the tablet and phone versions of Stan, you can now choose the quality of your stream on your console and smart TV, meaning that if you do run into some annoying buffering, you can always drop the quality to get a smoother stream happening – it's not ideal, but we'd choose lower resolution over constant stopping and starting.
We even managed to stream HD over our iPad's 4G connection during a train ride, though we wouldn't recommend doing this very often – two 22 minute episodes of Community in HD used up around 935 mb of cellular data.
One thing worth noting, is that Stan would sometimes forget where we were up to in an episode or movie when switching between our Mac browser window and iPad.
Switching between episodes on a computer would also cause each episode to go back to the beginning again.
Verdict
Now that we've spent some real time with Stan, we've come away largely impressed with what the service has to offer, delivering pretty much everything that Australians have been asking for since they first discovered what their friends overseas have had access to for years.
The ultimate test will be whether torrenting Australians will put their money where their mouth is and pay for the content when delivered in an affordable and convenient manner.
Stan's excellent execution of its streaming media service really leaves people with very little reason to take the illegal downloading route.
We liked
Stan's interface is immediately impressive, with an image-driven layout that's easy to navigate and aesthetically pleasing.
Content-wise, Stan impresses with its large library (even rivalling Netflix Australia), which includes quality television shows, big-time Hollywood productions, foreign cinema and home-grown Aussie content.
And, now that it's the home of Disney streaming content in Australia, Stan has a huge advantage over the SVOD competition, as the deal encompasses the biggest blockbuster films in the world.
Delivering content in full high-definition is also a big plus, and any competitors still sticking to standard definition content are going to find a tough road ahead of them.
Bonus points for allowing smartphone and tablet users the ability to select the quality of their streams based on their available bandwidth.
Streams also start very quickly in full HD with minimal buffering instances experienced, and so far, its 4K streaming has been been issue-free in our tests.

It's also great that Stan has brought offline viewing functionality to its iOS and Android apps, and that most of its content is available to download.
We disliked
While Stan mostly sails smoothly, certain bugs have marred the experience on a many occasions, either stopping the show dead in its tracks or crashing the app entirely.
We're happy to see that Stan has started including closed captions for a selection of its shows, though we hope that those who are hearing impaired and those with language barriers eventually get captions for the service's entire library.
Stan's Apple TV and PlayStation apps are a huge step in the right direction when it comes to browsing the service's content library on our televisions, though we'd still like to see more consoles and other media players added to Stan's list of compatible devices.
Final Verdict
The question of whether Stan will hold up well as a Netflix substitute in an important one, though we can say that Stan is certainly heading in the right direction, especially when it comes to its entry-level $10 monthly subscription fee.
However, we do feel it needs even more content – Stan's recent content licensing deal with Roadshow is a step in the right direction, though Netflix's recent Disney announcement shows that Stan still has some way to go in terms of providing the kind of popular content that people want to see.
So long as StreamCo keeps working hard to fix its bugs and expand its content library, we can say that Netflix will have itself a worthy local competitor.
Stan may have lost its crown as the Australian king of streaming services since Netflix's arrival, but it's consistently edging its way back to the throne by adding excellent content and expanding its supported platform list.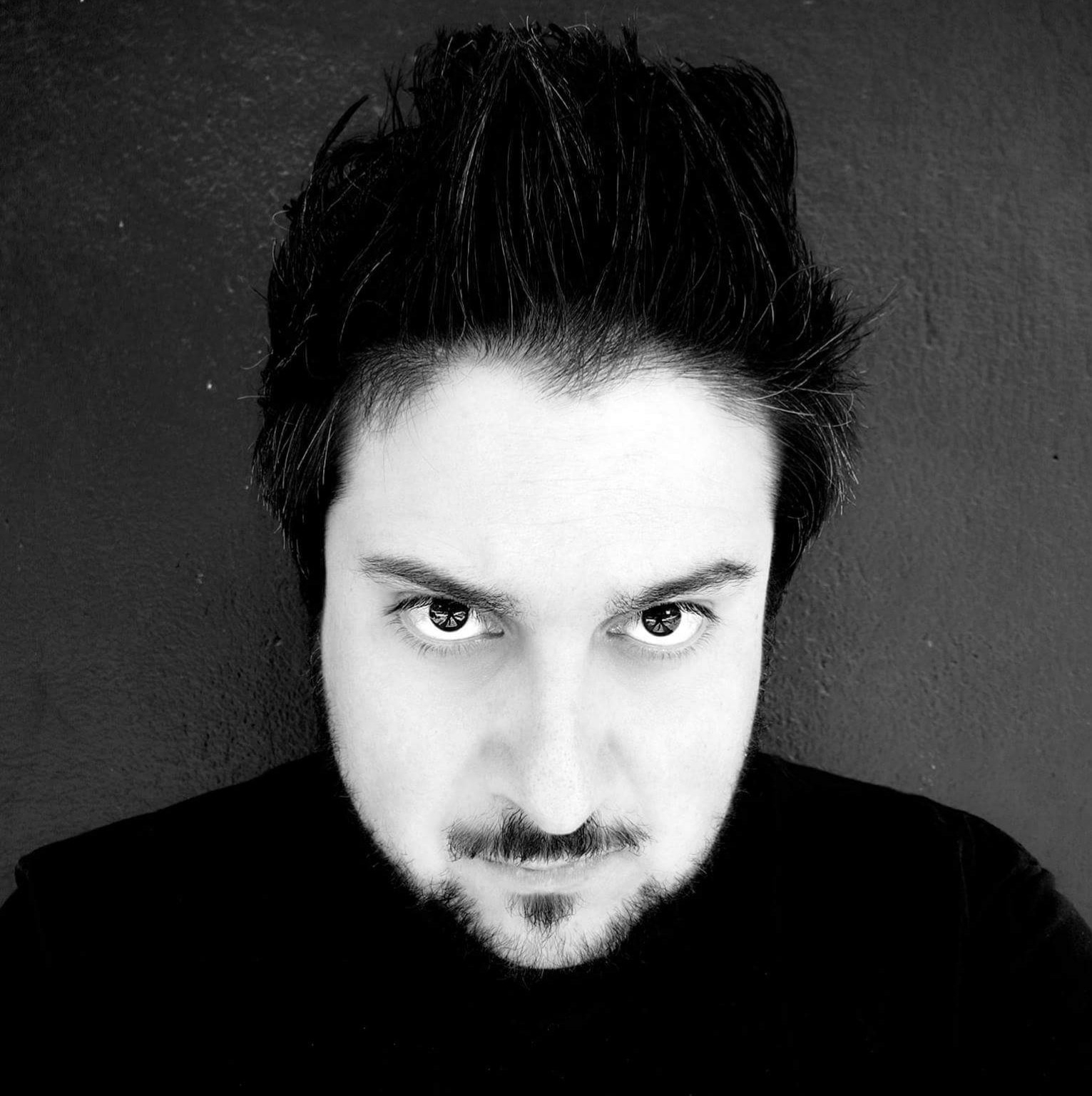 Senior Journalist, Phones and Entertainment
Stephen primarily covers phones and entertainment for TechRadar's Australian team, and has written professionally across the categories of tech, film, television and gaming in both print and online for over a decade. He's obsessed with smartphones, televisions, consoles and gaming PCs, and has a deep-seated desire to consume all forms of media at the highest quality possible.
He's also likely to talk a person's ear off at the mere mention of Android, cats, retro sneaker releases, travelling and physical media, such as vinyl and boutique Blu-ray releases. Right now, he's most excited about QD-OLED technology, The Batman and Hellblade 2: Senua's Saga.