Samsung didn't put an S Pen inside the Galaxy Z Fold 5 for a very relatable reason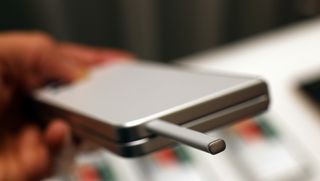 (Image credit: Future / Lance Ulanoff)
The Samsung Galaxy Z Fold 5 could have included an S Pen. No, not the one currently offered on the optional case, but inside the body of Samsung's largest and most productive foldable. This isn't guesswork, Samsung's design team considered it, going so far as to create an aluminum mockup with the integrated S Pen. I saw it, touched it, and even popped the S Pen out.
Samsung however, chose a different path. In fact, the road to the current Z Fold 5 and Galaxy Z Flip 5 was full of such design considerations, something I learned when I (along with an invited collection of international journalists) sat down during Samsung UnPacked last week with the company's mobile design team at Samsung Headquarters in Suwan, South Korea.
The full expression of Samsung's foldable line was developed and influenced not just by last year's model or even the most recent Samsung Galaxy S23 line.
According to the man who worked on every Samsung smartphone since 2000, Samsung Head of Foldable Smartphone Design Tae-joong Kim (also known as "The Master" by his colleagues), the new foldables are influenced by everything from the company's first dual-screen folding phone to the thin Ultra Edition 5.9 and Armani Phone, both launched in 2007. The latter was the first collaboration with a third-party design company.
For its latest Z Fold 5 and Z Flip 5, the team went through countless prototypes and showed us many of them in their mock design studio.
Along with the pen, Samsung considered a wide variety of aspect ratios for the Z Fold 5, including some that made the cover screen look considerably wider and, yes, more like a Google Pixel Fold.
Samsung's design team stuck with the relatively narrow form factor because they believe it offers the best "usability and grip and portability."
That Samsung looked into those other ratios makes me wonder if we'll see a change in the not-too-distant future. When Samsung was the only big-name foldable game in town, it could afford to tell consumers what their foldable experience should be like. Now, though, consumers have seen the well-reviewed Pixel Fold and Samsung may have to take a second look at those aspect ratio studies when it comes time to design the Galaxy Z Fold 6.
Image 1 of 2
Still, the potential inclusion of the S Pen really intrigued me. Based on the Galaxy S23 Ultra, we know Samsung can easily integrate the pen into the body of a not-too-thick smartphone. Plus, as I mentioned to Samsung Head of MX Design Hubert Lee, Samsung should consider including an S Pen in the $1,799.99 / £1,749 price of the Z Fold 5. After all, few people have adopted foldables, and even fewer understand the productivity potential of the Z Fold 5.
What better way to educate consumers than to have early adopters all running around with an S Pen that they pop out of the phone or off the case and use to draw, take notes, or markup a document on the Main unfolded screen? I don't want to speak for Lee, but he didn't dismiss my idea and his assistant appeared to take notes.
Image 1 of 6
Oh, but what a wonder it would be to have a Z Fold 6 that offers an embedded pen.
When I asked why Samsung didn't go ahead with that idea this time, Lee told me, "There's a lot to consider. You can't just stick a pen in there. If you stick in a pen in there are other cost consequences. For now, we decided not to have the pen in the Fold."
Those consequences are probably the weight, thickness, and battery life of the device. All would change with a pen tunneled into the body. The phone might get thicker, it could be a little heavier, and you'd definitely lose some battery capacity. The last bit is especially concerning because the current Z Fold 5 has the same battery capacity and life as the last model. It really can't afford to lose a few hours of performance to an integrated S Pen.
As Samsung EVP and head of R+D office Won-Joon Choi told us later, when developing these products, "every millimeter, every gram matters."
Sign up for Black Friday email alerts!
Get the hottest deals available in your inbox plus news, reviews, opinion, analysis and more from the TechRadar team.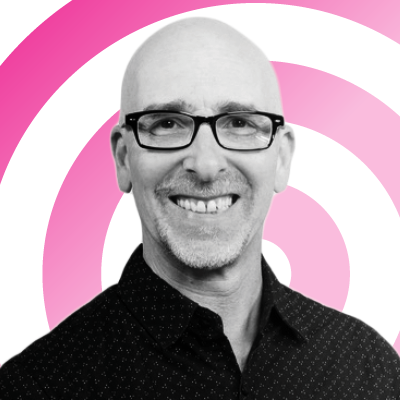 A 35-year industry veteran and award-winning journalist, Lance has covered technology since PCs were the size of suitcases and "on line" meant "waiting." He's a former Lifewire Editor-in-Chief, Mashable Editor-in-Chief, and, before that, Editor in Chief of PCMag.com and Senior Vice President of Content for Ziff Davis, Inc. He also wrote a popular, weekly tech column for Medium called The Upgrade.
Lance Ulanoff makes frequent appearances on national, international, and local news programs including Live with Kelly and Ryan, Fox News, Fox Business, the Today Show, Good Morning America, CNBC, CNN, and the BBC.