The Google Pixel 8 is pointless if can't offer something unique to beat Apple and Samsung
Google needs to bring its A-game to the Pixel 8 and Pixel 8 Pro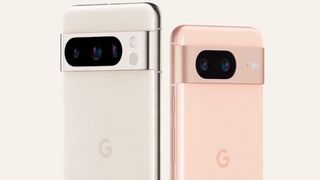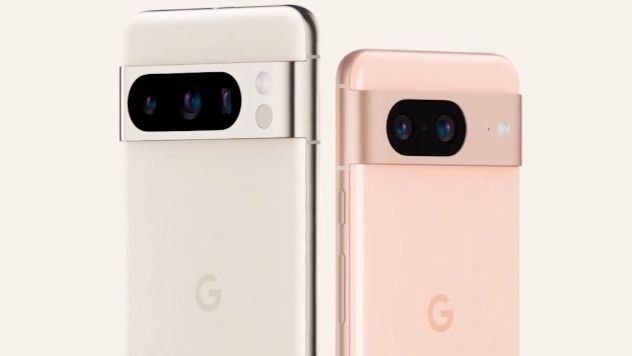 (Image credit: Google)
I've long been a fan of Google's Pixel phones, having used every one since the very first Pixel. That combination of 'pure' Android from Google's perspective, great cameras, and an interesting two-tone design tickles my fancy, especially with the XL/Pro models. Even the not-so-flagship Pixel 5 got my attention with its utilitarian design and impressive feature set.
Each generation of Pixel brought something new to the table, even the gimmick of the Pixel 4's Soli radar sensor or the Pixel 6's striking camera bar.
But since that sixth-gen Pixel, Google has moved away from the special features and taken a more iterative approach. The Pixel 7 and Pixel 7 Pro were evolutions of the 6-series. And going by what we know of the Pixel 8 and Pixel 8 Pro, it looks like Google will again be tweaking its latest Pixel formula rather than shaking it up.
In some ways, that's no bad thing; the Pixel 6 was great, and improving upon it simply made an impressive phone even better.
But things have changed. Samsung has refined the Galaxy S23 range, including the excellent Galaxy S23 Ultra, into a trio of phones worthy of high spots on our best phones list. And Apple's new iPhone 15 range, spearheaded by the iPhone 15 Pro Max, brings significant enough improvements to the Apple phone formula to make others stand up and notice.
So, I feel the Pixel 8 phones need something special to make it stand out.
Push the Pixels
From the rumors and leaks so far, it doesn't seem likely Google will do this by merely bumping the Pixels' specs. I hope Google will deliver on the software side.
That's not to say it hasn't before. Smart features like Magic Eraser and Photo Unblur proved to be genuinely useful smartphone photography tools. Others have tried to ape these features, but I don't think they've delivered what the Pixels can do.
Yet, I need to see more. I want new AI photo features that offer something really special. Something that will harness all the machine learning smarts Google's been developing for years and, say, combine it with newer techniques like generative AI to make for a new photo experience.
As it stands, the computational photography that smartphones rely on to take impressive shots, which may not always lean on true-to-life renditions, has got so good the room for big jumps in quality isn't vast. So I'd rather see that tech put to more creative use, maybe with better editing suggestions, smart framing, or the ability to intelligently combine new shots with older photos without the need for Photoshop.
So far, Video Unblur is the only new option that's been hinted at for the Pixel 8 phones. But I'm hoping that come October 4, the next Made by Google event will have some surprises for us.
Equally, if Google doesn't lean hard on camera improvements for the Pixel 8 and Pixel 8 Pro, I hope it equips the phones with AI features that can take the pain out of organizing daily life.
The current Pixels are already good at this, thanks to tight native-app integration with the likes of Gmail, Google Maps, and so on. But I want more.
I want smarter route recommendations in Google Maps, smoother calendar management, and a Google Assistant that better understands natural language so I don't have to bark a series of sequential 'OK Google' commands at my phone.
In short, I really hope the Pixel 8 phones have something smart and surprising to grab my attention and keep Google's in-house phones in the conversation alongside Apple and Samsung when it comes to answering 'what phone should I get?'
You might also like
Sign up for Black Friday email alerts!
Get the hottest deals available in your inbox plus news, reviews, opinion, analysis and more from the TechRadar team.
Managing Editor, Mobile Computing
Roland Moore-Colyer a Managing Editor at TechRadar with a focus on phones and tablets, but a general interest in all things tech, especially things with a good story behind them. He can also be found writing about games, computers, and cars when the occasion arrives. And he also supports with the day-to-day running of TechRadar. When not at his desk Roland can be found wandering around London, often with a look of curiosity on his face and a nose for food markets.