I watched a live concert in Dolby Atmos and it sounded like a movie
Is Dolby Live the future of live music?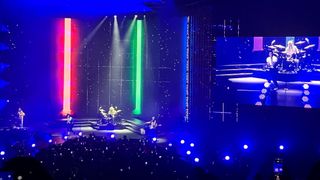 (Image credit: Future)
"Wow," exclaimed a guy sitting near me in the Dolby Live theater at the Park MGM hotel in Las Vegas. "That was incredible!" Both guests of Dolby, we were watching the band Imagine Dragons play a benefit concert to support the Tyler Robinson Foundation (TRF), the group's nonprofit organization that supports families dealing with a pediatric cancer diagnosis.
Maybe it was my lack of familiarity with the band, or just exhaustion from a long day traversing Las Vegas at CES 2023 covering products like the best Dolby Atmos soundbars, but I was unable to match my neighbor's level of enthusiasm. He was pumped up by the show, however, and so, clearly, was the rest of the crowd.
The live concert-going experience has come a long way over the decades, with the biggest change being the addition of enormous video displays that let you actually see as well as hear the performers. Another change has been the cost of concert tickets. I was attending the Imagine Dragons show with a press pass, but concertgoers attending a Bruno Mars concert later that month would be paying upwards of $250 a seat – a relative bargain compared to what you'll pay to catch current touring acts like Bruce Springsteen.
When paying those prices to see live music, giant video walls alone won't cut it. You should also expect a new and improved sound experience.
Surrounded by sound
Movie fans will be well familiar with Dolby Atmos from their cinema-going experiences. A main advantage Atmos has over previous movie sound formats is the addition of overhead height effects that bring a vertical dimension. And since Dolby Atmos is an object-based, as opposed to channel-based, soundtrack mixing format, there are near-infinite possibilities for placement of sound effects, music elements, and dialogue within a 360-degree space.
Movie sound mixers obviously make the most of these capabilities when producing Dolby Atmos soundtracks, providing dynamic effects like helicopters flying overhead with pin-point accurate, natural-sounding placement. But you don't necessarily have to go to a movie theater to experience Atmos at its best, since gear like soundbars and separate speaker systems paired with the best AV receivers do an excellent job reproducing it at home.
For Dolby Atmos music, a category that's been growing fast on the best music streaming services like Apple Music, Tidal, and Amazon Music Unlimited, similar capabilities can be applied, though the aesthetic strategy will be different. The best Dolby Atmos music mixes "open" up the soundfield in a way that gives instruments and vocals room to breathe. You won't necessarily hear a guitar solo zooming overhead (though that is possible with Atmos), but you may hear subtle washes of guitar rise up behind you, along with backing vocals in tracks.
As Dolby itself will tell you, the idea with Atmos music is to create a sense of immersion, and the best examples provide exactly that. For instance, when you compare classic rock tracks mixed in Atmos with their regular stereo versions either on a Dolby Atmos speaker system or using the best headphones, you'll find that the stereo version "sits" on a two-dimensional sonic plane, while the Atmos one expands out and provides a sense of being in the performance.
Dolby Atmos Live
The Dolby Live theater at the Park MGM is a 5,200-seat venue with a system that was designed by Dolby engineers and precisely calibrated for the best sound. The theater has the expected huge video walls and its design splits the seating into tiers, with the back row of each only 145 feet from the stage (source: Wikipedia). As a result, the venue has a snug, intimate quality that's perfectly suited to an immersive concert experience.
Imagine Dragons' effects-heavy stadium rock could easily fill a much larger space, so it seemed like the challenge in this situation was to scale it down to match the venue. Songs like Believer and Enemy (even if you don't know these, there's a high likelihood you've heard them used on TV shows or breaks during sporting events) had extremely clear vocals and a clean, detailed sound that I'm not used to hearing at concerts. As the guy said, "wow."
While overhead effects weren't readily audible in the live Atmos mix (no guitars zooming overhead like helicopters), I did regularly hear strategically deployed keyboards, guitar, and vocals coming out of the venue's rear speakers. The overall presentation was much like I've experienced with good Atmos music tracks I've listened to at home, except louder. Kick drum could have had more impact, though that may have been a sound mixing decision meant to preserve the clarity of the vocals.
Will the Dolby Live experience become a permanent part of other venues? Dolby Atmos live sound mixes have been used at other spaces in Las Vegas and elsewhere for performances by artists like Carlos Santana and Meek Mill, so Dolby Live clearly can be taken on the road. At present, the venue at the Park MGM is the world's only dedicated Dolby Live theater, so if you're in Vegas and there's an artist performing there you'd want to catch, Dolby Live comes highly recommended.
Sign up to receive daily breaking news, reviews, opinion, analysis, deals and more from the world of tech.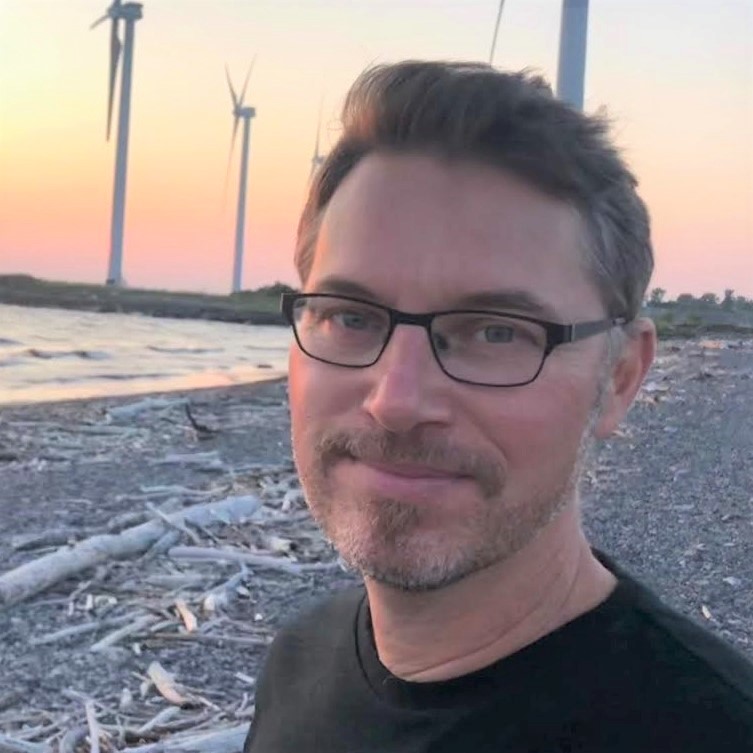 Senior Editor Home Entertainment, US
Al Griffin has been writing about and reviewing A/V tech since the days LaserDiscs roamed the earth, and was previously the editor of Sound & Vision magazine.
When not reviewing the latest and greatest gear or watching movies at home, he can usually be found out and about on a bike.