After Apple's AirPods Max snub in iOS 17, what's the future of these headphones?
Older tech doesn't seem to be holding them back so far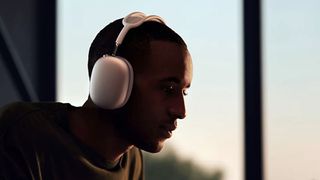 (Image credit: Apple)
Like most self-identifying audio quality fans who use Apple products, I'm excited about the idea of an AirPods Max 2 model. The original AirPods Max are incredible-sounding headphones with excellent Apple-specific features, so a newer and better version of that is just what the digital music doctor ordered.
But a second version hasn't been looking very likely. This year's rumors suggest that the successor isn't coming until 2024, which wasn't much of a surprise and wasn't something I had any issue with personally… until recently.
Apple's product launch history shows that AirPods tend to have about three years between generations – and AirPods Max are coming up on three years at the end of 2023. So I was never expecting them in 2022, but even before we heard from insiders that a 2024 release was likely, I still started to get the vibe that a 2023 launch was unlikely because the original seems to have really hit its stride in popularity in the last 12 months.
If you live in a major city, maybe you've noticed the same thing, but in London I started noticing a significant rise in the number of people wearing them towards the end of 2022 – and it's only grown since then. AirPods Max seem to have finally found something like mainstream popularity (though obviously they're still nowhere near as popular as AirPods Pro 2 in my experience), so why would Apple change up a product line that seems to be in the middle of breaking out? I've been figuring that AirPods Max won't come this year because there's just no need for them yet.
But then… WWDC 2023 happened. Apple announced smart new features for AirPods that will be part of iOS 17, but the AirPods Max won't get them. Apple's highest-end headphones are about to become out-of-date while still on-sale.
Not Adaptive enough
There are three major new features coming to AirPods Pro 2: Adaptive Transparency, Personalized Volume and Conversation Awareness (plus the ability to invoke Siri by just saying "Siri", but I'm less excited about that).
They're all based on smart sound computation. Adaptive Transparency will mix the sound boosting of Transparency mode with selective noise cancelation, so you get the best of both (hopefully). Personalized Volume will automatically set the volume so different sound sources come across at the same level that's suited to you, and can tweak this based on the noise around you. Conversation Awareness means that if you speak to someone, your AirPods will enter a mode that allows speech to come through if someone responds to you, without you needing to enter Transparency mode.
Smart features like these need good processing to power them, and the AirPods Pro 2 have Apple's H2 chip inside, while the AirPods Max have the older H1 chip. This is likely the reason that AirPods Max won't get the new features, especially when you consider that the original AirPods Pro (2019) won't get them either, and they use the same H1 chip.
But the difference is that the original AirPods Pro aren't on sale any more. Not only can you still buy AirPods Max, you have to pay twice as much as for the AirPods Pro 2 and the superior range of features they'll have come September (which is when iOS releases tend to happen). Any casual observer would assume that AirPods Max are the most advanced headphones in Apple's line-up given the price, but now they're arguably wrong, and may end up frustrated.
So now I'm torn over what the AirPods Max 2's most likely release date is. If it announced them right around the same time that iOS 17 actually comes out (which is roughly when I'd usually expect it as Apple tends to like a Christmas launch for AirPods), then a lot of my complaints would be mitigated. There'd be people buying AirPods Max between now and then who might be disappointed, yes… but that'd be much better than them being on sale for a whole year with the same lack of feature parity. Ever since WWDC, I've been thinking that maybe AirPods Max 2 might come this year.
But it still doesn't feel likely overall. There have been so few leaks in an era where not even Apple can keep its secrets safe – predictions about the Apple Vision Pro's tech and design proved strongly true overall, and we'd been hearing specifics about the MacBook Air 15-inch (2023) long before it was unveiled. But there's been basically nothing about the AirPods Max 2, so it doesn't really smell like they're coming this year.
If AirPods Max want to stay on our list of the best wireless headphones, an update on their successor sooner rather than later would be good because they're not only being left behind on features by newer releases from competitors (such as the Sennheiser Momentum 4 Wireless or Sony WH-1000XM5), but by their own little sibling.
Get daily insight, inspiration and deals in your inbox
Get the hottest deals available in your inbox plus news, reviews, opinion, analysis and more from the TechRadar team.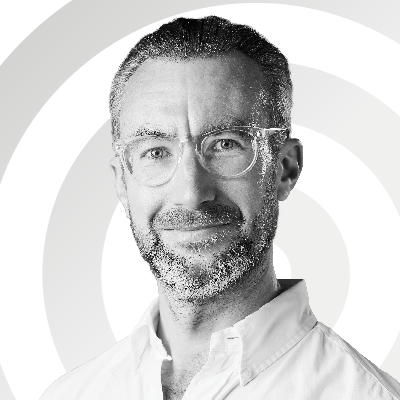 Managing Editor, Entertainment
Matt is TechRadar's Managing Editor for Entertainment, meaning he's in charge of persuading our team of writers and reviewers to watch the latest TV shows and movies on gorgeous TVs and listen to fantastic speakers and headphones. It's a tough task, as you can imagine. Matt has over a decade of experience in tech publishing, and previously ran the TV & audio coverage for our colleagues at T3.com, and before that he edited T3 magazine. During his career, he's also contributed to places as varied as Creative Bloq, PC Gamer, PetsRadar, MacLife, and Edge. TV and movie nerdism is his speciality, and he goes to the cinema three times a week. He's always happy to explain the virtues of Dolby Vision over a drink, but he might need to use props, like he's explaining the offside rule.