Having redefined the TV cop show with his series The Wire, David Simon is back in Baltimore with the new crime drama We Own This City, which recounts the real-life rise and fall of the city's controversial Gun Trace Task Force.
Simon reunites with fellow producer George Pelecanos for this all-new series, and while the show was developed for the US streaming service HBO Max, it is thankfully available to stream in New Zealand via another streamer.
So, if you're ready to head back to the gritty streets of Maryland's biggest town, you should read on as we give you the lowdown on where to watch We Own This City in New Zealand.
Watch We Own This City in New Zealand
Premiere date: Monday, April 25
New episodes: dropping every Monday until May 20
Cast: Jon Bernthal, Wunmi Mosaku, Jamie Hector, Rob Brown, McKinley Belcher III, Josh Charles, Dagmara Dominczyk
Streaming Options: Neon (NZ)
Watch free: try a FREE Neon trial in New Zealand
The six-episode series is based on the book We Own This City: A True Story Of Crime, Cops And Corruption by the Pulitzer Prize-nominated investigative journalist Justin Fenton. Like David Simon before him, Justin cut his teeth as a crime reporter for the Baltimore Sun
According to its synopsis, the show "chronicles the rise and fall of the Baltimore Police Department's Gun Trace Task Force and the corruption and moral collapse that befell an American city in which the policies of drug prohibition and mass arrest were championed at the expense of actual police work."
We Own The City stars The Punisher's Jon Bernthal as Sgt. Wayne Jenkins, the central figure in the Baltimore Police Department's corrupt task force. He eventually goes up against civil rights attorney Nicole Steele (Wunmi Mosaku).
In addition to Bernthal and Mosaku, We Own The City stars several actors who will be familiar to fans of The Wire, such as Jamie Hector (who played Marlo Stanfield), Domenick Lombardozzi (who played Herc), Delaney Williams (who played Sgt. Jay Landsman) and Tray Chaney (who played Poot).
In New Zealand, We Own This City is available to stream on the Neon streaming service, with new episodes fast-tracked from the US as soon as they air. Find out how you can sign up for Neon below.

How to watch We Own This City online for FREE in New Zealand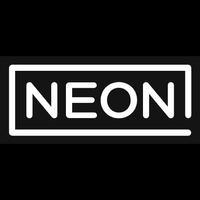 As with almost all new HBO output, We Own This City will be available to watch in New Zealand via Neon, with the crime show's opening episode premiering on the shrive on April 26, with new episodes expected to arrive weekly every Monday thereafter.
You can start watching And Just Like That right away from NZ$15.99 per month or NZ$159.99 per year – that gets you two simultaneous HD streams. Thankfully, you are able to try before you buy, as Neon offers a very generous free 14-day trial for all new sign-ups.
That also entitles you to a massive selection of shows and movies on the service, including a huge range of HBO programs like The White Lotus, Succession, Westworld and more.
Watch We Own This City outside of New Zealand with a VPN