Editor's note: March 2023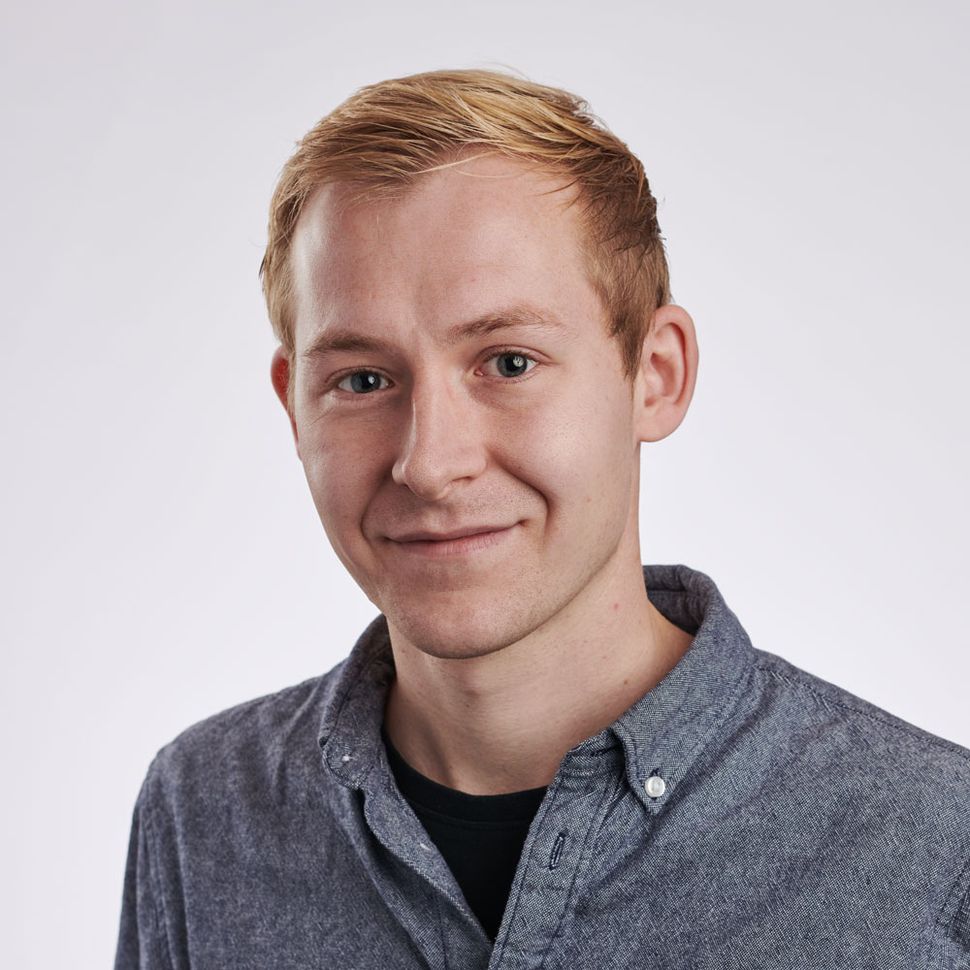 Anyone looking for a running watch right now is going to have a very different idea of what they need. New stuff added to the list includes the Samsung Galaxy Watch 5 Pro, which is a great pick for Wear OS fans in in general and Samsung users in particular, and the Apple Watch Ultra (which is the obvious choice if you have an iPhone and can afford the best). However, Garmin, Polar and Coros all offer great value system-agnostic watches.
For most people, an estimation of heart rate, accurate GPS and information about your pace, such as distance and time, is going to be all you need up until your first 10K or so, so a cheap Vivoactive will do the job. Regular runners up to marathon distance will benefit from going up a couple of price brackets.
On the other hand, if you're a serious ultra-marathoner with money to invest in the sport, get the Garmin Enduro 2. It's the right tool for the job.
Matt Evans, fitness and wellbeing editor
The best running watches are an excellent way to arm yourself with more information about your endurance sports – primarily running, but cycling, swimming and other sports too. These high-performance fitness tools have tons of features to help you improve your personal bests, including virtual pacers, suggested workouts, route creation with GPS, and all the usual heart rate, time, and pacing information you get fed during your run.
If you're a runner, especially a beginner, the number of features that running watches have are vast, and this can make selecting the right one quite daunting. What is multi-band GPS? Do you need solar charging? What's the difference between heart rate and heart rate variability?
We're on hand to test and evaluate some of the best running watches for your budget and fitness levels. We've searched high and low to test running watches looking at how they track your route, calories burned, heart rate zone measurements, and how accurate their measurements and GPS are compared to the satellite connections from our phones and the watch's competitors. Other important running watch features should include detailed information about your run, including your pace, cadence, and speed. Knowing this information can help you pace yourself for longer runs, or speed up to beat any personal records.
If you don't need a specific running watch, but still want to track your fitness levels here's our guide to the best fitness trackers. If you're on a budget, our best cheap running watches guide has everything you need.
The best running watch for 2023
Why you can trust TechRadar Our expert reviewers spend hours testing and comparing products and services so you can choose the best for you. Find out more about how we test.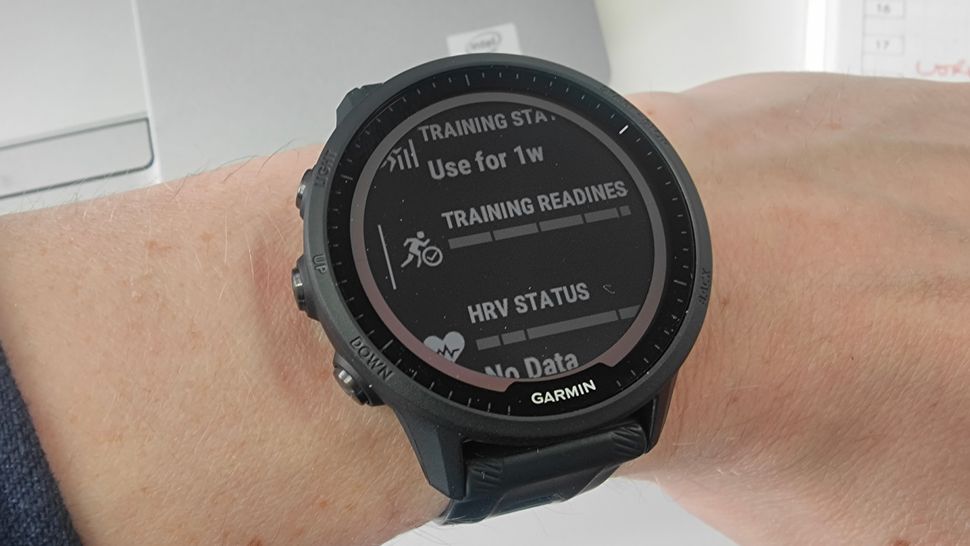 Let's cut to the chase: the Forerunner 955 Solar is the best Forerunner to date. It looks good, performs brilliantly, tracks your metrics accurately, and it packages the information in a useful way that can strengthen your training protocol and improve your health and fitness.
Its GPS tools are excellent, with particular emphasis on cycling and running, warning users of upcoming inclines and helping them navigate through adventures off the beaten track. This is supported by Garmin's multi-band GPS abilities, which the Forerunner can access for pinpoint accuracy.
New features such as Training Readiness and Body Battery help and support recovery effectively, essential for everyone from casual park-runners to high-performance triathletes and ultra-runners. This is all supported by a battery that lasts well, supported by Power Glass solar technology, and loads of storage space for all your favorite music and routes.
Read our full Garmin Forerunner 955 Solar review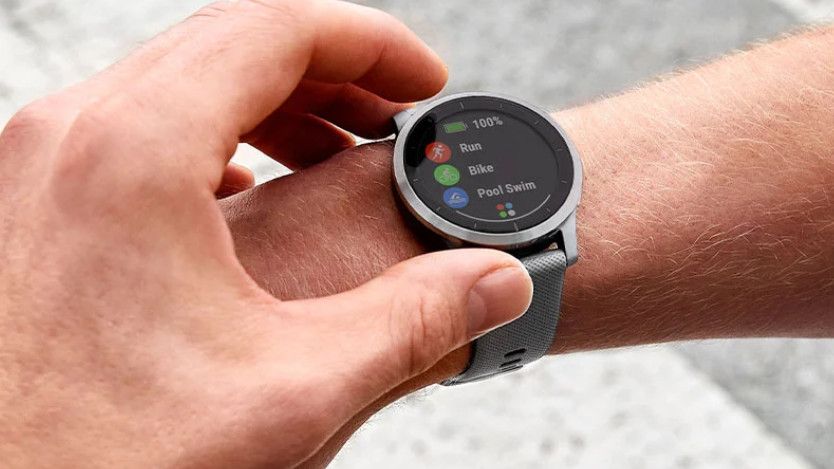 Is it a smartwatch, is it a GPS running watch, is it a fashion watch? It's all three in one. This is the first Garmin watch that's really clearly gone for the design-loving runner, going up against the likes of Apple Watch and Android Wear devices. Sure, it's not technically as powerful as some of its contemporaries on this list, but in terms of offering the best bang for your buck - an attractive look and features at an attractive price - it's hard to beat.
As you can probably imagine, like all the best running watches, it's got all the Garmin smarts, meaning full GPS and heart rate tracking, multi-sport support and even on-watch music streaming for Deezer and Spotify (though the interface here could stand some improvement).
All that and battery life lasts a hefty four or five days of normal use or 18 hours of GPS training (six if you're also playing music). On the design side of things, this running watch features a stainless steel bezel and a comfy rubberized strap that can be swapped out to suit the occasion.
A huge selection of watch faces and app options are available on Garmin Connect, which is open to developers, meaning more cool new additions all the time.
Read our full Garmin Vivoactive 4 review
The Garmin Fenix 7 is a running watch that's packed with advanced training tools to help you optimize your weekly training and perfect your strategy for race days. It keeps all the best features of the Fenix 6, but adds some excellent new tools, such as a real-time stamina meter, which shows how your energy level is decreasing over the course of a run so you can tailor your effort accordingly.
There's also a new graph to show how your training efforts are affecting your predicted race times; when we tested it, we found it a great motivator to push ourselves a little harder.
Although it still has Garmin's traditional five-button layout, this is the first Fenix watch with a touchscreen – an addition that made panning across the watch's detailed maps a breeze during our tests. GPS accuracy proved exceptional, and Garmin has made a whole set of map packs available to download through the new Fenix 7's new Map Manager.
This isn't just a watch for runners, though – in addition to a full set of profiles for road, trail, and indoor running, there's also a huge suite of training tools for cycling, swimming, hiking, climbing, and dozens of other activities. It's even a tournament-legal golf watch, with thousands of course maps preinstalled.
The Fenix 7's color memory-in-pixel display isn't as vibrant as the OLED screen of watches like the Venu 2 Plus and Epix (Gen 2), but it's easy to read in most lighting conditions, and contributes to the Fenix 7's impressive battery life. The solar editions last longer still between charges, and the optional sapphire crystal lens will protect against scratches when you're running off the beaten path.
Read our full Garmin Fenix 7 review
The Garmin Instinct 2 is a fantastic running watch if you've ever laced up your shoes and been about to head out the door, then realized your watch is going to run flat before you've finished.
The Instinct 2 has battery life that can be measured in weeks rather than days or hours, and in the right conditions, its solar variants can keep running indefinitely. Tracking workouts require a little extra juice, but on a sunny day, a two-hour run with all sensors enabled barely made a dent in the battery.
The Instinct 2 is seriously robust, with a fiber-reinforced resin case and bezel rather than the flashier stainless steel of some higher-end Garmin watches, which means it's light and shrugs off knocks and drops, making it a solid option for trail runners too. Garmin has added some fun new colors this time around, so you'll be easily visible while exploring woodland routes.
During our tests, the only real downside we found is that the Instinct 2's monochrome memory-in-pixel (MiP) display isn't great for maps. You can plot routes in the Garmin Connect app or import ones from third-party sources, but the watch itself will only be able to give you a vague impression of your bearing. If you want to explore new places, then the Fenix 7 or Epix would be a better choice, but otherwise, the Instinct 2 is easy to recommend.
Read our full Garmin Instinct 2 review
If you enjoy running as part of triathlon training, the Garmin Forerunner 255S Music a great watch for you. it's reasonably priced if you can't stretch to some of the more expensive entries in Garmin's stable. Its location-tracking and biometrics are extremely accurate thanks to the latest Garmin software and multi-band GPS, and it's packed with genuinely useful training tools to help you get more from your runs, bike rides, and swims.
The Body Battery and Heart Rate Variability functions allow you to more accurately tell if you're fully recovered, offering training suggestions based on how ready or how fatigued you might be. It measures how well you've recovered from the previous day's exertions, which helps you make every training run as effective as possible.
We were also particularly impressed by the full-color on-screen maps, which make navigation easy on such a display and the sheer degree of customization on offer. Building your own interval sessions around time or distance, for example, is surprisingly straightforward.
There are bigger, more powerful classier-looking running watch with a broader range of sports modes and better battery lives out there, but the Forerunner 255S Music balances that out with a more affordable price and is a superb training aid for the serious athlete.
Read our full Garmin Forerunner 255S Music review
The Coros Pace 2 is a superb mid-range running watch that's super lightweight but heavy on features. At just 29g, it's barely noticeable on the wrist but includes several features we'd expect to find in more expensive running watches, including an 'AI trainer' to help you manage your training load in preparation for events; interval, triathlon, and multi-sport modes; and compatibility with third-party sensors like chest-strap heart rate monitors and foot pods.
Positioning is excellent, with GPS supplemented by GLONASS and Beidou positioning (GALILEO support is coming in a future update). If you do happen to stray off the radar (in a tunnel, for example), the watch automatically calculates your cadence and stride length so you can keep monitoring your progress.
In our tests, our only complaint was that the screen was a little dim and could be tricky to read in daylight without a tap of the backlight button, which puts a small dent in its otherwise impressive battery life, but that's a small gripe. This is one of the best running watches around and will serve road runners well.
Read our full Coros Pace 2 review
If you take your running seriously and you're an iOS user, Apple Watch Ultra is probably already on your radar. The incredible new watch from Apple is suited for athletes and adventurers of all shapes and sizes, from runners to divers to mountaineers.
watchOS9's all-new running tracking features, like vertical oscillation and wrist-based running power, are paired with extremely accurate GPS and a long battery life eliminating the need for charge anxiety over long runs. If you're already heavily invested in the Apple economy with an Apple iPhone and a Fitness+ subscription, and you love running, an Ultra is a no-brainer.
It's got drawbacks, of course, one of which being its price. It's around twice as expensive as many other Apple Watches, and the battery life, while still being impressive for an Apple Watch, can't hold a candle to the likes of Garmin, Polar and Coros.
There's no denying it's one of the best all-around smartwatches on the planet right now, and one uniquely suited for runners. But if you're not already on Apple, or you don't have a large budget, there are other alternatives that will get you to the finish line just as well.
Read our full Apple Watch Ultra review
The Polar Pacer Pro shares a lot of DNA with the Polar Vantage V2 and, funnily enough, other Polar devices. It's a stripped-back, super-light, runner's running watch, with no time for smartwatch frippery. It's a terrific watch and very attractively priced, but it's missing a couple of things the premium models higher on this list are packing.
The most important inclusion is Polar's advanced suite of running metrics and suggested workouts. I love this watch as it provides some excellent training recommendations, a fitness test, and all the information I could want about my run including heart rate zones, burned calories broken down minute-by-minute, detailed maps of your routes, hills you've climbed, and power you've exerted. A fitness test was introduced in previous models which gives you numerical values for your VO2 max, maximal aerobic power, and maximal aerobic speed. Repeating the test at a later date will give you a measurable indication of how your fitness is improving over time.
The Pacer Pro is lighter than the Grit X, too, and may be one of the lightest watches on this list at 41g. It doesn't feel like a plastic toy either, as so many light watches do. It doesn't contain enough memory for music, and despite packing on-board GPS and trackback features, it doesn't display maps on its watch face, providing simple (in theory) directional arrows instead, which can be fiddly to use. However, it's a great watch for the price.
Read our full Polar Pacer Pro review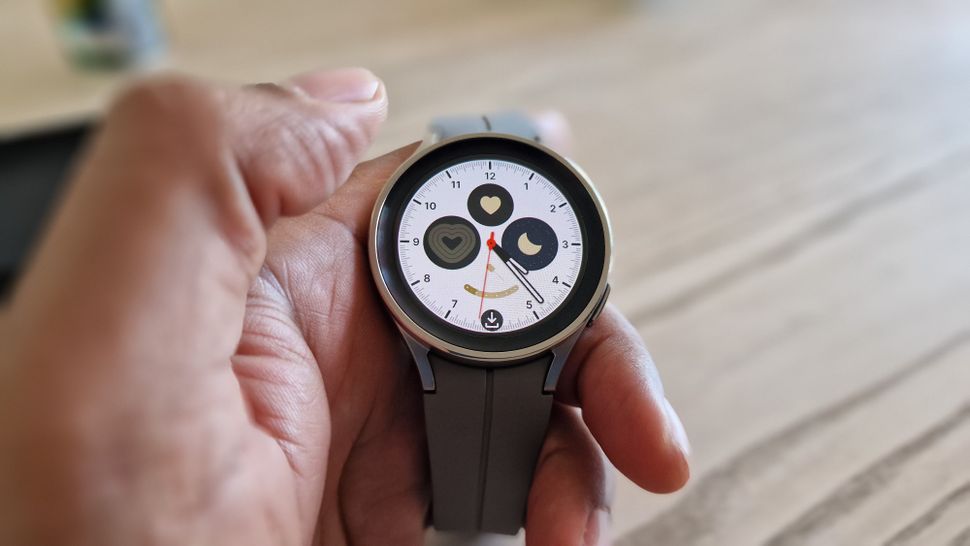 The Samsung Galaxy Watch 5 Pro is a very cool watch with loads of features perfect for runners, without a doubt the best true Wear OS watch for dedicated runners and Samsung users.
The Watch 5 Pro packs improved sleep tracking and a great body composition feature for general health, as well as an Exynos W920 dualcore 5nm chipset capable of advanced GPS tracking, turn-by-turn navigational direction, and Samsung's new Route Workout function. This allows you to plan your route and share it with friends, so you can run the same course together.
It's well-designed, with a friendly UX, a chunky raised bezel to protect the screen and IP68 waterproofing. 16GBs of RAM ensures you can pack plenty of music into it. However, it's a massive watch, big and bulky and heavier than many on this list, and it locks certain features away to anyone other than Samsung Health users, so it incentivizes you to use it with a Samsung phone. The battery also isn't really up to par, betraying its true nature as a high-powered smartwatch first and economic sports tool second.
However, if you're already a Samsung user and want a top lifestyle watch with loads of running applications, this is a terrific buy.
Read our full Samsung Galaxy Watch 5 Pro review
The Garmin Enduro 2 is a beast of a watch that boasts all of Garmin's usual features and some of the most impressive battery life we've ever seen on a watch. The old Enduro was missing topographical maps, which have since been added, making it hard to find a fault in the Enduro 2's makeup beyond its obvious size and price.
The Enduro 2 can go up to 65 days in smartwatch mode, and offers an enormous 140 hours of GPS battery life when you factor in solar power. And if you keep operations to the basic minimum, the Garmin Enduro 2 will keep going for anywhere up to a year.
In general, the Enduro series gives you pretty much everything you could want to track runs. It's a tank, the Christian Bale Batmobile of fitness watches. It provides advanced fitness tracking metrics and offers sleep monitoring too. Features include a barometric altimeter, a heart rate monitor, a pulse ox monitor, 24/7 fitness tracking and smartwatch features like notifications and payments.
Its price will be prohibitive for many, but if you're seeking a big watch that's a real battery powerhouse, the Enduro 2 is the one for you..
Read our full Garmin Enduro 2 review
How to choose the best running watch for you
When you're picking a running watch, one of the first things to consider is your current goal. Every runner can benefit from a dedicated GPS watch, but if you're aiming to complete your first 5K, your needs will be very different to a person aiming to set a new personal best in a marathon.
For new runners, a watch that will help you set up a simple training plan and give your runs some variety are useful tools. The Garmin Forerunner 55, for example, gives workout suggestions, so you don't get stuck in the same routine, even if you're not following a specific training plan. It also suggests how long you should rest and recover after each session, so you get the most out of your training.
At the other end of the spectrum, the Polar Grit X keeps tabs on your fuelling strategy for long-distance events and training sessions, letting you know when it's time to take on more carbs and water. It also works with services like TrainingPeaks, so you can download specialized plans to help you meet your next goal.
While you can use a smartwatch to track your runs, a dedicated running watch with physical buttons will always be an advantage. Not only does this allow you to control the watch without having to study the screen, but it also lets you navigate its menus, pause and start workouts while wearing gloves or with sweaty hands.
Good battery life is another important consideration. You don't want to be waiting for your watch to charge before heading out on a training session or, worse still, find that it goes flat part way through a run. Some people will only need an hour of GPS at a time, while at the more extreme end of the spectrum, others will need days.
Additional tools like music and contactless payments can also be a very useful addition, allowing you to keep yourself occupied with music or a podcast during your training and stop to pick up a bottle of water or quick snack if you aren't carrying supplies. These tools also make your running watch more practical for everyday wear, so you don't need to invest in a second smartwatch to use when you're not training.
We've factored in all these considerations when judging the watches above, so you don't have to search through specification sheets to make sure the device you're interested in checks all the right boxes.
How we test
Each time we test a running watch, we wear it for at least two weeks to ensure it gathers a full set of fitness data. Almost all modern running watches include sleep and recovery tracking, so it's essential to wear each one 24 hours a day to get the most accurate insights.
We test each watch on a pre-determined run and compare their heart rate data with figures from the best heart rate monitors and another control watch to see how they measure up. We've also put their different training tools to the test, making sure they're genuinely useful additions rather than gimmicks.
Each watch starts testing fully charged, and we record how quickly power is drained in typical use so we can compare it to the manufacturer's quoted figures. Our reviews will always tell you the features we had enabled and the type of workouts we tracked to get a good sense of battery life.