Google escapes harsh penalties in U.S. government antitrust settlements
The hammer kind of comes down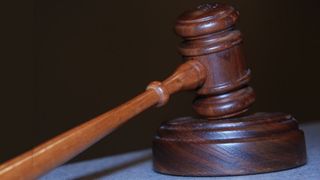 The U.S. Federal Trade Commission (FTC) issued its findings in a 19-month investigation into antitrust allegations against Google Thursday, stating that the search giant has agreed to change some of its business practices as well as license patents to remedy concerns that it's stunting competition.
The commission made the announcement during a press conference during which FTC Chairman John Leibowitz took to the podium and called the investigation exhaustive.
In two separate settlements, Google agreed to meet previous commitments made by Motorola (a company Google now owns) to offer standard essential patents on smartphones, tablets and laptops on fair, reasonable and non-discriminatory (FRAND) terms to competitors.
Google also agreed not to "scrape" competitor data and present it as its own in search results as well as agreeing not to penalize advertisers for simultaneously managing campaigns through Google AdWords and competing platforms.
Details
As part of the patent settlement, Google said it won't seek injunctions either in federal court or the U.S. International Trade Commission that block rivals from using standard essential patents that the FTC called critical to innovation and competition.
In a separate agreement, Google will remove restrictions on the use of AdWords that make it more difficult to manage ad campaigns across multiple platforms.
According to an FTC press release, some members of the commission were concerned that conditions set by Google in the use of its application programming interfaces (APIs) made it harder for advertisers to manage cross-platform campaigns.
Google will give websites the option to "opt out" of display on Google's vertical properties such as Google+, Google Local and Google Shopping, while still allowing those sites to appear in organic search results.
The Mountain View-based company will also halt the practice of "scraping" content from competing sites, such as Yelp reviews, and using it to bolster its own properties (Local, Shopping, etc.).
Safe search
Most significantly, the FTC decided it won't touch Google's search algorithms following a 5-0 vote to close the investigation into whether Google biased its search results to harm competition.
"Even though a lot of people would like us to bring a big search bias case, the facts aren't there for us to apply," Leibowitz said during the press conference.
Though evidence was found that Google "took aggressive actions to gain advantage over rival search providers," according to Beth Wilkinson, outside counsel to the FTC, in a press release, the evidence collected didn't mount up to required legal action.
Google's commitments, Leibowitz noted, are enforceable and legally binding.
Sign up to receive daily breaking news, reviews, opinion, analysis, deals and more from the world of tech.
Michelle was previously a news editor at TechRadar, leading consumer tech news and reviews. Michelle is now a Content Strategist at Facebook. A versatile, highly effective content writer and skilled editor with a keen eye for detail, Michelle is a collaborative problem solver and covered everything from smartwatches and microprocessors to VR and self-driving cars.