Apple is set to reveal its upcoming watchOS 10 Apple Watch operating system in June, and it's reportedly the biggest software upgrade to the smartwatch in years. It's set to come to all the best Apple Watch models currently supported, from Apple Watch Series 4 and up.
That's according to Bloomberg's Mark Gurman, whose newsletter and Twitter posts have sparked the latest rumors about the new operating system.
Gurman writes: "the watchOS update will tell you most of what you need to know about the Apple Watch in 2023. That's because hardware changes are expected to be minimal, so the operating system upgrade will be the focus."
In 2022, the Apple Watch saw two major new releases in addition to the Apple Watch Series 8. The Apple Watch SE 2 was the next iteration of the affordable alternative to the main Apple Watch line, and it was able to cut some corners in the construction (such as using older processors and having a nylon backing rather than stainless steel) to reduce the price, making it a great entry-level option.
On the other side, the premium Apple Watch Ultra was a super-sized, rugged adventure watch with the latest technology, incredibly accurate GPS modes and even a working dive computer.
Because last year was such a banner year for Apple Watch hardware, Gurman isn't expecting as big a leap forward in 2023. Instead, he believes the Apple Watch will see an "extensive upgrade" in the shape of watchOS 10, including a redesigned user interface.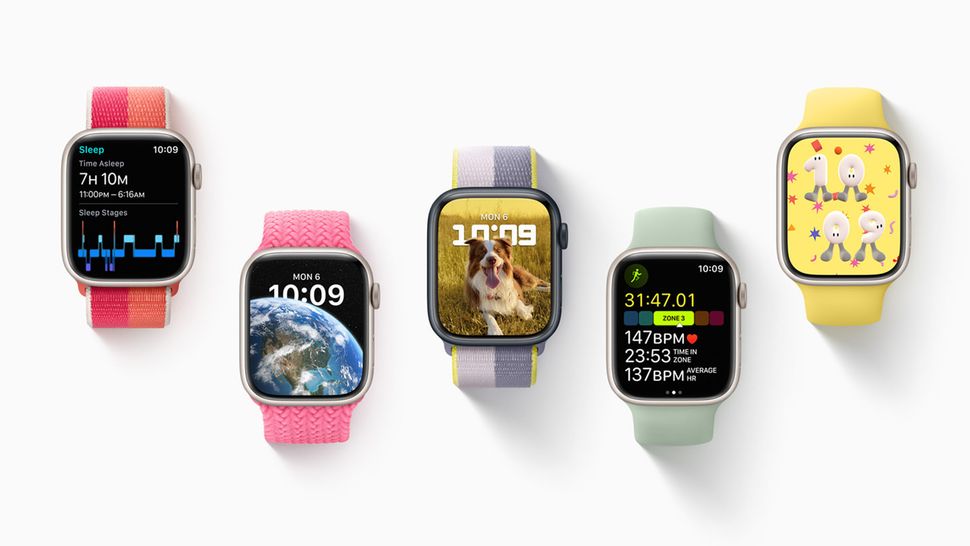 Change is on the way
The way you access your apps every day could be about to change. Last year's watchOS 9 upgrade introduced some key new running metrics in addition to new lunar calendar watch faces and other tweaks.
watchOS 10 is said to be much more substantial. What this actually means is still up in the air, but we're expecting a significant redesign of the Apple Watch operating system's navigation, giving your watch a bit of a facelift in addition to changing the way you access certain apps and features.
We'll know more for sure when Apple's annual WWDC conference rolls around, starting on Jun 5, 2023. Tim Cook is expected to reveal watchOS 10 details in his keynote speech – check out our guide to WWDC 2023 for more.