Is Tiger Woods playing this week and what TV channels shows golf in 2020?
All you need to know about the golf legend's 2020 schedule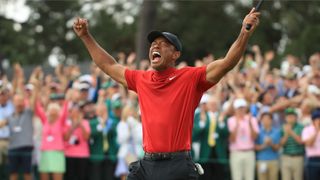 (Image credit: Andrew Redington/Getty Images)
The are golfers, great golfers, golf legends...and there's Tiger Woods. After staging arguably the most memorable career comeback in sporting history by winning The Masters in 2019 after several years in a personal and professional wilderness, Tiger is on the prowl once again as we look ahead to the 2020 Tour Championship, US Open and, ultimately, a return to Augusta. With so much to look forward to, it's only natural you'd want to know all about Tiger Woods' schedule, when Tiger is playing his next tournament, and what channel you can watch the golf on. Fortunately, we've got answers to all those question and more.
Already the most successful player in golf history, Tiger's story is far from finished as he's still chasing the final two pieces of his legacy: an elusive 83rd Tour victory, which would see him surpass childhood idol Sam Snead for all-time PGA career wins, and the three Majors needed to match Jack Nickalus' record of 18.
Watch Tiger Woods every time he plays
Read on for Tiger's likely schedule for the rest of 2020, but know that whenever Tiger Woods is playing, you can rest assured of being able to watch your home golf coverage wherever you are with the help of a good VPN.
There's even more reason to root for him now he's one of us mortals, too. The Tiger who ruthlessly bulldozed tournament records and racked up Majors like they were parking tickets in the Noughties was awe-inspiring, a force of nature, and arguably the most singularly dominant athlete in the history of sports. But an injury history longer than any par-5 means we're now witnessing Tiger 2.0 in action - and the officially human version is arguably more likeable.
However, his well-documented surgical history means that he's not a dead cert to play every week - though you'll certainly be able to watch Tiger this week by catching a Masters live stream. Most other weeks, more guidance can be needed - which is where we can help.
Here's all the latest Tiger Woods news and schedule details, including when Tiger plays his next tournament and what channel you can watch him on. Read on for all you need to know about Tiger and if he's playing this week - and we've also got an in-depth PGA Tour golf live stream guide for those who want to dive even deeper into their viewing options.
Tiger Woods schedule: when is Tiger playing again and what is his next tournament?
Since golf abruptly shut down back in March in the middle of the 2020 Players Championship, Tiger has only played the occasional tournament as he looks to fully recovery from the effects of four career back operations - the most recent of which was spinal fusion surgery - as well as another knee procedure in August last year.
But Tiger is confirmed to be defending his title at The Masters 2020 this week.
He's looked predictably rusty since returning in July, but also surprisingly sharp at times. However, after The Masters, there's no real reason for him to play again until the new year - unless he wants to.
A week after The Masters, you'd expect him to rest, and with only the biggest tournaments likely to pique his interest these days, that really leaves just the one event Tiger could participate in before January.
Tiger Woods may play in:
OHL Classic (December 3-6) at El Camaleon Golf Club (Mexico)
What channel is Tiger Woods on?
Well, that depends - on quite a lot, as it happens. Different tournaments have different broadcasting arrangements with different networks in different countries - for different rounds of the same event, in many cases! This means that Tiger's next tournament might be shown on multiple channels where you are and makes predicting the exact TV schedule difficult.
That said, there are some mainstays when it comes to watching golf - both on TV and online - in certain countries.
As golf flip-flops between coverage outlets so often, having an over-the-top streaming service instead of being tied to cable or pay TV can be handy, especially for people who are often on the move - with or without their clubs.
Here are our pro tips to help you watch golf online and catch Tiger Woods' next tournament wherever you are.
How to watch Tiger Woods play golf from anywhere
As you can see, there are plenty of easy ways to watch Tiger Woods play in his next tournament, both on TV and online. These options are a gimme when you're in your own country and can access all your favorite channels and services - but you may find yourself in a hazard if you expect these same home comforts in other parts of the world.
This is because of geo-blocking restrictions, which are essentially digital borders (or bunkers) of a sort. However, you should know is that anyone away from their home country can still tune into the action as usual with one of the best VPNs.
These services will allow you to get around any geo-blocking and and let you watch the same legal, high-quality golf live stream you would at home. Best of all, they only take a few minutes to set-up and are super-easy to use.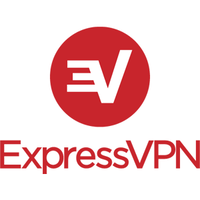 Get ExpressVPN FREE for 3-months with this amazing deal
Having thoroughly tested all of the most popular VPNs, our software experts currently rate ExpressVPN as the best of what's out there.
Most enticingly, ExpressVPN comes with a 30-day money back guarantee. This is the #1 rated best VPN in the world right now, with fantastic levels of security, speed and compatibility putting it at the top of the list.
It's easy to use, boasts strong privacy features, and is compatible with most major streaming devices, including the Amazon Fire TV Stick, Apple TV, Xbox and PlayStation.You can also use it with Android and iOS mobile devices, so to get that home broadcast and stay safer online, ExpressVPN is our recommended option.
You can try it out for a month for free or sign up for an annual plan and get 3 months absolutely FREE - so check out ExpressVPN today.
Tiger Woods scores and results: what tournaments has he played in 2020 so far?
Tiger has featured in just six golf events in 2020, including The Match: Championship for Charity fundraising pro-am alongside Phil Mickleson, Tom Brady, and Peyton Manning. When it comes to competitive action, he's only played the Northern Trust (T58, August) ,the 2020 PGA Championship (T37, August), Memorial (T40, July), Genesis Open (68, February), and Farmers Insurance Open (T9, January).
What are Tiger Woods' net worth and career earnings?
Even if you live in a detached 5-bed in Virginia Water and drive a Porsche, get ready to feel very, very poor.
Tiger Woods' estimated career earnings to date are thought to be in the region of $1.7 billion. It follows that his net worth is equally ludicrous, with most figures coming in around the $800 million mark - making him easily the world's richest golfer and one of the richest athletes in the world.
Tiger Woods age: How old is Tiger Woods this year?
Tiger Woods was born on December 30, 1975, making him 44-years-old right now and set to turn 45 just before the start of 2021. It makes him the same age as England's Ian 'The Postman' Poulter and American former Major champion Zach Johnson - though it's safe to say that having turned pro at just 20 in 1996 and won the US Amateur Championship in '94 before that, he's been in the spotlight far longer than anyone else on the Tour.
How many career PGA wins does Tiger Woods have - and how many Majors like The Masters has he won?
Tiger Woods is the most successful golfer of all-time, with a current total of 97 professional wins. This astonishing figure is comprised of 83 PGA Tour victories, where he shares the all-time lead with his boyhood idol, Sam Snead, and his 15 memorable Major victories.
Of these, he's won The Masters five-times (1997, 2001, 2002, 2005, 2019) and was the tournament's youngest ever winner at 21, as well as sharing the record for the lowest winning score on -18 with 2015 champion Jordan Speith.
The rest of his Major trophy cabinet is made up of four PGA Championships, three US Open titles, and four Open crowns.
What color is Tiger Woods known for wearing on Sunday - and why?
Tiger is famous for donning the color red when playing the final round of tournaments on Sundays - something you may remember from the first of many iconic 18th green fist pumps when he won his first Major, The Masters, back in 1997.
He's since revealed that he starting wearing red regularly during his college golf days, as his alma mater, Stanford University, is famous for its Cardinal Red identity. The habit stuck, it seems, with Woods subsequently saying he doesn't dare switch-up his Sunday best too dramatically - as his mother, Kultida, now firmly believes it's his 'power color'.

Get daily insight, inspiration and deals in your inbox
Get the hottest deals available in your inbox plus news, reviews, opinion, analysis and more from the TechRadar team.
James is a technology journalist with nearly 10 years experience and currently Sports and TV Streaming Editor at Future, where he works across TechRadar, T3 and Tom's Guide. He is here to help you find the best ways to watch sports, TV shows and movies online. Previously, he was News and Features Editor at Trusted Reviews, Editor of Lifehacker UK, and Senior Staff Writer at ITProPortal.