Kodak film division still profitable
Troubled company to sustain film business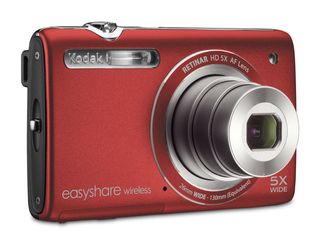 Kodak, which announced last week that it was filing for Chapter 11 Bankruptcy protection in the United States, has confirmed that its film division will survive as long as it remains profitable.
Speaking to the British Journal of Photography, a spokesperson for the business said "We have taken steps to sustain the business as it has declined, and we know that there are hundreds of passionate fans of film for the artistic and quality reasons they cite."
Profits
Several films, including a range of professional films, have been introduced or relaunched in the past three years, with the company claiming that there is still profitable demand for it.
Analogue photography has seen a resurgence in recent times, with firms such as Lomography, which produces cheap plastic film cameras, seeing increased popularity.
Silverprint, a UK distributor of film equipment, also speaking to the BJP said that it was worried that the "death" of Kodak had been misinterpreted by many as the final nail in the coffin for film and analogue photography, but disputed that fact, saying that sales of traditional film and paper had risen over the past 12 months.
Kodak filed for bankruptcy protection on 19th January after months of speculation that it would be doing so. It comes after years of falling profits for the company, which invented the digital camera but has focused its efforts on analogue photography and more recently, its printer division.
Sign up to receive daily breaking news, reviews, opinion, analysis, deals and more from the world of tech.
Amy has been writing about cameras, photography and associated tech since 2009. Amy was once part of the photography testing team for Future Publishing working across TechRadar, Digital Camera, PhotoPlus, N Photo and Photography Week. For her photography, she has won awards and has been exhibited. She often partakes in unusual projects - including one intense year where she used a different camera every single day. Amy is currently the Features Editor at Amateur Photographer magazine, and in her increasingly little spare time works across a number of high-profile publications including Wired, Stuff, Digital Camera World, Expert Reviews, and just a little off-tangent, PetsRadar.