Looking for a new cable or phone plan? Try Amazon
Your options are limited to Comcast for now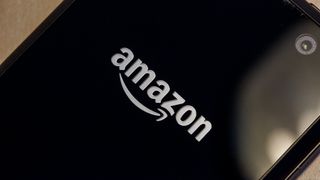 Between electronics, groceries, fashion and home essentials, there's not much you can't buy on Amazon. And adding to the list today, the etailer just launched its own Cable Store for internet, TV and phone packages.
This special Amazon section lets you sign up to an internet plan or an internet, TV and phone bundle in "three simple steps," which includes choosing a plan, completing an online credit check and scheduling an installation date.
However, while Amazon's Cable Store page looks set up to handle plans and bundles from a range of providers, only Comcast's Xfinity products are available right now.
There is a "featured providers" section, which would only make sense if Amazon plans on including other providers ... just not at the moment, it seems.
Amazon-tastic
If you go to the Cable Store today, you can sign up to a Xfinity internet, TV and phone plan or bundle without having to go through Comcast directly.
There are about 30 plans available, though only new customers can sign up, according to Comcast. Current customers who want to change their plans will be able to go through Amazon later this year.
While the plans are the same ones you'd get from Comcast, signing up via the Amazon culd net you a gift card and other exclusive promotions.
Amazon is also creating a dedicated customer service team to handle sales, billing, installation and technical issues, meaning you could end up having little to no interaction with Comcast if you wanted.
The Cable Store is an enticing option for customers, especially if customer service is a priority. Amazon says its goal is to answer customer calls within 60 seconds, meaning you won't be stuck on hold for hours.
If it adds more providers, Amazon may eliminate the need to ever have to interact with a cable company again, and that's not a bad thing.
Via Variety
Sign up to receive daily breaking news, reviews, opinion, analysis, deals and more from the world of tech.