Judge orders Oracle, Google to disclose paid bloggers and journalists
Who sold out during their legal skirmish?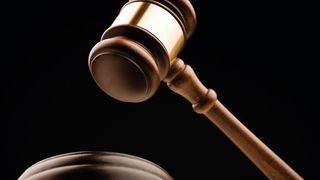 One last bit of fireworks are bursting in a Google-Oracle patent lawsuit that was, until now, seemingly decided and done with.
Both Google and Oracle have been ordered to disclose any financial relationships they made with bloggers, journalists and other writers – essentially, anyone either company paid to publicly discuss the case.
"Although proceedings in this matter are almost over, they are not fully over yet...the disclosure required by this order would be of use on appeal or on any remand to make clear whether any treatise, article, commentary or analysis on the issues posed by this case are possibly influenced by financial relationships to the parties or counsel," wrote U.S. District judge William Alsup his ruling Tuesday.
Google has said it plans to comply with the order; Oracle, however, sees this as a sort-of victory, albeit one that's likely pyrrhic, given how Oracle faired in all phases of the civil trial.
"Oracle has always disclosed all of its financial relationships in this matter, and it is time for Google to do the same," said Oracle's Deborah Hellinger in a statement.
"We read this order to also include indirect payments to entities who, in turn, made comments on behalf of Google."
Detailing the suit
The "copyright portion" of Oracle's suit, the first such portion put to a jury test over the use of Java within Android, ended in a hung jury.
Alsup ultimately ruled that Google's use of Java APIs constituted fair use - in other words, Google didn't violate Oracle's copyrights.
As for the trial's second phase, its "patent portion," the jury unanimously found that Google did not infringe two of Oracle's patents by shooting down six of Oracle's claims on U.S. Patent No. RE38,104 and two claims on U.S. Patent No. 6,061,520.
While Google was found to have copied nine lines of code from Oracle – within 15 million lines of code for the Android operating system – Oracle and Google agreed that the companies wouldn't exchange any money as a result.
Oracle still plans to appeal the results of the rulings to the Ninth Circuit Court of Appeals.
Determining disclosure
As for the new "disclosure portion" of the case, Oracle and Google have until August 17 to comply with Alsup's order.
However, a number of pundits and legal scholars are keeping a close eye on how this ruling pans out – mostly because Alsup's move is rather unprecedented.
"I can't say it's impossible that there are some constitutional issues here, but I'm struggling to figure out what they would be," said Paul Alan Levy, an attorney with the Public Citizen Litigation Group.
Additionally, issues surrounding just how wide a range of individuals Alsup's ruling might cover could turn up more names than intended once Google and Oracle submit their final lists – do legitimately independent journalists whose sites benefit from Google Adwords count?
Right now, however, the general tech world is buzzing at the thought of who might be on Google or Oracle's payroll – under the radar, of course.
Via The Verge, ReadWriteWeb, Ars Technica and Business Insider
Get daily insight, inspiration and deals in your inbox
Get the hottest deals available in your inbox plus news, reviews, opinion, analysis and more from the TechRadar team.