Get ready to hate AT&T even more starting August 1
One month before iPhone 6S, you get nickel and dimed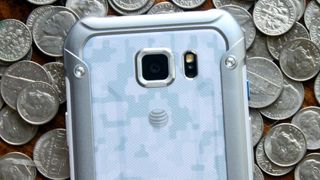 Upgrading your phone on the AT&T network is going to cost more at the top of next month due to another increase in activation fees.
Starting August 1, the US carrier plans to charge you a $45 fee whenever you upgrade your smartphone. That's a $5 increase from the $40 imposed over the last 13 months. Before June 2014, it was $35.
This steady increase in activation fees doesn't just apply to one- and two-year contracts, it also nickel and dimes Bring Your Own Device and ATT Next subscribers, too, reports Droid Life.
For the first time, BYOD and ATT Next customers can't escape activation fees. They're on the hook for a $15 fee beginning August 1, too.
Just in time for iPhone 6S
ATT Next was the carrier's way of offering phones for $0 down and small monthly payments, like $21.67 for the iPhone 6, paid for 30 months or until the phone was turned in for an upgrade after about a year's time.
Now, ATT will have to tweak its $0 down ATT Next marketing campaign, and rival Verizon will have to determine if it wants to follow the greedy path from $40 to $45 and for its similar Verizon Edge program. It did just that a year ago when ATT increased its fee from $35 to $40.
Take special notice, people: this all starts in August, which is one month before the iPhone 6S and iPhone 6S Plus are expected to be announced. ATT couldn't have slipped it into the late summer months any better.
Sign up to receive daily breaking news, reviews, opinion, analysis, deals and more from the world of tech.