The OnePlus 6 launch date is just weeks away, and with a huge number of leaks - and even official teasers from OnePlus itself - we already have a pretty good idea of what you can expect.
Many OnePlus 6 leaks point to an Android smartphone that combines faster speeds with a trendy all-screen (with notch) design, while remaining affordable next to other flagship devices.
Update: OnePlus has confirmed the OnePlus 6 launch date as May 16.
The OnePlus 6 will be replacing the OnePlus 5T (which is now off sale in the UK, Europe and US).
The 5T was already one of the more impressive phones of 2017, finally bringing the taller display that's fashionable among the big brands, as well as improvements to the camera. The OnePlus 6 promises to be even better.
We've got a lot of information about the new phone, so here's everything you need to know about the OnePlus 6.
In a rush? Check out our OnePlus 6 rumor round-up video below
Cut to the chase
What is it? The next numbered flagship from OnePlus
When is it out? Launch set for May 16
What will it cost? Similar price to the 5T, undercutting rival flagships
OnePlus 6 release date
Hottest leaks:
OnePlus 6 launch date: confirmed as May 16
OnePlus 6 release date: rumored to be May or June
The OnePlus 6 launch date has been confirmed as May 16 (May 17 in China and India), with an event being held in London, England to show off the handset.
TechRadar will be reporting live from the launch event to bring you all the latest on the new OnePlus flagship smartphone.
It's still unclear when the OnePlus 6 release date will be, but we will find out on May 16 at the launch.
OnePlus 6 price
Hottest leaks:
OnePlus 6 price: leaks suggests a price as high as $749
Expected to be more expensive than $499 (£449, AU$599) OnePlus 5T
It looks like the OnePlus 6 price will be the highest the firm has ever charged for a smartphone. Exactly how much it will cost is one of the things we don't know for certain about the new phone, but everything points to it being more expensive than last year's devices.
The latest price leaks point to a OnePlus 6 price tag between $520 (around £375, AU$690) for the 64GB model and $749 (around £530, AU$970) for the new (and confirmed) 256GB variant. It could go as far as £700 in reality when the UK prices are announced.
To put that into context, the $499 price tag of the 5T would have been around £320 when converted, but landed at £449 on UK shelves.
A small price increase wouldn't be a surprise considering the specs rumored for the OnePlus 6, and its competition in the market, but a jump quite this large will be hard for some fans to handle.
OnePlus 6 design and display
Hottest leaks:
CONFIRMED: screen notch, headphone jack, water resistant
Glass rear with dual cameras and fingerprint scanner
Bigger, 6.28-inch screen
It's official, the OnePlus 6 will have an iPhone X-style notch in its display, although it will be smaller than the one found on Apple's flagship smartphone.
The Chinese firm has also confirmed that the OnePlus 6 will feature the biggest screen it's ever put on a phone while not increasing the handset's overall size, resulting in a 90% screen-to-body ratio.
OnePlus CEO Pete Lau has also confirmed that the OnePlus 6 will have a glass design, which is a departure from the metal unibody featured on the 3, 3T, 5 and 5T.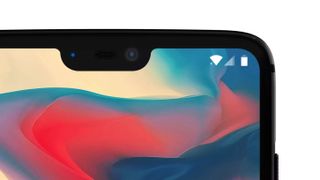 The official image (above) is similar to a leaked image (below) which shows the screen in full, though this leaked image seems to show the button on the right edge in a slightly different position, so it may not be accurate.
The screen looks big, and with the OnePlus 5T already boasting a 6.01-inch display, rumors that the OnePlus 6 screen will measure 6.28 inches are now even more believable.
Another image (see Tweet below), teased by OnePlus itself, shows the OnePlus 6 under a OnePlus 5T. It doesn't show much, but the alert slider isn't visible, meaning it's presumably either been moved to the right edge or ditched.
It also looks as though the back panel is less curvy than the 5T's, and the phone apparently comes in a 'refined form factor'.
More immersion in a refined form factor. Are you ready for the #OnePlus6? pic.twitter.com/2HR2YE5Jb6April 11, 2018
OnePlus co-founder Carl Pei has also confirmed that the firm's next device will retain a headphone jack - which will be music to many people's ears.
That said, OnePlus is also entering into the wireless headphone business, according to a Bluetooth database leak that seemingly confirms OnePlus Bullet Wireless headphones.
There's more good news too, as OnePlus has heavily hinted that the OnePlus 6 will be its first smartphone to be water resistant.
Don't you just hate it when you have to stop using your phone when it rains? So do we 😉 pic.twitter.com/QEnOdm3XtkApril 16, 2018
OnePlus CEO Pete Lau has also confirmed that the firm will roll out an update to the OnePlus 6 after its launch which will allow users to 'hide' the screen notch.
Confirmation of the headphone jack chimes with a leaked image from Evan Blass which shows the OnePlus 6 touting a similar style to the OnePlus 5T, it looks to have a textured back and a realigned camera module.
However, recent confirmation from OnePlus that the OnePlus 6 will have a glass body does throw this particular image leak into question.
A better look at the OnePlus 6 came courtesy of ITHome, who published a couple of snaps claiming to show the new handset in the flesh.
They could well be genuine too, as we know that the new OnePlus 6 will adopt a glass rear - something that's been missing from the firm's previous handsets. It wouldn't be the first time it's used glass on the rear of a device though, as the short-lived OnePlus X featured this finish.
While things didn't go all that well for the OnePlus X, the glass-metal body is on trend in 2018 and sees the OnePlus 6 follow in the footsteps of the iPhone 8, iPhone X, Samsung Galaxy S9 and Sony Xperia XZ2.
The leak also shows a vertically stacked rear dual-camera setup in the middle of the phone, with a fingerprint scanner below it.
Another image leak claiming to show the OnePlus 6 adds further weight to the previous images, with a similar looking handset.
We've also seen a leaked specs sheet, listing a 6.28-inch 2280 x 1080 display, with the phone said to be 7.5mm thick and 175g and leaked screenshots revealing a widescreen 19:9 aspect ratio.
Cases for the OnePlus 6 are already appearing online, even though the handset hasn't launched, and they're giving us another look at what the handset design might be.
A selection of Olixar cases appeared on MobileFun, seemingly confirming previous leaks that point towards a vertical camera stack and fingerprint scanner placed centrally on the back of the OnePlus 6.
Image 1 of 3
Image 2 of 3
Image 3 of 3
OnePlus 6 camera and battery
Hottest leaks:
A 20MP and 16MP dual-lens rear camera
A 20MP front-facing camera
A 3,450mAh battery
The OnePlus 6 is almost certain to pack dual rear cameras, and a leaked spec list reveals it might have a dual-lens f/1.7 camera on the back, with 20MP and 16MP sensors - the same as the OnePlus 5T.
However, the front-facing camera is listed as being a 20MP f/2.0 one, up from 16MP on the OnePlus 5T, which does raise our suspicions a little as this seems pretty high.
OnePlus has published an animation on its Twitter account mentioning that you'll be able to focus the cameras with the alert slider.
Slide to focus with the Alert Slider. #OnePlus6 pic.twitter.com/LbLbhlwjVhApril 5, 2018
More recently, OnePlus CEO Pete Lau shared a number of high-resolution camera samples from the OnePlus 6 on Chinese micro-blogging site Weibo.
Looking at the EXIF data for the shots it appears they were taken with the 16MP rear camera, and quality looks high - although it's worth noting all were taken in good light.
The real test for smartphone cameras these days is low-light and we're still in the dark on how the OnePlus 6 will perform when the sun goes down.
Image 1 of 4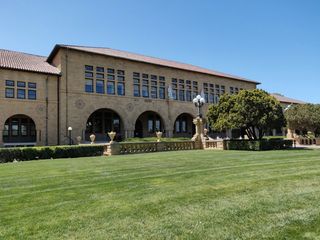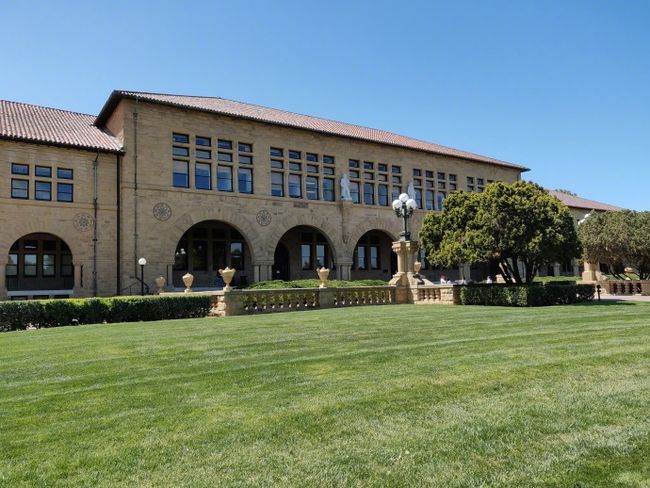 Image 2 of 4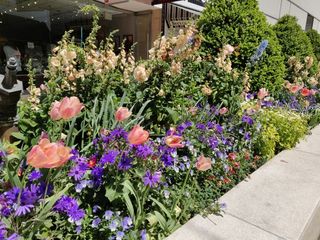 Image 3 of 4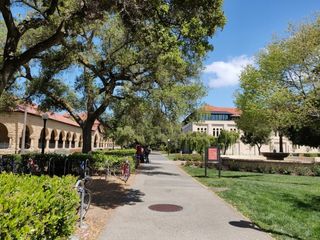 Image 4 of 4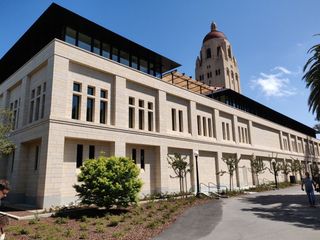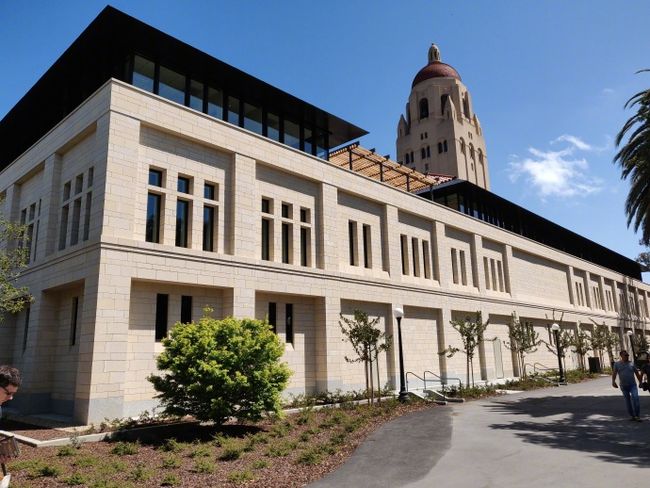 The same leaked spec list shows a 3,450mAh battery, which would be a slight increase on the 3,300mAh juice pack in the OnePlus 5T.
It's worth noting that most of these specs match the Oppo R15, which makes sense, since OnePlus flagships are often similar to Oppo ones, as the two companies are linked.
It currently looks unlikely that the OnePlus 6 will support wireless charging. The company confirmed that the OnePlus 5T didn't have it due to the tech not being a match for wired Dash Charge, and we doubt it will have advanced enough for OnePlus to reverse its decision for the OnePlus 6.
OnePlus 6 power and storage
Hottest leaks:
CONFIRMED: Snapdragon 845, 8GB of RAM, 256GB of storage
Could be a variant with less RAM and storage as well
There's no more guesswork required here. The OnePlus 6 will pack in a Snapdragon 845 chipset, 8GB of RAM and 256GB of storage, as confirmed by the CEO.
However, we expect a cheaper option to be available, likely with less RAM and storage, with a rumor pointing to a 6GB of RAM and 64GB of storage configuration, and Android 8.1 on board.
We've also seen another leak pointing to a Snapdragon 845 chipset, 6GB of RAM and 128GB of storage, along with Android 8.1 - which makes use confident we'll see at least two variants of the OnePlus 6.
OnePlus has also been teasing the power capabilities of its upcoming flagship, with a Twitter post video saying "the speed you need".
6et ready! pic.twitter.com/bmvI75xphmApril 2, 2018
More OnePlus 6 leaks and news
Early on we heard that the OnePlus 6 might have a fingerprint scanner built into the screen, but that's looking increasingly unlikely now with the only mainstream handset offering the tech being the extremely expensive Huawei Porsche Design Mate RS.
From the numerous leaks we've seen so far, it looks like the OnePlus 6 will have a rear mounted fingerprint scanner - although it may be smaller than the circular offering on the 5T.
Elsewhere we've heard that the phone might have a more advanced facial recognition system than the OnePlus 5T, possibly one that could rival Face ID on the iPhone X.
OnePlus has also teased gesture controls on the handset, posting a teasing clip on its Twitter feed.
Previous OnePlus smartphones have featured lock screen features, allowing you to quickly launch things such as the camera app or torch. The teaser could point towards some additional gestures being added on the OnePlus 6.
Speed up your experience with gestures. #OnePlus6 pic.twitter.com/xo2uS2hwTTApril 4, 2018
OnePlus 6 Avengers: Infinity War edition
Finally, we should note the superhero status of this phone. There's going to be a Marvel-themed OnePlus 6 Avengers: Infinity War edition, according to a Deadline report.
The special edition handset, said to be coming to the UK at the very least, has Hulk-sized specs with a Qualcomm Snapdragon 845 chipset, 8GB of RAM and 256GB of internal storage. It'll also likely get a superhero paint job for its movie tie-in.
The new Avengers: Infinity War movie is due to release on April 27 around the world, and is another hint at to when you may see the smartphone hit stores.
The LG G7 is surely in the works too.