Spotify was down: what happened, when the music app returned, and more
Please don't stop the music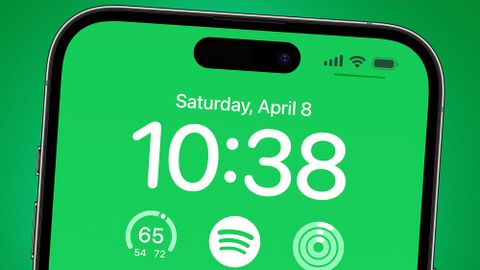 (Image: © Spotify)
If you've been having frustrating issues with Spotify today, you're not alone – the music streaming service suffered a major outage, but fortunately most of the issues appear to have been resolved.
The outage hit most of Spotify's major functions, including search, offline listening its browser-based web player. Users all over the world, including at TechRadar, also reported glitches that ranged from songs being skipped to broken connections with speakers like those from Sonos.
This led to a huge spike in reports at the website Down Detector, which peaked at around 5.40am PT / 12.40pm GMT. At their peak, the reports totaled around 20,000 in the US and just under 7,500 in the UK, which represents a significant outage.
Fortunately, most of Spotify's issues have now been resolved. While Spotify didn't respond to our request for comment on the cause of the issues, the official Spotify Status Twitter account recently stated that "all clear! Thanks for your patience".
This meant Spotify's issues lasted for around three hours in total, a pretty significant period for the world's most popular streaming service. That said, a few Spotify users are reporting on Twitter a few issues remain, including songs stopping halfway through playback.
If you're still experiencing Spotify problems, the streaming service suggests dropping a message on Twitter to its official SpotifyCares account for tech support.
Refresh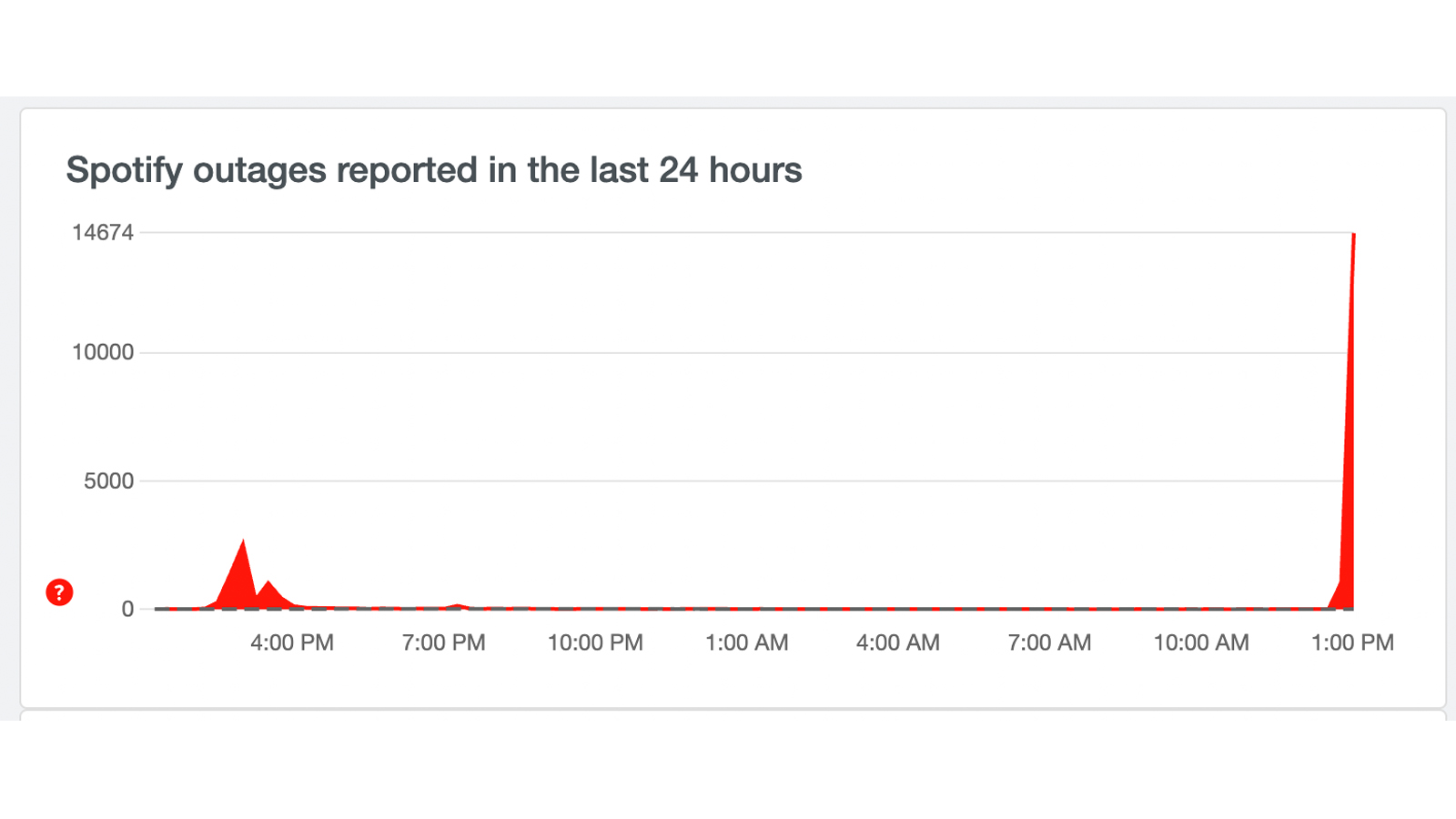 If you're finding it difficult to play music on Spotify or generally use its app, you're not alone – the website Down Detector is seeing a high number of reports from users from around the world that the streaming service isn't working.
These reports are continuing to spike around the world, suggesting this isn't a just an intermittent glitch. We'll update this liveblog with any official news as soon as we hear back from OpenAI.
Something's not quite right, and we're looking into it. Thanks for your reports!April 19, 2023
Spotify has now acknowledged that there's an issues with its streaming service, and that thousands of users weren't just mis-typing their favorite artist into its search.
Its official Spotify Status account says that "something's not quite right, and we're looking into it", but doesn't give a timescale or a potential reason for the outage.
We've dropped Spotify a line to find out more and will report back with any news. Until then, it's over to YouTube and finger-drumming...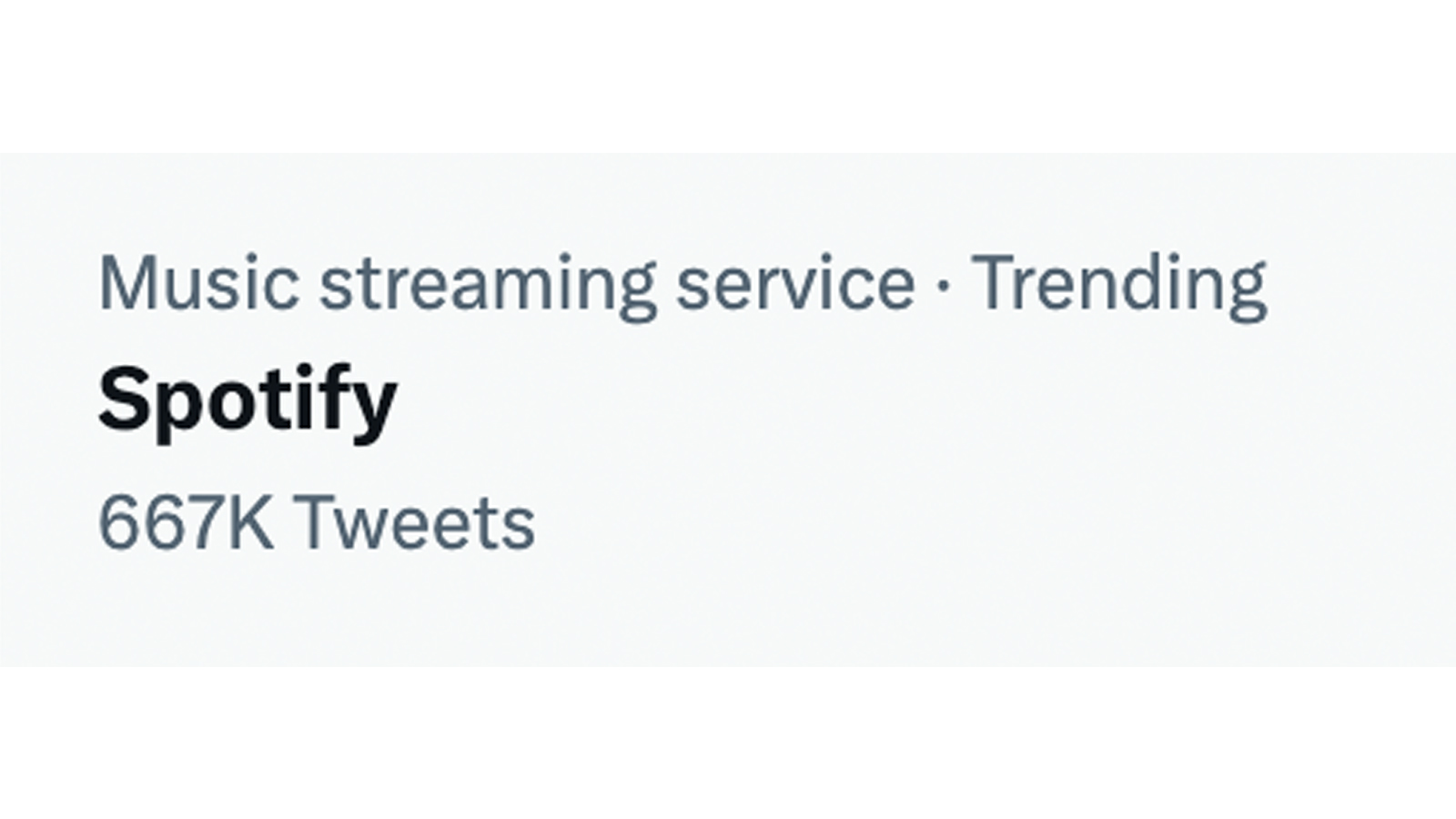 Spotify outage aren't too common, but the streaming service did have some similar issues back in January.
Fortunately, back then everything was back up and running in just over two hours – so if you're in the middle of a long journey, there's still hope that you'll get some tunes before you get to your destination.
Spotify Status hasn't yet sent out its standard "everything's much better now" Tweet, so it looks like the issues are still ongoing – as confirmed by the fact that Spotify is now trending on Twitter with 667,000 tweets and counting.
Everything's looking much better now! Give @SpotifyCares a shout if you still need help.April 19, 2023
Good news – Spotify seems to have fixed its outage in double-quick time, with the streaming app back and running for most people.
The official Spotify Status Twitter account just published the Tweet above and the Down Detector reports are now back to healthily low levels.
Some Twitter users are reporting residual issues like problems with downloading songs, so we'll be keeping an eye on this to see if there are any knock-on effects. But for most Spotify fans, it should be back business as usual (phew).
We've received some more reports and we're looking into them. Thanks for the heads-up!April 19, 2023
Oh dear, the Spotify issues still haven't been completely fixed, it seems. After previously reporting that all was well, the Spotify Status Twitter account (above) has just stated that "we've received some more reports and we're looking into them".
So what are these teething problems? Some Spotify users (including on the TechRadar team) are finding that some songs are being automatically skipped.
When attempting to play Spotify on our Sonos speakers, we also earlier received the message "Spotify is experiencing a full outage", and there is evidence on Twitter that others are continuing to have these issues.
Other problems reported on social media include some missing liked songs, offline downloads not working, and Spotify's web version being unresponsive. We haven't yet heard from Spotify yet about what's causing the problems, but will report back as soon as we do.
All clear! Thanks for your patience, you rock. Give @SpotifyCares a shout if you need anything.April 19, 2023
After three hours of intermittent issues, Spotify has now declared that everything is "all clear". That should mean the end of a slightly frustrating afternoon (or morning, depending on where you are in the world) for Spotify fans who've been hit by playback glitches and more.
The streaming service seems to be working okay for us now, but a few users are still reporting the odd problem, including songs stopping halfway through playback. If that's you, Spotify recommends dropping its official SpotifyCares Twitter account a line to see if it can turn a few digital screws and get it working smoothly again.
Sign up to receive daily breaking news, reviews, opinion, analysis, deals and more from the world of tech.
Thank you for signing up to TechRadar. You will receive a verification email shortly.
There was a problem. Please refresh the page and try again.