With the shadow of the Samsung Galaxy S9 looming large, we were crossing our fingers toes and everything else that it would mean a drop by retailers and networks in iPhone 8 prices. Lo and behold, our hoping seems to have done the trick. We've just seen a host of new iPhone 8 deals that make Apple's fantastic 2017 flagship a really tempting mobile phone choice again.
The iPhone 8 is waaaaaay more affordable than the eye-wateringly expensive iPhone X, and only more so with the latest O2 deals that have come to market. If you want one of the latest iPhones without paying silly money, then the iPhone 8 is the Apple handset to go for. And you can save yourself lots of money by using TechRadar's price comparison tool on this very page.
To make it even easier, we've picked out specific recommendations further down the page so you can easily locate the most attractive deals at different data points, networks and budgets.
See also: iPhone X deals | iPhone 8 Plus deals | iPhone 8 SIM free / Unlocked | Samsung Galaxy S8 deals | Best mobile phone deals
Save £10 on the upfront cost of any iPhone 8 deal at Mobiles.co.uk by using the voucher code 10OFF at the checkout!
Filter and compare all of the iPhone 8 deals available in the UK:

The best iPhone 8 deals you can buy in the UK today:
When the iPhone 8 hit the shelves, we were doing everything possible to prepare people that they were going to have to spend big to get the 2017 Apple iPhone. But as you'll see, you can already get this brilliant iPhone for less than £1000 over the two years and there are some fantastic deals to be snapped up...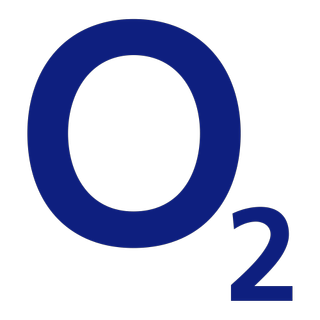 iPhone 8 64GB | £174.99 upfront (with 10OFF code) | Unlimited calls and texts | 3GB data | £27pm
Yes! It's back. O2's sub-£30 per month iPhone 8 tariff is back on the shelves at Mobiles.co.uk - and it's the cheapest iPhone deal on the market in the UK right now. The lowest price is reserved for the Space Grey colourway, but another £25 will bag you gold or silver instead. Utter bargain. Total cost over 24 months is £837.99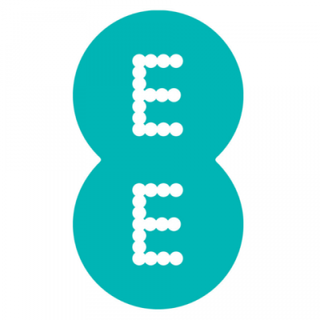 iPhone 8 64GB | £160 upfront (with 10OFF code) | 15GB data | Unlimited mins and texts | £38pm
If you want to jump on to the UK's fastest 4G network, we don't actually see much point in faffing around with lower data deals. It only costs a little bit more to escalate things massively up to this 15GB tariff, which is an extremely healthy amount of data to play with. We like that the monthlies are coming in under £40 and there's a tenner off the upfront fee with our exclusive code. Total cost over 24 months is £1072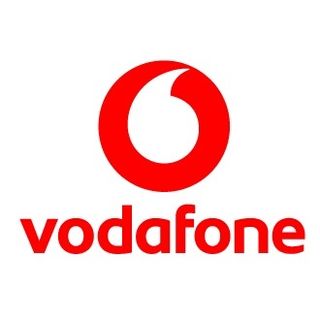 iPhone 8 64GB | FREE upfront | 16GB data | Unlimited calls and texts | £43pm
The iPhone 8 generally costs a fat wad of money upfront - but not with this deal, no sirree. In fact, you won't have to pay a penny when you sign up with this Affordable Mobiles tariff. From there it's £46 a month. And you get a healthy amount of data that you can use each month as well. Cracking value. Total cost over 24 months is £1032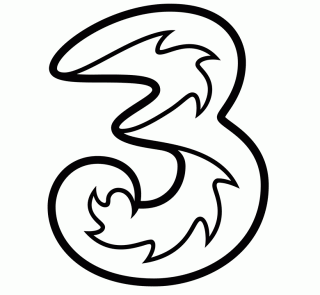 iPhone 8 64GB | FREE upfront | 30GB data | Unlimited calls and texts | £42pm
As is so often the case, Three comes up trumps on the iPhone 8 where mega data plans are involved. Forget lower data deals on the numerical network, because £42 a month and nothing to pay at the start is now pretty much the cheapest way to go anyway. 30GB will almost certainly cater for all your streaming and surfing needs each month. Total cost over 24 months is £1008
iPhone 8 deals: how much does the phone cost?
The SIM-free price of the new iPhone 8 is £699. That's £100 more than the iPhone 7 cost when it launched in the UK 12 months ago, so while this is not the iPhone X, nor is it what you'd call a cheap alternative. To get the phone on a 24 month contract you'll obviously have to pay a fair whack more than that, so depending on which tariff suits you best you may or may not be better off buying SIM free with a SIM only deal.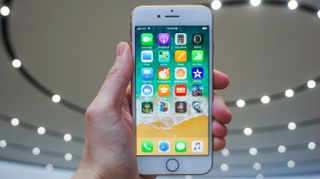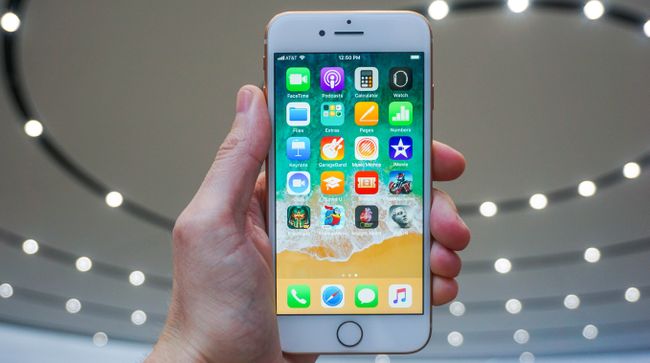 iPhone 8 review in brief
Obviously excellent, but not a giant leap forward
Screen size: 4.7-inches | Resolution: 750 x 1334 | Rear camera: 12MP | Weight: 148g | OS: iOS 11 | RAM: 2GB | Storage: 64GB/256GB | External storage: No | Battery: 1821mAh
Better screen than iPhone 7
New gold colour is handsome
It's expensive
Same old design
Don't expect a revolution with the iPhone 8. It's essentially a tweaked iPhone 7 with a few enhancements and one or two upgrades. For that reason we wouldn't particularly recommend this phone to anyone with an iPhone 7 - but for those with older phones this could make a timely upgrade if the price of the iPhone X makes you want to weep.
Read TechRadar's full iPhone 8 review
Now let's break down the best iPhone 8 deals by network...

Best iPhone 8 deals on EE this month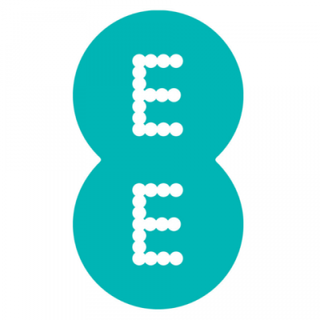 iPhone 8 64GB | £60 upfront (with 10OFF code) | 1GB data | Unlimited mins and texts | £39pm
This is the cheapest way you can get the iPhone 8 on EE at the moment. So if you like the idea of the UK's fastest 4G network but don't tend to stray from the Wi-Fi too much, this 1GB tariff could be the ideal fit. Total cost over 24 months is £996
iPhone 8 64GB | £160 upfront (with 10OFF code) | 15GB data | Unlimited mins and texts | £38pm
If you want to jump on to the UK's fastest 4G network, we don't actually see much point in faffing around with lower data deals. It only costs a little bit more to escalate things massively up to this 15GB tariff, which is an extremely healthy amount of data to play with. We like that the monthlies are coming in under £40 and there's a tenner off the upfront fee with our exclusive code. Total cost over 24 months is £1072
iPhone 8 64GB | FREE upfront | 25GB data | Unlimited mins and texts | £53pm
Crying shame this...Mobiles has just added a crisp five pound note per month to this deal. But this is an iPhone 8 deal worth considering if need to eek even more data out for streaming and downloading. As a bonus, you don't have to pay a single penny upfront. Total cost over 24 months is £1272
Best iPhone 8 deals on O2 this month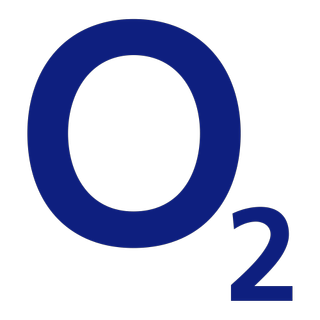 iPhone 8 64GB | £174.99 upfront (with 10OFF code) | Unlimited calls and texts | 3GB data | £27pm
Yes! It's back. O2's sub-£30 per month iPhone 8 tariff is back on the shelves at Mobiles.co.uk - and it's the cheapest iPhone deal on the market in the UK right now. The lowest price is reserved for the Space Grey colourway, but another £25 will bag you gold or silver instead. Utter bargain. Total cost over 24 months is £837.99
iPhone 8 64GB | £150 upfront (with 10OFF code) | 12GB data | Unlimited minutes and texts | £32 per month
To many people, this will feel like even better value than our exclusive discount on O2 above. That's because you get quadruple the data for an extra fiver a month. The upfront cost is still heady, but O2 is really the leading light on the iPhone 8 at the moment. Total cost over 24 months is £918
iPhone 8 64GB | £135 upfront (with 10OFF code) | 20GB data | Unlimited minutes and texts | £35 per month
This is probably one of the best value iPhone 8 deals on the market at the moment. You get stacks more data than the cheapest tariffs out there but for not much more over the two years. Lovely stuff. Total cost over 24 months is £975
Best iPhone 8 deals on Vodafone this month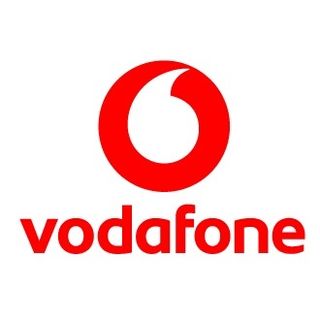 iPhone 8 64GB | £80 upfront with 10OFF code) | 1GB data | Unlimited calls and texts | £37pm
This is currently the cheapest way to get the iPhone 8 on Vodafone, but that doesn't mean it's the best value. You only get 1GB of data for your money, which doesn't last long if you're on Spotify or Google Maps away from the Wi-Fi a lot. Total cost over 24 months is £968
iPhone 8 64GB | FREE upfront | 16GB data | Unlimited calls and texts | £43pm
The iPhone 8 generally costs a fat wad of money upfront - but not with this deal, no sirree. In fact, you won't have to pay a penny when you sign up with this Affordable Mobiles tariff. From there it's £46 a month. And you get a healthy amount of data that you can use each month as well. Cracking value. Total cost over 24 months is £1032
iPhone 8 256GB | £177.99 upfront | 16GB data | Unlimited calls and texts | £43pm
The iPhone 8 starts with 64GB instead of the the 32GB of the iPhone 7, but that's still not going to be enough room for the tunes, snaps and videos some people will want to store on their phone. This Vodafone deal is one of the cheapest ways you can currently get the model with more memory. And you don't even have to scrimp on data. Total cost over 24 months is £1209.99
Best iPhone 8 deals on Three this month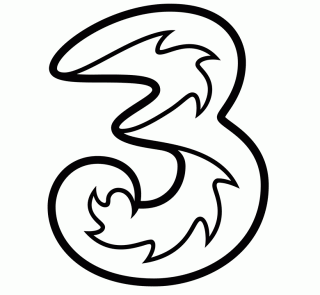 iPhone 8 64GB | FREE upfront | 30GB data | Unlimited calls and texts | £42pm
As is so often the case, Three comes up trumps on the iPhone 8 where mega data plans are involved. Forget lower data deals on the numerical network, because £42 a month and nothing to pay at the start is now pretty much the cheapest way to go anyway. 30GB will almost certainly cater for all your streaming and surfing needs each month. Total cost over 24 months is £1008
iPhone 8 256GB | £81.99 upfront | 30GB data | Unlimited calls and texts | £56pm
This is for people who mean serious business; for those who really want to have their cake and eat it. A Three tariff that provides a massive 30GB of data per month, for Apple's MASSIVE 256GB iPhone 8. It's obviously a lot of cash, so do ensure that you really need all this data and memory. Total cost over 24 months is £1425.99