How to watch the MTV VMAs full show video replay
You can rewatch the entire MTV VMAs broadcast online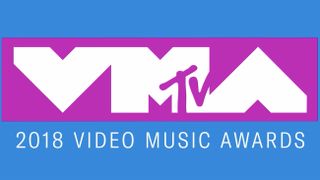 Update: You can relive the full 2018 MTV VMAs show online now that the official website has a replay from start to finish. We've updated our how to today.
Watching the MTV VMAs online takes a few steps, and MTV once again didn't put it front and center on its site, instead directing everyone to a behind-the-scenes video stream. That's not what you want.
With the right link (below), you were able to live stream the Video Music Awards 2018 from start to finish – from from the Backstreet Boys at the top of Radio City Music Hall to Aerosmith and Post Malone closing things out.
Warning: in order to watch JLo and other big performers in full, you will need to have a cable or satellite provider username and password to log. Alternatively, you could watch VMAs online when it's on repeat (and MTV has it on repeat – often) by subscribing to an video streaming service, including YouTube TV, DirecTV Now, or Sling TV. All of these streaming options, of course cost money, but watching is a lot cheaper than a monthly cable bill.
Finally there's a way to get quicker online video recaps for free, highlighting the top on-stage performances and award portions. That may be the way to go if you want on-demand video.
Here's our beef with the annual MTV VMAs presentation: every year, MTV seems to throw up a live stream on its website that simply shows you behind-the-scenes and crowd reactions to the top performances.
Who wants to see pixelated crowd audience reactions when Cardi B, Ariana Grande, and Nicki Minaj are performing on stage unseen? Only by going to MTV Live where we able to see the full MTV VMAs and their performances.
Watching it on an iPhone or Android phone
The best way to watch the MTV VMas online through a phone is to do it from an app. Whether you have an iPhone or Android phone, point it to the official MTV app.
That's where you'll be able to livestream the 2018 awards. But, again, you'll need your cable credentials handy, or subscribe to YouTube TV or Sling TV.
Just ignore the behind-the-scenes MTV likes to distract you with. According to Twitter, there are many confused watchers seeking the full MTV VMAs.
We'll continue to update this page to point you in the direction of the full MTV VMA 2018 video replay when it goes online. Stay tuned.
Sign up to receive daily breaking news, reviews, opinion, analysis, deals and more from the world of tech.