Google Pixel Buds Pro get a great free audio upgrade that shows up AirPods Pro 2
A new equalizer makes it easy to tune the sound to your liking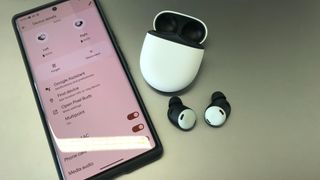 (Image credit: TechRadar)
Google has released a new update for the Pixel Buds Pro that adds a significant new feature: five-band equalizer adjustment. After installing the update, you'll be able to tweak the balance of the sound easily, or you'll be able to choose from six presets provided by Google (via NotebookCheck).
To update, you'll need the Pixel Buds app (which is only on Android), and as long as the app is up to date, you'll be able to jump to the latest firmware, which is 3.14. The new update also promises to fix various bugs, but the addition of the new equalizer feature is the really interesting change.
In our Pixel Buds Pro review, we said that tracks were often "not as impactful, grippy or weighty through the bass registers" as they should be for the price – and while we haven't tested this update yet to see the difference it can make, it gives Pixel Buds Pro owners the option to boost the bass to compensate.
The changes you make to the EQ in the app will be saved by the Pixel Buds Pro, so the new sound will apply even when you switch to using them with a tablet or laptop instead.
If you've been thinking about whether to buy a pair of Pixel Buds Pro if they come up among this year's Black Friday earbuds deals (which we think they probably will), this upgrade might help sway you.
---
Analysis: adding an EQ should be more common
What's interesting about this update is that very few of the best wireless earbuds that don't launch with an EQ option go on to add one. The big and obvious example is AirPods: there's never been any EQ adjustment feature for any model of them, stretching all the way back to their launch in 2016.
This gives the Pixel Buds Pro an advantage over the new AirPods Pro 2 – the overall sound quality of the latter is better, but if you wanted to be able to scale back their meaty bass to suit your preferences, you're straight out of luck.
The likes of the Sony WF-1000XM4 and Bose QuietComfort Earbuds have offered EQ adjustments for ages, so the Pixel Buds Pro have (partly) caught up with them – both of those earbuds offer a lot more adjustment beyond just the EQ, though.
Some headphones audio engineers will naturally hate the idea that their carefully tuned sound should come with the ability for people to mess with the balance, but just as the best TVs give people enough settings options to indulge any weird preference they may have, I think it's good for earbuds to let bass enthusiasts gorge themselves silly, or to let audiobooks lovers focus hard on mid-range vocal tones if that's where their loyalties lie.
Sign up to receive daily breaking news, reviews, opinion, analysis, deals and more from the world of tech.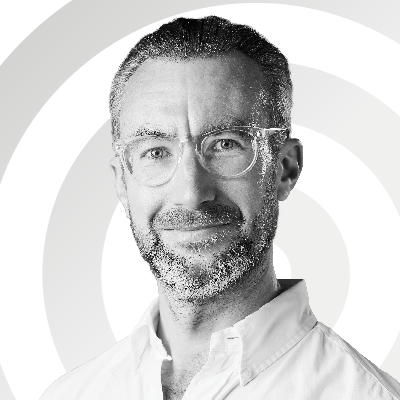 Managing Editor, Entertainment
Matt is TechRadar's Managing Editor for Entertainment, meaning he's in charge of persuading our team of writers and reviewers to watch the latest TV shows and movies on gorgeous TVs and listen to fantastic speakers and headphones. It's a tough task, as you can imagine. Matt has over a decade of experience in tech publishing, and previously ran the TV & audio coverage for our colleagues at T3.com, and before that he edited T3 magazine. During his career, he's also contributed to places as varied as Creative Bloq, PC Gamer, PetsRadar, MacLife, and Edge. TV and movie nerdism is his speciality, and he goes to the cinema three times a week. He's always happy to explain the virtues of Dolby Vision over a drink, but he might need to use props, like he's explaining the offside rule.