Future Androids could be findable even powered off, just like iPhones
Find my Galaxy or Pixel even after entropy has kicked in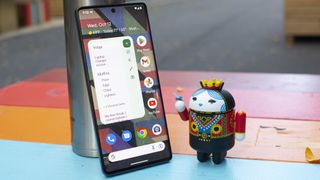 (Image credit: Future / Philip Berne)
Future Android phones running Android 14 and later could work together to make devices easier to find, even when the devices are turned off. Current iPhone 14 and older iPhones dating back to the iPhone 11 can already perform the same function, but Google is baking the feature into an upcoming Android upgrade and hoping for wider support from phone makers.
There are a number of ways a phone can remain findable even when the device is technically powered off. Google's model, according to tipsters who leaked the news to 91Mobiles, will keep sending power to the phone's Bluetooth module after you've shut down. The Bluetooth feature can broadcast a variety of data to nearby devices, including location data and personal identifiers.
All modern iPhones and some of the best Android phones also have ultra wideband radio (UWB) for location. This is the tech Apple uses in its AirTags, and it works wonderfully. Google is rumored to be working on a UWB locator tag as well, perhaps to launch with its next Pixel phones.
Samsung includes UWB in the Galaxy S23 Plus and S23 Ultra, but not the base model Galaxy S23. Samsung tags are inexplicably pricier than Apple's AirTags and the battery doesn't last as long, but you need to use UWB locators that are compatible with the phone you own, so that's your only option if you have a nicer Galaxy.
Finding a way to find a phone
Google could presumably also use the UWB feature for location even when the phone is turned off, as it is designed to draw minimal power for battery-enabled tags. The 91Mobiles leak suggests that Google will brand this feature Pixel Power-Off Finder, which is quite a mouthful. Whatever it's called, it will be nice to have this working.
The best way for phones to be discoverable using Bluetooth is when devices can talk to each other, which is why Google is encouraging phone makers to adopt a power-off Bluetooth module in upcoming devices. The code for this leak was apparently spotted in an early build of Android 14 that is being sent to manufacturers for future development. It's therefore not clear if any current devices on the market can support this feature, including Google's own Pixel 7 family.
Both Apple and Samsung offer extended warranty plans (at least in the US) that include accidental theft and loss protection. For the iPhone, at least, you need to make sure the Find My iPhone feature has been turned on, or else your lost iPhone will not qualify for a claim.
The fine print for Samsung's similar warranty doesn't seem to have any such requirement, though that will likely change if Samsung and other manufacturers adopt Google's new power-off plan.
Sign up to receive daily breaking news, reviews, opinion, analysis, deals and more from the world of tech.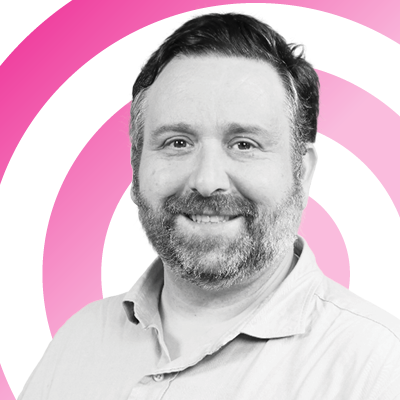 Phil Berne is a preeminent voice in consumer electronics reviews, having reviewed his first device (the Sony D-EJ01 Discman) more than 20 years ago for eTown.com. He has been writing about phones and mobile technology, since before the iPhone, for a variety of sites including PCMag, infoSync, PhoneScoop, and Slashgear. He holds an M.A. in Cultural Theory from Carnegie Mellon University.
Phil was the internal reviewer for Samsung Mobile, writing opinions and review predictions about top secret new devices months before launch. He left in 2017. He worked at an Apple Store near Boston, MA, at the height of iPod popularity. He has been a High School English teacher at Title I schools, and is a certified Lifeguard. His passion is smartphones and wearables, and he is sure that the next big thing will be phones we wear on our faces.