Cómo usar la función Focus the iOS 15 para trabajar y vivir mejor
Las notificaciones son la clave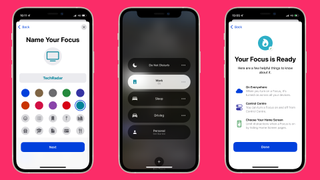 (Image credit: Apple)
iOS 15 ya está disponible para cualquier usuario de iPhone 6S o superior. Está lleno de pequeñas y grandes mejoras, pero una de las mejores es Focus, la última propuesta de Apple por rediseñar las notificaciones.
Con Focus puedes 'tunear' las notificaciones según tu estado, de trabajo, de ocio, de localización o lo que sea. Focus también cambia la pantalla de inicio del iPhone y del iPad. También lo hará en tu Mac, una vez que tengas macOS 12 Monterey.
Aquí te enseñamos a cómo utilizarlo.
Qué pasa cuando usas Focus
Focus es como un planificador personal que puede regular los contactos que pueden o no pueden interrumpirte en determinados momentos del día, al tiempo que adapta tu pantalla de inicio a las tareas que tienes entre manos en esos momentos o lugares.
Puedes crear tantos perfiles de Focus como quieras, que pueden activarse cuando estés en un lugar determinado o cuando comience un evento en tu calendario, o cuando inicies una aplicación especfícca
Por defecto tienes los siguientes perfiles Focus en iOS 15:
No molestar
Conducción de coche
Dormir
Trabajo
Personal
Puedes personalizar cada una de estos estados para que se adapten a tu horario, pero no están todas activadas por defecto. Puedes dejarlas desactivadas o eliminarlas si así lo quieres.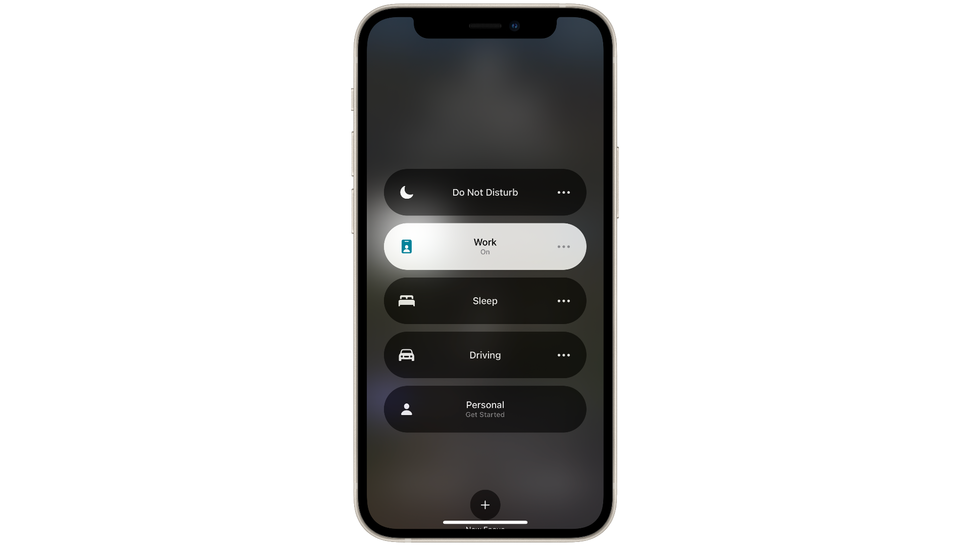 Cuando activas uno de los perfiles, puede afectar a tu iPhone de uno o varios de estos modos, dependiendo de la configuración:
Cambios en la pantalla de inicio
Notificaciones silenciadas
Algunas aplicaciones te avisan, mientras que otras permanecen en silencio
Notifica a los demás de tu estado en la app de Mensajes y no realizará notificaciones de los mensajes entrantes.
También puedes crear tu propio perfil desde cero. Estos perfiles propios te pueden ayudar aún más en tu flujo de trabajo o incluso días específicos.
Cómo crear tu propio Focus
Ve a Ajustes > Focus > Añadir. Así accederás a una pantalla en la que puedes elegir un perfil de Enfoque preestablecido o crear uno nuevo.
Escoge Personalizado, y nombra tu modo Focus. Por ejemplo, nosotros hemos hecho uno llamado "Cámara". También puedes asignar a tu Focus un icono o color determinado para diferenciarlo de otros perfiles.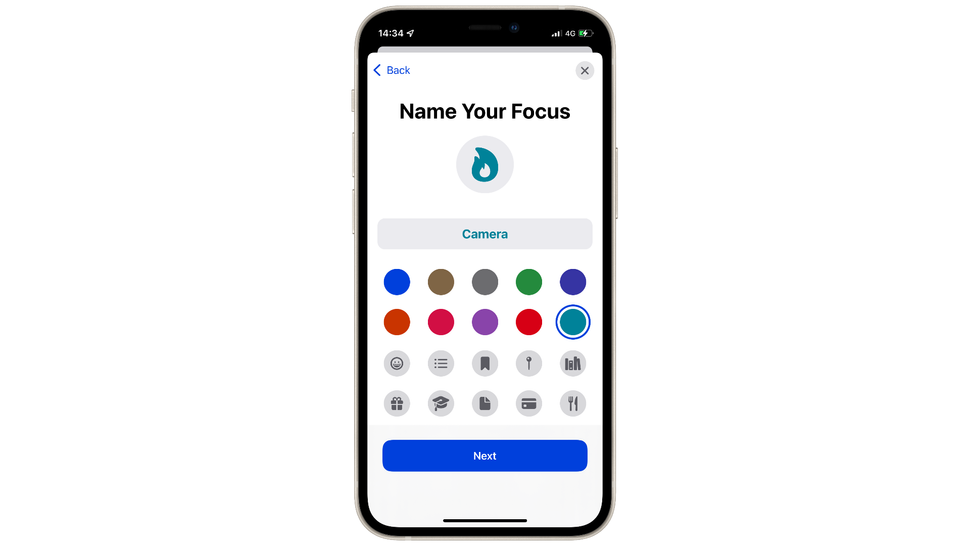 También puedes permitir que el sistema muestre notificaciones de una o más personas en ese modo Focus.
Esto también puede aplicarse a las aplicaciones, para que muestren las notificaciones de forma independiente.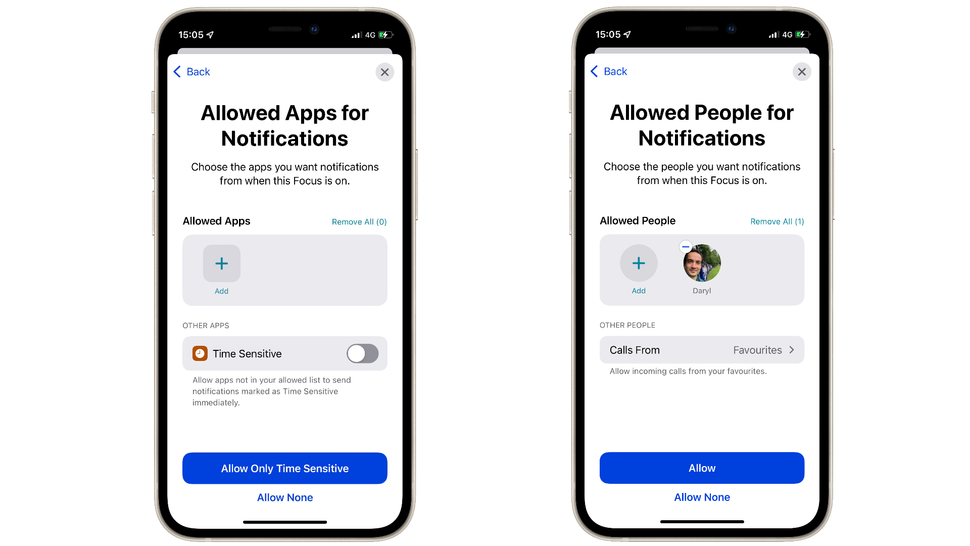 Una vez que hayas seleccionado tus aplicaciones y personas favoritas, puedes personalizarlo aún más.
Por ejemplo, Shortcuts está integrado en Focus, así que puedes asignar ciertos comandos o automatizaciones a un perfil de Focus. Para este perfil de "Cámara", hemos establecido que el Focus que se active cuando se inicie la aplicación de la cámara. También que cambie las apps en la pantalla de inicio.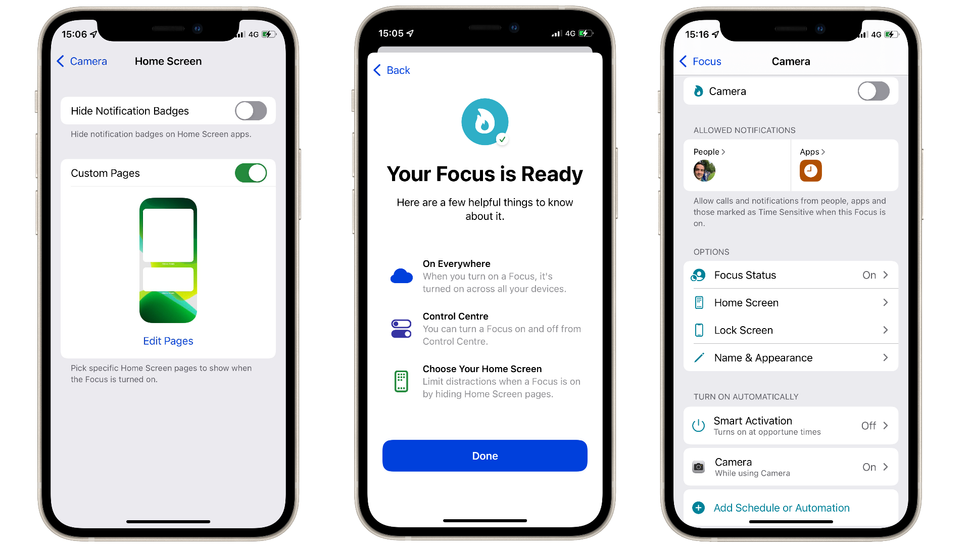 El Modo Focus puede transformar la forma en que usas tu iPhone o iPad en función de tu flujo de trabajo. Por ejemplo: un jueves por la mañana te puede mostrar una pantalla de inicio que te recuerde que debes concentrarte en una tarea determinada.
Cualquier cambio en tus perfiles de Focus se aplica también al resto de tus dispositivos Apple y lo hará a tu Mac una vez que instales macOS 12 Monterey.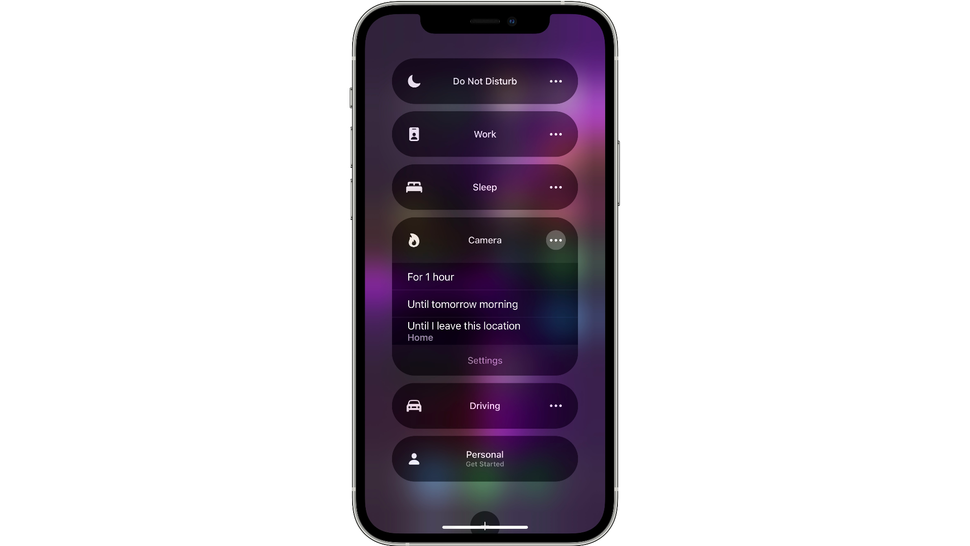 Get daily insight, inspiration and deals in your inbox
Get the hottest deals available in your inbox plus news, reviews, opinion, analysis and more from the TechRadar team.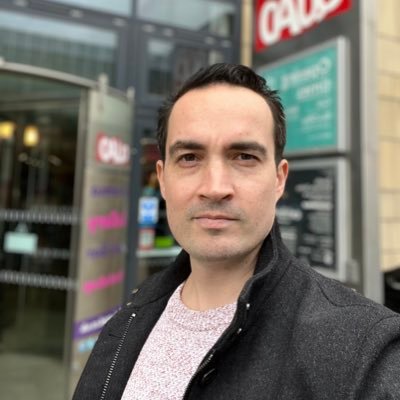 Software & Downloads Writer
Daryl had been freelancing for 3 years before joining TechRadar, now reporting on everything software-related. In his spare time he's written a book, 'The Making of Tomb Raider', alongside podcasting and usually found playing games old and new on his PC and MacBook Pro. If you have a story about an updated app, one that's about to launch, or just anything Software-related, drop him a line.