10 gadget stocking stuffers gifts that are under $100
Finding the best gadgets under $100 is hard. We're here to help.
10 gadget stocking stuffers
Gifts come in all shapes and sizes, and some of the best tech presents for 2017 conveniently fit into a stocking, or at least costs less than $100. Good things come in small, inexpensive packages, too.
Sure, big gifts are always exciting, but they're also expensive and usually not what you can offer a friend, coworker, or relative who is not in your immediate family. That's a real dilemma.
That why we have outlined 10 of the most exciting stocking stuffers you may have overlooked, but are scrambling to find before the holidays.
Here are the best gift ideas for under $100.
Amazon Echo Dot
The Amazon Echo Dot ties your emerging smart home together better than red ribbon ties together presents. This mini Alexa speaker is just $29.99 right now on Amazon, and it has the smarts to play music, control lights and answer questions. It's the smart, affordable gift that that just right for so many people on your shopping list this year.
Fitbit Charge HR
The Fitbit Charge HR is still going strong in 2017 and it's mainly because of the price: this is one of the few top-performing activity trackers for under $100. It goes beyond basic step counting and traditional calories burned metrics thanks to the heart rate monitor, as the HR name suggests. It also analyzes sleep and sets a silent alarm that vibrates for a peaceful wake up.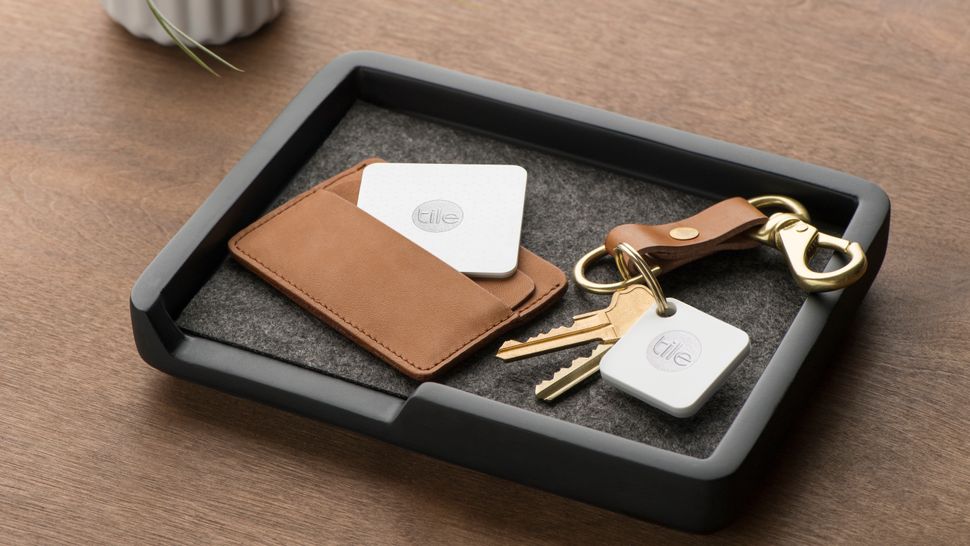 Tile Mate & Slim Combo Pack
Finding the Tile Mate & Slim Combo Pack in your stocking means a new year of finding precious items you always lose all of the time. Keys, wallets, purses and backpack benefit the most from this tiny Bluetooth tracker. It can attach to a key chain, slip into a bag or stick to the back of an iPad or TV remote. This four-pack gives you your best value at $69.99.
Soda Stream Genesis
Soft drinks are expensive and unhealthy, so a good alternative for a 2018 New Year's resolution is the SodaStream Genesis Home Sparkling Water Soda Maker. At just $49.99, this gift conveniently puts the creation of carbonated drinks in your hands. Just choose your level of carbonation and flavor and you can go from tap water to sparkling water instantly. Your hardest decision will be choosing whether the black or silver design blends in your kitchen.
Fujifilm Instax Mini 9
Instant cameras are all the rage right now and the Fujifilm Instax Mini 9 is the best and most convenient out there at $59.95. It has all of the great features of the Mini 8 plus the added bonus of a selfie mirror and fun new colors. Whether you go with Flamingo Pink, Ice Blue, Lime Green, Cobalt Blue, or Smokey White you are going to hit big with this popular gadget gift that's almost like an instant Instagram camera.
Nokia Body+ Wi-Fi Scale
Goodbye Withings Scale, hello Nokia Body+ Wi-Fi Scale. Nokia has rebranded the popular smart scale, but it remains one of the best ways to track and lose weight. It can monitor weight, body fat, water percentage, and even muscle and bone mass. It automatically syncs to an app so you can track your weight loss over time, and it helps you set a calorie budget to reach your weight goals. This high-tech scale can even give you the daily weather forecast.
Oral B Pro 5000 electric toothbrush
The Oral B Pro 5000 is the Bluetooth, app-connected toothbrush that lets you properly manage your mouth in between dentist visits. This electric toothbrush tracks your brushing habits right on your phone while also giving you oral care tips and the weather. Maybe the best part is the pressure sensor that tells you when you're pressing too hard against your enamel. It can be the tooth saver your life has been missing.
Amazon Fire TV Stick 4K
The Amazon Fire TV Stick now comes in 4K, allowing you to put Amazon Video tv shows and movies as well as thousands of apps on your big-screen TV with the added benefit of the maximum available resolution. That means Amazon and Netflix video in Ultra HD and HDR, and the bonus here is that the remote lets Alexa find programs for you to watch, all with the direction of your voice.
iTunes Gift Card
You (or someone you're gifting to) is probably going to spend money on an iTunes in 2018. Music, movies, apps, games and books cost money, and there's nothing better than remembering you have a gift card balance attached to your Apple account. Sometimes, you can even get iTunes Gift cards at a discount, letting you spend less and give more. How many times does that happen during the holidays?
Amazon Dash Wand
This is the lightsaber of Amazon Prime members everywhere. It scans barcodes to reorder products around your kitchen and house, and queues them up in your Amazon basket. You can also tell the built-in Alexa system what you want or ask it questions. It's one of the cheapest ways to get Alexa in your hand, and Amazon currently has a promotion essentially making it free.