Boost Mobile is giving free 5G to all users, but you'll have to pony up for top speeds
Full access to Telstra's 5G network... but is it any better than 4G?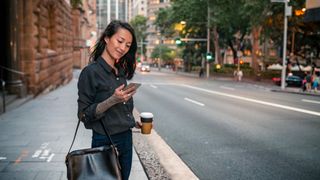 (Image credit: Getty Images)
5G speeds are coming to Boost Mobile, with customers of the Aussie telco set to get 5G network access by early April this year. While 5G will automatically be available across all plans, only those paying for Boost Mobile's most expensive recharge will receive uncapped speed.
That means you'll need to opt for a AU$70 recharge with a 28-day expiry period to take advantage of 5G's theoretically faster download speeds; all of Boost Mobile's other prepaid plans will come with capped speeds, which range between 150Mbps and 250Mbps.
To put that into perspective, we tested Telstra's 4G coverage from our Sydney CBD office using Speedtest, and managed to crack a download speed of 46.8Mbps on Telstra's direct network. In Sydney's Inner West, one TechRadar staffer managed 128Mbps download (via Mate's Telstra 4G) and another got a massive 152Mbps (via Telstra 4G direct).
So what does this tell us? It suggests that the top speeds achievable through Telstra's 4G network are not too far away from that lower 150Mbps cap that Boost is going to apply, particularly when being accessed from outside highly congested areas such as a city's CBD. We've been unable to test 5G speeds in similar circumstances.
Boost Mobiles cheapest plan with capped 5G download speeds will cost you AU$20 for a 28-day recharge, though you'll only get 5GB to play with. If you want more data, a AU$30 recharge can get you 45GB, or you could consider signing up to a 12-month plan for better value in the long term.
See the table below for a full breakdown on Boost's 5G speed caps:
Swipe to scroll horizontally
| Recharge price | Expiry period | Maximum download speed |
| --- | --- | --- |
| AU$5–AU$15 | 7 days | 150Mbps |
| AU$20–AU$40 | 28 days | 150Mbps |
| AU$50 | 28 days | 250Mbps |
| AU$70 | 28 days | Uncapped |
| AU$100 | 6 months | 150Mbps |
| AU$150–AU$300 | 12 months | 150Mbps |
So exactly how fast is 150Mbps? Well, it's faster than what the best NBN 50 plans can offer, which top out at 50Mbps download speed. It's even quicker than NBN 100, which has an average download of 93Mbps. By this comparison, Boost Mobile's offer should be plenty fast enough for mobile users, but there's one big caveat to consider.
5G network speeds are vulnerable to external factors, which means that while the speed caps are at least 150Mbps, the real-world speeds receive may be much slower. Outside factors that may impact 5G speed include your distance from the tower, congestion on the network and the availability of 5G in your area.
Boost Mobile uses Telstra's full mobile network, and according to Telstra, its 5G coverage now reaches 80% of Aussies. Boost Mobile's coverage map shows that 5G is currently available in almost all capital cities in Australia, with Darwin being the only exclusion. Outside the capitals, 5G is also available in regional centres across the country.
Boost isn't the first mobile virtual network operator (MVNO) to offer Telstra's 5G on its plans, but it will be the first to offer it in its entirety. That means that Boost Mobile customers get the same 5G treatment as they would if they were with Telstra directly, while those on Telstra 5G services via Belong, Mate and Woolworths Mobile only use 'parts' of the network.
Sign up to receive daily breaking news, reviews, opinion, analysis, deals and more from the world of tech.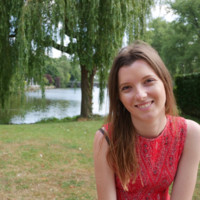 Jasmine Gearie is an ecommerce editor at TechRadar Australia, with a primary focus on helping readers cut through the jargon to find the best mobile and internet plans for their needs. She crunches the numbers to maintain dedicated guides to the latest phones, NBN and broadband plans of all types, and covers the important telco industry news. She also hunts down tech deals on laptops, phones, gaming consoles and more, so readers know where to buy the products they want for the cheapest prices.