The best Christmas movies: 11 festive classics to watch this yuletide
Features
Contributions from
last updated
The best Christmas movies you can watch over the holiday season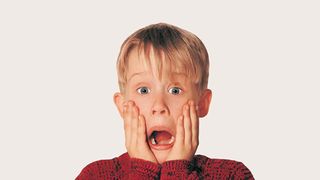 (Image credit: 20th Century Fox)
If there's one question that guarantees a strong answer, it's what are the best Christmas movies? The historical or religious context of the holiday notwithstanding, while Christmas is usually about sitting in front of the TV with the people in your life and eating your weight in buffet food, it's really about what you watch on the day itself.
Unsurprisingly, there are lots of bad Christmas movies – you won't find Last Christmas on this list, we can tell you that much – but naturally, there are also a handful of bona fide classics worth catching every year, too.
Below, we've rounded up 11 of our festive favorites. From obvious picks to a few left-field choices you might not have seen in years, these are the best Christmas movies to add to your watchlist this holiday season.
Elf (2003)
It had to be here, didn't it? Will Ferrell is delightful as Buddy in Elf, a human raised by (you guessed it) elves who travels from the North Pole to New York in an effort to reunite with his biological father (played here by Godfather alumni James Caan). It comes from director Jon Favreau, who would go on to direct Iron Man and the live-action adaptations of The Jungle Book and The Lion King, so this isn't your usual throwaway Christmas comedy. Both silly and moving, Elf is the kind of Christmas movie that everyone in the family can enjoy.
The Muppets Christmas Carol (1992)
Is there any famous story that can't be improved by The Muppets? This one remains the undisputed peak of the Muppets canon, an adaptation of the Charles Dickens classic with Michael Caine sincerely giving it his all as Scrooge. Most of the other characters, meanwhile, are Muppets. What's not to love? An essential watch during the holiday period, it captures the spirit of its source material while blending in the much-loved brand of Muppets humor with ease.
Die Hard (1988)
Every year, in the run-up to Christmas, people continue to ask the very easy-to-answer question: is Die Hard a Christmas movie? The answer, obviously, is yes. Bruce Willis stars as John McClane, a New York cop who travels to Los Angeles to spend Christmas with the family he's separated from. While visiting his wife's Christmas party in the Nakatomi Plaza, a group of terrorists take the building under siege, and it's up to hard man John to save everybody. A definitive action classic, Die Hard sits alongside Lethal Weapon as one of the best holiday-set action movies ever made.
Bad Santa (2003)
Billy Bob Thornton isn't your ordinary Santa. In fact, the guy he plays here is a total scumbag in pretty much every sense of the word – which is what makes him so hilarious when dealing with impressionable children! Things start to change (slightly), though, when he meets a troubled kid who could do with a role model. Crass and not for the easily offended, Bad Santa is the perfect Christmas movie for people who hate Christmas movies.
Home Alone (1990)
The film that made Macaulay Culkin a star, Home Alone is one of the most fun and inventive Christmas movies ever made. When the McCallister family accidentally leaves him at home for the Christmas holidays, Kevin (Culkin) thinks all his wishes have come true. Though he initially loves the absence of his annoying family, that joy is short-lived – a pair of burglars called the Wet Bandits have designs on robbing his home, and Kevin must get creative and booby trap the place in order to keep them out.
If you like this one, then make sure you check out the sequel, it's just as good and they're both on Disney Plus.
White Christmas (1954)
Starring the legendary entertainer Bing Crosby, you'd be forgiven for thinking that his classic song, White Christmas, was made for this film. In fact, that song was released 12 years earlier, showing just how much of a lasting impact it has enjoyed since its release in 1942.
Built around the songs of Irving Berlin, Crosby and Danny Kaye as two WWII veterans who have reinvented themselves as a successful singing duo and are living the high life in New York. By chance, the pair find themselves asked to perform in a Christmas show in rural Vermont, and, after accepting, they discover that the show is in a hotel now owned by their much-loved former army commander, a hotel on the verge of bankruptcy. Summoning all their festive power, the pair vow to keep the wolf from the door and save their old commander.
A wonderful musical comedy for the whole family, White Christmas is the very definition of a festive classic.
Klaus (2019)
A newer entry on this list (particularly compared to the films listed above and below it), Klaus is an animated English-language Christmas adventure from Spanish director Sergio Pablos. Produced by Netflix, this one tells an alternative origin story of Santa Claus by following the journey of a postman in a remote island town who befriends a reclusive toymaker (the titular Klaus). It's funny, and beautifully animated, and became the first Netflix animation to be nominated for an Academy Award (it eventually lost out to Toy Story 4). Klaus has earned its status as a modern Christmas classic, and deserves to be enjoyed by viewers young and old.
Check out our list of other Netflix Christmas movies to watch, too.
It's a Wonderful Life (1946)
An undisputed bonafide classic and perhaps one of the greatest films of all time, Frank Capra's It's a Wonderful Life is perhaps the most beloved Christmas movie of the lot.
James Stewart plays a depressed businessman who wishes he'd never been born at all. An angel hears his wish and decides to show him what life would be like for his family and friends if he'd never existed at all. At once terribly sad and tremendously heartwarming, It's a Wonderful Life is truly timeless and impossible to dislike.
The Nightmare Before Christmas (1993)
While it's a movie that is claimed by both Halloween and Christmas, the 1993 stop-motion classic is so good that it's no wonder both holidays want it for themselves.
Produced and created by Tim Burton, the movie tells the story of Jack Skellington, who is the King of Halloween Town, but one day stumbles upon Christmas Town and is so taken with the place that he schemes to take over the holiday, with terrifying consequences.
Stylish, full of great songs from Burton's frequent collaborator Danny Elfman and tenderly put-together, this is a bit scary for the youngest amongst us but remains an absolute festive classic.
Dr. Seuss' How the Grinch Stole Christmas (2000)
The stories of Dr Seuss hold a special place in the hearts of many generations, and this adaptation of How the Grinch Stole Christmas is a spot-on take on this classic material.
As the titular Grinch, Jim Carrey gives one of his most memorable performances under an enormous amount of makeup (and in a huge furry green costume). Though the Grinch spends his time trying to make the citizens of Whoville miserable, a young girl (a young and pre Pretty Reckless Taylor Momsen) attempts to befriend this monster to melt his frozen heart. A fantastic and family-friendly Christmas movie.
Jingle All The Way (1996)
Given a critical kicking when it came out, but tremendous fun, Jingle All The Way focuses on the rampant commercialism of Christmas in a lot of ways, but it's also an Arnie comedy film from the mid-'90s that's loads of fun.
Arnie plays a dad who's trying to acquire a toy called Turbo-Man for his son, played by future Anakin Skywalker Jake Lloyd. The late, great Phil Hartman co-stars as the annoying neighbor trying to hit on Arnie's wife (played by Rita Wilson). It's not a masterpiece, but it has just the right amount of silliness for a Christmas movie.
Sign up for Black Friday email alerts!
Get the hottest deals available in your inbox plus news, reviews, opinion, analysis and more from the TechRadar team.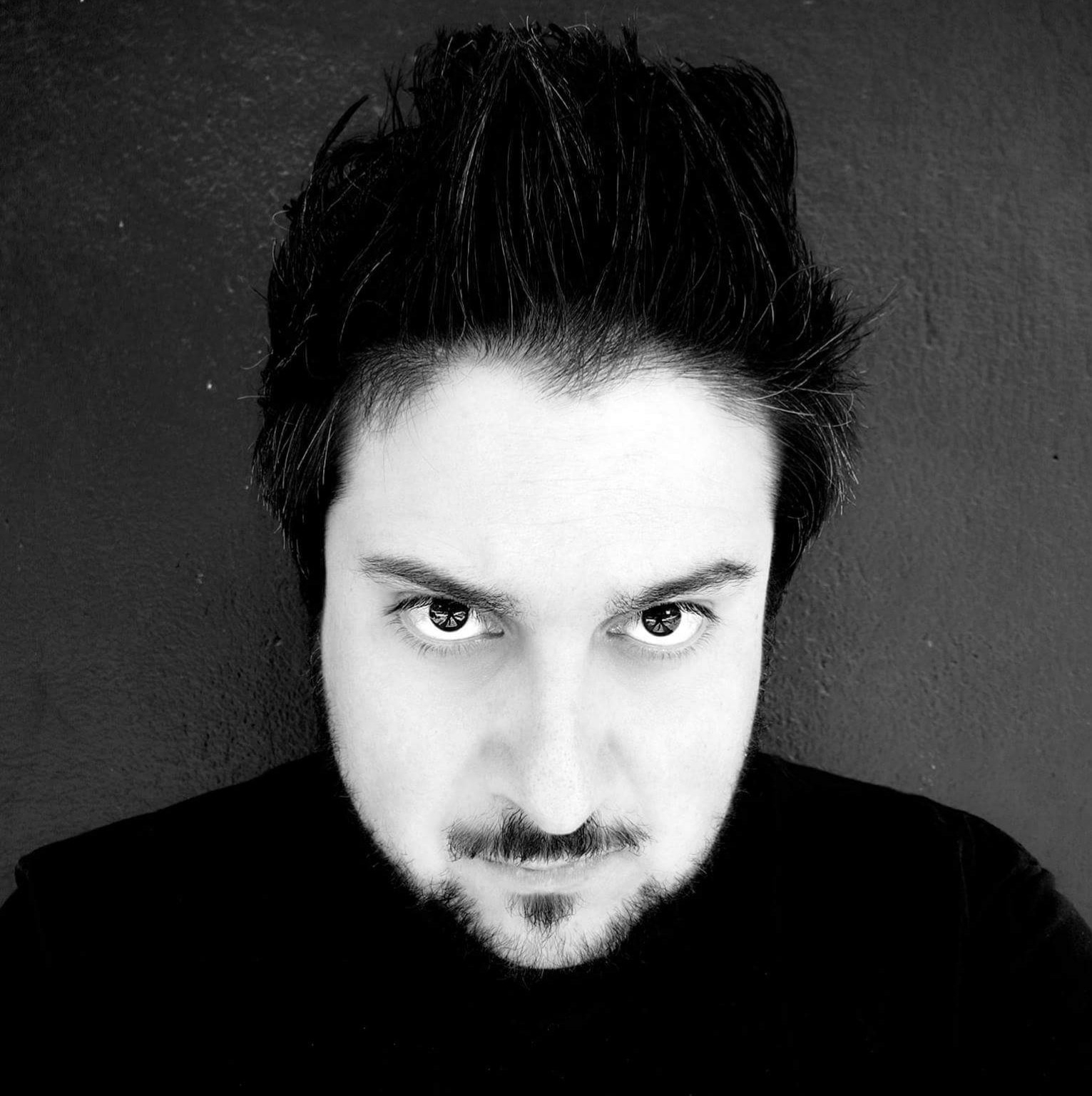 Senior Journalist, Phones and Entertainment
Stephen primarily covers phones and entertainment for TechRadar's Australian team, and has written professionally across the categories of tech, film, television and gaming in both print and online for over a decade. He's obsessed with smartphones, televisions, consoles and gaming PCs, and has a deep-seated desire to consume all forms of media at the highest quality possible.
He's also likely to talk a person's ear off at the mere mention of Android, cats, retro sneaker releases, travelling and physical media, such as vinyl and boutique Blu-ray releases. Right now, he's most excited about QD-OLED technology, The Batman and Hellblade 2: Senua's Saga.