iPhone 'Other' storage: what is it and how you can delete it
From what the iPhone 'Other' storage function actually is to what it holds and how to clear it, here's everything you need to know to free up space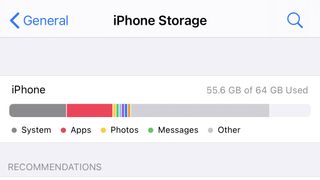 (Image credit: Apple)
The iPhone 'Other' storage feature remains somewhat of a mystery that's driven many of us crazy at one time or another. After all, there's nothing worse than going to download a new app and finding out that your storage is full - especially when a huge chunk of it is listed as 'Other'. What exactly does that mean, anyway?
If you have the best iPhone, especially a later model like the iPhone 13, then you're likely blessed with more storage than you've ever had before, and yet, without the option to add a microSD card, it can still feel like it's not quite enough to store all those photos, videos and apps.
And while most of what we store on our iPhone's is easily visible, the iPhone 'Other' storage category can really leave you scratching your head as to what exactly it contains! If you download and stream a lot of music and video, then this is likely the culprit because although they're classified as 'Media' in the storage system, they contain caches which are categorised as 'Other'.
The good news is, figuring out how to clear the iPhone 'Other' storage folder is one of our favorite iPhone tips and tricks and it's easer to do than you might think. In this piece, we walk you through the options available to you to clear the myriad of leftover files and caches. Let's dive in...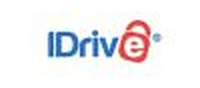 How to check your iPhone's storage
On your device, open your Settings menu and head into "General", and then iPhone Storage.
The color coded bar will show how your available storage is divvied up, with "Other" appearing as a gray color. It may take a few seconds to calculate the full rundown, so just give it a bit of time.
Our example below has a lot of "Other" storage, but that could be down to running the iOS 14 beta. Apple does say that "Other" storage will fluctuate, so don't panic if it changes from day to day.
What is "Other" storage?
What is iPhone 'Other' storage we heard you ask? Well, as you'd imagine, "Other" is a way of grouping together a huge number of files that don't fit into any other category.
It could be downloaded Netflix videos, caches from your web browser of choice, or simply a huge amount of messages with attachments.
How to shrink "Other" storage
Option 1: Clear Old Messages
The first step to clear the iPhone 'Other' storage folder is via settings. Head into the "Messages" category and scroll to "Message History". Your iPhone is set to keep messages forever, but this can soon lead to running out of space.
You can swap it to 1 year or 30 days, which will clear anything beyond those parameters.
Option 2: Clear Browser Caches
Safari caches can be pretty dense with data, and that comes at the expense of storage. From Settings, head to "Safari" and then "Clear History and Website Data" (iOS 13 or earlier) or "Website Data" (iOS 14).
If you're using Chrome instead, there's an option to clear its cache, too. Open Google Chrome, head into "Settings", and then "Privacy", and "Clear Browsing Data".
Select the sections to remove, and then clear them to free up some space.
Option 3: Backup and Reset
We'd ideally want to avoid this, but Apple's file system only lets users purge what they allow you to purge.
This means that sometimes it's actually easier to simply start again, restoring the device from a backup.
Connect your iPhone to a PC (and use iTunes) or a Mac (and look for it in the sidebar of Finder). Backup your device using either method, and be sure to select the option to "Encrypt local backup" to save account passwords.
Once that's done, unplug your phone and go to "Settings", "General", "Reset" and "Erase All Content and Settings".
This will wipe your phone entirely, and allow you to restore it from either iTunes or Finder. For a full guide, you can find full instructions on how to do this below.
Customize your wallpaper
Anything saved to your Photos library can be your Home Screen, Lock Screen, or both. Just find the pic you like, tap the Share button and select Use as Wallpaper.
Make a Live Photo into a video
A Live Photo's movement can be exported in video format for recipients who don't have iPhones: just tap the share sheet, select Save as Video and the clip will appear at the top of your library.
Customize Control Center
With Control Center you can get fast access to lots of useful things by swiping down from the top right. You can customize the selection of controls and their order in Settings > Control Center.
Sign up to receive daily breaking news, reviews, opinion, analysis, deals and more from the world of tech.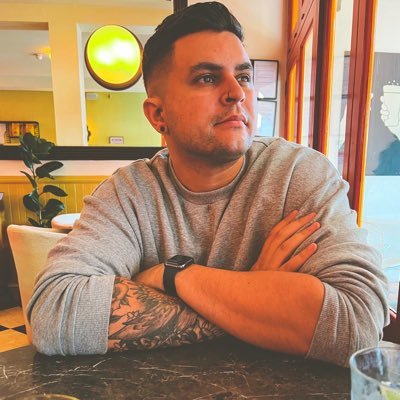 Lloyd Coombes is a freelance tech and fitness writer for TechRadar. He's an expert in all things Apple as well as Computer and Gaming tech, with previous works published on TopTenReviews, Space.com, and Live Science. You'll find him regularly testing the latest MacBook or iPhone, but he spends most of his time writing about video games at Dexerto.