How to watch Avatar: The Way of Water and stream James Cameron's epic blockbuster on Disney Plus
Disney Plus invites you back to Pandora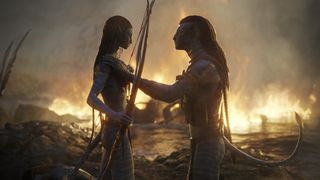 (Image credit: 20th Century Studios)
Watch Avatar: The Way of Water
Avatar: The Way of Water – the sequel to James Cameron's record-breaking Avatar – is now available to stream at home on Disney Plus.
Swipe to scroll horizontally
---
Thirteen years after Avatar awed audiences with its transportive visuals, soaring sci-fi action, and immersive environments, James Cameron finally released this much anticipated sequel, whisking us back to the wonderful world of Pandora and the plight of the native Na'vi. And now? It's about to make a huge splash on Disney Plus.
Avatar: The Way of Water broke new ground when it comes to film-making and special effects prowess, enveloping us in vibrant alien environments, like Jake, Neytiri, and their family sluicing through the ocean waters on Ilu – the Metkayina's aquatic steads – or stealthily navigating their lush jungle environment to ambush the Skel Suit-wearing 'Sky People'.
The Way of Water was the first film to achieve motion performance capture underwater too, so it's no surprise that it bagged the 2022 Academy Award for Best Visual Effects.
But there's enough sweeping drama to match the eye-popping visual spectacle. Set sixteen years after the events of the first film, the harmonious existence of Jake (Sam Worthington), Neytiri (Zoe Saldaña), and their family is threatened when Earth's imminent collapse leads the RDA to return to lay waste to Pandora.
Despite initial attempts to repel the invasion, the Sully's are forced into exile among the reef dwelling Metkayina clan when Colonel Miles Quaritch (Stephen Lang) – now a recombinant avatar endowed with the deceased soldier's memories – seeks to exact revenge following his death at the end of Avatar.
James Cameron's sci-fi epic also sees Sigourney Weaver return in a newly conceived role, Kate Winslet join the cast alongside Cliff Curtis, and Edie Falco playing the latest RDA antagonist.
Just follow our guide below to watch Avatar: The Way of Water online and stream the acclaimed movie now with a subscription to Disney Plus.

How to watch Avatar: The Way of Water online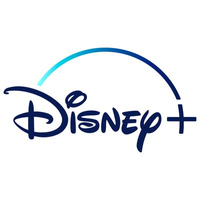 Avatar: The Way of Water, James Cameron's record-smashing sci-fi sequel, arrives globally through Disney Plus on Wednesday, June 7. It will be available to stream from 12am PT / 3am ET in the US and Canada, 8am BST in the UK, and from 5pm AEST in Australia.
As Disney Plus has now rolled out in North America, Europe and parts of Asia and Latin America, watching Avatar: The Way of Water will be easier than ever. If you're located in a country where Disney Plus is available, you just need to head to the Disney Plus website and sign up for the service to watch.
In addition to being the exclusive home of Disney's huge back catalog, Disney Plus will also provide you access to the entire Star Wars canon, including The Mandalorian and Andor, plus all things Pixar, National Geographic, and select picks from 20th Century Studios.
A Disney Plus subscription also offers everything Marvel, including Moon Knight, She-Hulk, the Avengers films and movies like Thor: Love and Thunder, all for just $7.99 ($10.99 without adverts)/£7.99/AU$13.99 a month.
Watch Avatar: The Way of Water with the Disney Bundle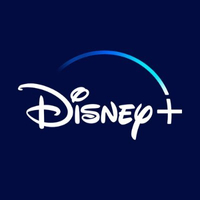 Watch Avatar: The Way of Water | Disney Bundle
The Disney Bundle gets you Disney Plus plus live sports and unmissable Originals through ESPN+ and Hulu as well. That's three streaming services all for $12.99 a month or $19.99 a month without adverts.
How to save money on Disney+
While there's no longer a Disney Plus free trial to speak of, the Disney Plus price offers great value and is already cheaper than competing streaming services like Netflix. Yet you can get more bang for your buck when you sign up for an annual subscription and get 15% off the monthly price. Yes, you have to splash a wad of cash initially, but with so much content to get stuck into, we very much doubt you'll run out of things to watch before your year is up. You're looking at $79.90 ($109.99 without adverts)/£79.90/AU$139.99 for a 12-month membership.
If your interests are farther reaching (and you're in the US), then we'd seriously recommend the fantastic value Disney Plus bundle package. It adds Hulu and ESPN Plus to your subscription price, with the Hulu element opening up a world of more adult-focused content, including Hulu Originals like History of the World Part 2, White Men Can't Jump, Tiny Beautiful Things, the Hellraiser reboot and Nine Perfect Strangers. Meanwhile, ESPN Plus brings tonnes of exclusive live sport, highlights and documentaries. The combined bundle costs just $12.99 per month.
What else should I know about Disney+?
Avatar: The Way of Water is the latest in a string exciting new releases exclusive to Disney Plus, following on from American Born Chinese, Ms Marvel, Ant-Man and the Wasp: Quantumania, and She-Hulk: Attorney At Law. And there's plenty more to come too, with The Mandalorian spin-off Ahsoka debuting in August and then Loki season 2 in October.
You'll also find National Geographic documentaries, Disney and Pixar classics, the entire Star Wars saga and every season of The Simpsons.
Star on Disney Plus, meanwhile, has seen the amount of content available through Disney Plus more than double, with a particular eye to more grown-up shows. Some of the best Star on Disney Plus shows include The Dropout, Snowfall, Only Murders in the Building, and Solar Opposites. And parents won't have to worry about their kids accidentally seeing inappropriate content, as Star includes a slew of parental control features to ensure the service stays as family-friendly as ever.
Star on Disney Plus is available in the UK, most of Europe, and other select markets like Australia and New Zealand - but not in the US, where the media giant's Hulu service already has very similar ground covered.
So, what devices can you watch Disney Plus on? The streaming service has apps for iOS and Android (of course) and is available to watch online via the likes of Amazon Fire TV Stick, PS4, Xbox One and Roku streaming devices.
Sign up to receive daily breaking news, reviews, opinion, analysis, deals and more from the world of tech.
Daniel Pateman is a freelance writer, producing articles across the cultural spectrum for magazines like Aesthetica, Photomonitor, The Brooklyn Rail and This is Tomorrow. He also provides text-writing services to individual curators and artists worldwide, and has had work published internationally. His favourite film genre is horror (bring on Scream 5!) and he never tires of listening to Absolute 80s on the radio.