Tools & requirements
- device (Android or iOS smartphone, laptop, tablet)
- good portable DAC
- wired headphones
- Tidal HiFi Plus membership
- Hi-res audio player (optional)
There's no point springing for one of the best music streaming services and paying a premium for its hi-res audio output if your kit isn't up to handling and playing it. Don't fret though; that's why this guide exists.
Already know your FLAC from your MQA? Scroll on down to our 'Quick steps' guide and get ready to enjoy your music in full FLAC fidelity, friend!
For the rest of us, a quick recap: if you're into quality digital music on the fly, you may have noticed that one of our top picks, Tidal, will soon be introducing hi-res FLAC audio to HiFi Plus members.
FLAC, or Free Lossless Audio Codec, is a digital audio format that can offer studio-quality sound without taking up your device's entire storage space (WAV, we're looking at you). Small file sizes are key – these platforms house millions of tracks after all. Now, FLAC already exists in Tidal's standard HiFi tier where songs are said to have "CD-like" quality and indeed, have CD 16 bit/44.1kHz resolution (also referred to as 1411kbps).
Music on HiFi Plus, more commonly referred to as Tidal Masters, currently runs on MQA, a controversial format that appears to have been a hot topic recently because, well, despite the claims, it is a lossy solution…
MQA or Master Quality Authenticated is an audio format boasting studio-quality sound (up to 24 bit/352kHz for its MQA Masters offerings) with file sizes smaller than FLAC. However, MQA Ltd recently announced it was "entering into administration", the British way of saying it has filed for Chapter 11 bankruptcy.
The end of Tidal? Not at all. Although the music service hasn't specified an exact date for the FLAC hi-res rollout (or the exact resolution), it has said that the current MQA catalog will remain, suggesting that soon you'll be able to pick between two different flavors of hi-res audio streaming and downloads. And that's good, because Tidal currently demands a premium for its hi-res tier, charging $19.99 (£19.99, AU$23.99) per month – a steep hike over the likes of Apple Music, which charges $10 (£10, AU$10) for its Lossless and Hi-Res Lossless offerings.
Quick steps for how to listen to high-res music on Tidal
Fire up your Tidal HiFi Plus membership on the Tidal app on your smartphone, tablet, Mac or web player (note – you cannot download from the web player)
Plug your portable DAC into your device
Plug your wired headphones into the DAC
Check you're getting the goods: in the Tidal desktop application, go to 'Home' and scroll to 'Master Quality Authenticated Albums' or 'Master Quality Authenticated Playlists' and click 'View all.' To get the best quality go to 'Settings', select 'Streaming' and choose 'Master' quality
Step-by-step guide for how to listen to high-res music on Tidal
Useful tips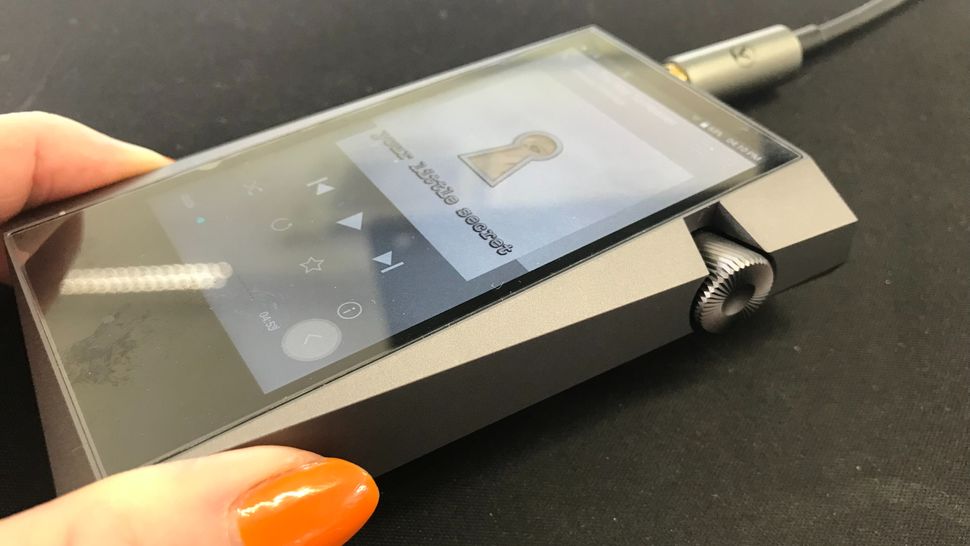 Master quality audio files are typically 24bit/96kHz FLAC or WAV files. If a song is labeled as MQA on Tidal (you'll often see 'Master' in yellow beside the track) it means that the artist authenticated it themselves, but not all songs are available in this high-quality format.
Now, although we can't be sure yet what Tidal's HiFi Plus FLAC rollout will comprise, its MQA Masters files allegedly max out at 24 bit/352kHz where FLAC files can provide a resolution of up to 32-bit/96kHz, so that top-end figure would be ideal.
In the meantime, MQA is still Tidal's hi-res solution of choice. And Tidal says that even when its hi-res FLAC offering arrives, MQA shall remain. Cue afternoons spent trying to determine which you prefer through the low-end and leading edges of notes using your hi-res system.