The Cosori rice cooker might have 'rice' in the name, but it's much more than that, as it can steam, slow-cook, sauté, and make other foods like soup and cakes. It's compact and streamlined, and best of all it's affordable. The simple touch control panel is intuitive to use, although some presets would benefit from the ability to adjust times. Overall though, it's a great little countertop cooker that impressed me during testing.
Pros
+

Simple touchscreen

+

Compact on the counter

+

Great cooking results
Cons
-

Timer can't be adjusted when cooking rice

-

Cooking temperatures aren't adjustable

-

Liquid evaporates fast in slow-cook mode
Why you can trust TechRadar We spend hours testing every product or service we review, so you can be sure you're buying the best. Find out more about how we test.
One-minute review
Cosori is a brand that's best known for its range of air fryers, several of which have featured in our best air fryer roundup . If you're considering a countertop multi-cooker like one of the best Instant Pots, it's not the first brand that springs to mind; and add to that the fact that this particular appliance is called a 'rice cooker', and it's unlikely to top the shortlist of most people looking for a multi-cooker.

However, the Cosori Rice Cooker offers a decent range of cooking modes that make it more than just a rice cooker. With slow-cook, saute, steam, and other options, it's a versatile countertop cooker, although unlike models from the likes of Instant Pot and Ninja, it doesn't feature a pressure-cooking function.
It's streamlined and compact, and arguably looks nicer than most multi-cookers around, although the 5-quart/ 5-liter capacity limits it to smaller 2-4 person households. It's an affordably priced and easy-to-use countertop cooker, and with dishwasher-friendly parts, it's easy to clean too.
On test it produced some tasty food, although many of the cooking times were long. Conversely, in slow-cook mode, it was a bit too quick. So it's not perfect; but I think you'll quickly get used to its quirks, and adjust your expectations and your recipes accordingly.
Cosori Rice Cooker review: price and availability
List price: $99.99/ £119.99
The Cosori Rice Cooker is available from Amazon in the US and UK, or direct from Cosori in the US. At $99.99 / £119.99 it's already affordable, but we have seen it discounted on Amazon to $89.99 in the US and £99.99 in the UK, so it's worth keeping an eye on the price on Amazon to bag yourself a discount.
Cosori Rice Cooker review: specifications
Swipe to scroll horizontally
The specs of our Cosori Rice Cooker review unit

| | |
| --- | --- |
| Price: | $99.99 / £119.99 |
| Weight: | 9.3lb / 4.2kg |
| Size: | 9.2 x 10.6 x 12.3 inches / 23.4 x 26.9 x 31.2cm (h x w x d) |
| Capacity: | 5-quart / 5-liter |
| Functions: | White rice, grains, brown rice, slow cook, steam, saute, soup, jam/ sauce, cake, keep warm |
| Accessories: | Soup ladle, rice paddle, measuring cup, steam basket |
Cosori Rice Cooker review: design and features
Compact footprint
Straightforward touch-sensitive LED display
Dishwasher safe accessories
I've reviewed plenty of multi-cookers, and it's safe to say they're generally not the most stylish kitchen appliances, but I was impressed with the streamlined appearance of this Cosori rice cooker. The control panel dims to black when the device isn't switched on, giving an uncluttered and sleek appearance. As it doesn't have the ability to pressure-cook it has a neat flat lid, and I like how compact it is on the counter.
The lid flips up at the touch of a button on the top of the cooker. The non-stick inner pot sits inside, and there's also a steam basket. The inner pot has markings for guidance on the water level for steaming as well as for rice portions.
The other accessories include a couple of spoons and a measuring cup. Within the lid there's an inner lid that easily detaches for cleaning, and all the accessories can be popped in the dishwasher.
The touchscreen is easy to get to grips with, and offers plenty of cooking options. For white and brown rice, there are three choices: long grain, short grain or quick. There are also three grains options: quinoa, porridge or mixed.
The manual offers guidance on rice or grain-to-water ratios, and estimated cook times. However, unlike the rest of the cooking functions, the rice and grain preset cook times can't be altered. Instead, the brand claims the appliance automatically adjusts settings during cooking for perfect results.
The cooking functions include slow cook, steam, sauté, soup, jam/sauce and cake. Within these functions the cooking time can be adjusted, but the temperature cannot, so it doesn't offer the same degree of control as some other multi-cookers.
Additionally, there's a keep-warm function that can keep the contents warm for up to 24 hours. There's also a delay timer that can delay cooking for 24 hours. The included recipe booklet gives you some pointers and recipes to help you get started, along with helpful cooking charts for rice and grains.
There's no setting up to do as such. As with most appliances, the manual advises giving all the parts a wash before using, and other than that it's simply a case of familiarizing yourself with the control panel.
Cosori Rice Cooker review: performance
Slow cooker is quick to thicken and cook
Rice programs are quite long
Lid can be opened during cooking
The first thing I cooked in the Cosori Rice Cooker was brown basmati rice. I consulted the rice-to-water ratio tables in the manual, and concluded that for my two cups of rice I needed to add 2.75 cups of water. I selected the long-grain brown rice preset, and the timer showed 75 minutes, which was a surprise.
I cook brown rice a lot, and I know it's slow to cook, but I could cook this on my stove in around 25 minutes, so 75 minutes seemed excessive. At this point I'd expected to be able to adjust the timer, but that's not possible.
After 60 minutes I opened the lid to check the rice, and it was cooked through, so I canceled the rest of the cook time. The rice was slightly stickier than I'd have liked, but it was nicely cooked with no clumping or drying out, so I was happy with the result.
Next I tried steaming broccoli. I cut the broccoli into florets and popped it in the steam basket, and filled the main pot with water up to the marker for steaming. I was completely in the dark when it came to the timings, so I set the timer for five minutes and hoped for the best.
It started on a preheat stage which took 9.5 minutes, and then it started counting down the five minutes on the timer. After this time had elapsed the broccoli wasn't completely cooked, so I put it back on for a further five minutes. So all-in it took almost 20 minutes to cook the broccoli, but the texture was great, and unlike when cooking on the stove you can leave the cooker unattended and get on with other things.
I made a slow-cooked beef chili, which also enabled me to try out the sauté function to sauté the ground beef, as well as the onion and celery. The sauté function worked well; when I first poured the oil in, it pooled around the edges due to the base of the pot being slightly convex. But as soon as you add the ingredients and start stirring them, it's not really a problem.
It would have been nice to be able to adjust the cooking temperature when sautéing. Nevertheless , it was effective, and being able to do this part in the cooking pot saves on any additional dishwashing, so no complaints here.
I added all the chili ingredients and set it to slow cook for eight hours. In my experience, other multi-cookers usually have a very tight seal, which means that very little steam escapes, and hence the sauce doesn't thicken much.
However, I noticed that steam was continually pouring out of the vent in the top of the lid. So I kept an eye on it, and opened it up occasionally to check it was okay. I ended up stopping it after 5.5 hours, because I didn't want the chili to get any thicker.
This was fine for my beef chili, but if you're cooking something that particularly needs a very slow cook to tenderize it, you might need to add additional liquid part-way through, which isn't very convenient if you were planning on leaving a dish to cook while you're out.
Lastly, I tried out the cake function by following a recipe for chocolate cake that's in the manual. After mixing up the cake batter, I tipped it into the greased pot and set the timer for 70 minutes. At the end of the cooking time the cake wasn't cooked through, so I added a further 10 minutes. This by far exceeds the time a cake takes to bake in an oven, although no doubt the amount of energy used to cook it in this appliance is much lower.
The cooked cake had a shiny top with a few bubbly craters, while inside the texture was moist, and while it wasn't dense like a brownie, neither was it light and fluffy; it was somewhere in between. It worked best warm with a scoop of ice cream.
Should I buy the Cosori Rice Cooker?
Swipe to scroll horizontally
Cosori Rice Cooker report card

| Attributes | Notes | Rating |
| --- | --- | --- |
| Value | An affordable multi-cooker that offers plenty of bang for your buck. | 5/5 |
| Design | Simple and intuitive controls and a sleek compact exterior, but lacks control over cooking temperatures. | 4/5 |
| Performance | Some of the cook times are quite slow, but on the whole everything cooked well with good flavor and textures. | 4/5 |
Buy it if...
You want an affordable multi-cooker
We've seen it discounted to around $100 / £100, which is a great price for an appliance that offers so many cooking functions.
You're short on space
It's one of the most compact multi cookers we've reviewed, so if space is at a premium, but you still want or need a countertop cooker, this one is smaller than most.
You want a rice cooker that can do more
The Cosori rice cooker is a great choice if you're looking for a rice cooker, but you want something that can work a bit harder to earn its place in your kitchen.
Don't buy it if...
You want a pressure cooker mode
The vast majority of the multi-cookers from big-name brands not only come with a pressure cooker mode, but are focussed around that function. The Cosori Rice Cooker doesn't offer this feature, so if you want a pressure-cooking multi-cooker you'll have to look elsewhere.
You need a large capacity
The 5-quart / 5-liter capacity is by no means small, and can easily cater for four people, depending on what you're cooking. But if you need to feed a crowd, it might not meet your needs.
You want to be able to adjust cooking temperatures
This appliance doesn't offer adjustable temperature options in any of the cooking modes, which won't suit everyone. If you want adjustable sauté temperatures, or a high and low slow-cook option, check out some of the models on our best Instant Pot and multi-cookers list.
Also consider...
Swipe to scroll horizontally
| | Instant Pot Duo 7-in-1 | Ninja Foodi Max 15-in-1 Smartlid | Instant Pot Pro |
| --- | --- | --- | --- |
| Price | $100 / £90 | £299.99 / $349.99 / AU$549 | $129.99 / £149.99 or $149.95 /£199.99 |
| Size: | 12.2 x 13 x 12.6 inches / 31 x 33 x 32cm (h x w x d) | 14.25 x 14.21 x 15.39 inches / 36 x 35 x 36cm (h x w x d) | 12.8 x 12.7 x 13 inches / 32.5 x 32.3 x 33cm (h x w x d) |
| Capacity | 3 quarts / 3 liters, 6 quarts / 5.7 liters, 8 quarts / 8 liters | 8 quarts / 7.5 liters | 6 quarts / 6 liters, 8 quarts / 8 liters |
| Cooking modes: | Pressure cook, slow cook, steam, sauté, reheat, yogurt maker | Pressure cook, air fry, grill, bake, dehydrate, prove, sear/ sauté, steam, slow cook, yogurt, steam meals, steam air fry, steam roast, steam bake, steam bread and keep warm | Pressure cook, slow cook, rice cooker, steam, sauté, sous vide, reheat, yogurt maker, sterilizer, cake maker |
| Number of presets: | 11 | 0 | 28 |
If you're not sure about the Cosori Rice Cooker, here are a couple of other options to consider...
Instant Pot Duo 7-in-1
This is a similarly priced multi cooker from the original multi-cooker brand. It boasts a slightly larger capacity, with the addition of a pressure cook function, and temperatures on some settings are adjustable. The downside is that it's not the nicest-looking appliance.
Read our Instant Pot Duo 7-in-1 review to learn more
Ninja Foodi Max 15-in-1 Smartlid
This is the one to choose if you want a large-capacity multi-cooker that can do everything. It's one of the most sophisticated multi-cookers on the market to date, with a whopping 15 cooking modes including air fry and roast, and it's a beast of a machine, with a hefty price tag.
Read our Ninja Foodi Max 15-in-1 Smartlid review to learn more
How I tested the Cosori Rice Cooker
I cooked in it four times
I used five different cooking functions
I noted how easy it was to clean
I've reviewed several of the multi-cookers that are currently in our list of best Instant Pots. So for easy comparison I made the same foods: a slow-cooked beef chili, steamed broccoli and brown rice. But since the Cosori doesn't have a pressure cook function, I swapped out the usual pressure cooked Thai curry for a cake.
During these tests I was evaluating how straightforward the cooker is to use, and how easy it was to adjust the settings. I also cleaned it by hand, as well as in my dishwasher, to see how easy it is to clean. I also noted any other quirks or frustrations along the way.
I've been reviewing kitchen and home appliances for over 15 years. I've learned how to thoroughly test and evaluate products during my time at the Good Housekeeping Institute, and now as a freelancer I work across a variety of publications and have tried out most of the big brand multi-cookers.
Read more about how we test.
[First reviewed August 2023]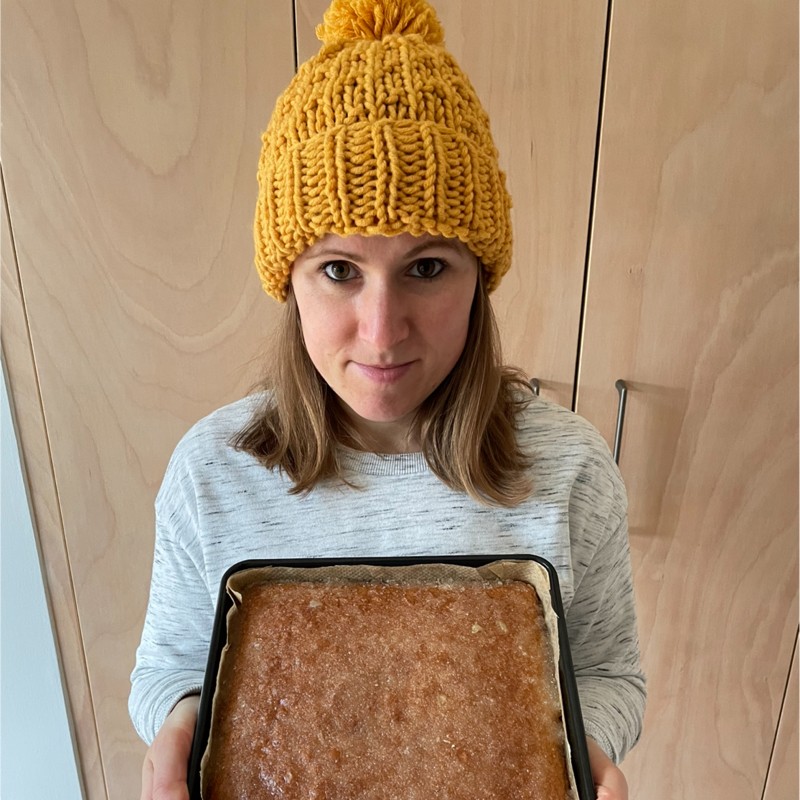 Helen is a freelance writer who specializes in kitchen appliances and has written for some of the biggest home-related titles around. She has been reviewing small appliances, including blenders, juicers, and multi-cookers, for more than 8 years, and also upholsters furniture when she's not testing the latest food tech gadgets.