Four essential Strava safety features every user needs to know about
Exclusive: Strava exec Zipporah Allen explains three of the app's key safety features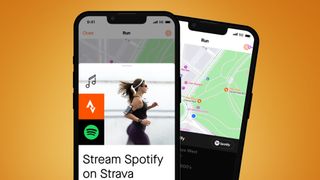 (Image credit: Spotify)
If you're out on a tough run, hike or cycle, especially through unfamiliar cities or trails, you might suddenly stop and think "Wow, I'm a little out of my depth here. No-one knows where I am." It's a scary thought, and it's happened to everyone who loves to get out into the great outdoors alone.
However, thanks to smart tech, there are more safety tools available to us than ever before. The best Garmin watches, for example, come with LiveTrack, which allows your friends and family to follow your progress during a run or cycle. I've used this myself, so my parents and wife could follow me around a race course.
The best Apple Watches, meanwhile, come with Crash Detection and Fall Detection, which alerts emergency contacts (or emergency services) if it thinks you've been hurt and you haven't disabled the watch in time to cancel the call.
Strava has also got into the act. Strava has been trying to get more people into cycling, both recreationally and professionally, with its Strive for More initiative. However, encouraging to more people onto the roads comes with its own challenges. Both seasoned Strava users and newcomers, especially those who run and ride on their own, could really benefit from knowing about all the safety tools at their disposal.
TechRadar spoke to Strava's chief business officer, Zipporah Allen, about how Strava users can stay safe on the roads and trails. Allen is a big proponent of getting people involved in Strava's Groups and Clubs features, partly because when you're feeling safe and running or riding with others, you're likely to go further.
As the person in charge of Strava's marketing and communications, there's no one better to ask about how Strava's safety features affect its massive community of users.
"Our research reinforces that; for example, when we think about cycling, people who are riding in groups tend to go 1.5 times further than when riding alone," says Allen. "For women cyclists, this is particularly important: they cycle over twice as far when in a group than when alone."
Allen highlights three features she believes every Strava user should know about, so that runners and cyclists can push themselves to the limits and always come back safely.
1. Hide start and end points
Allen says: "I also really like our settings that allow me to hide my start and end points automatically on my activities, or even hide the map altogether. I love getting the kudos for my activities, but I don't always want people to know where I am in the world."
If you've had a Strava account for at least seven days, the first and last 200 meters of your activity maps will be hidden by default. But you can hide the map completely if you need to, or toggle this setting off, in Settings > Privacy controls.
2. AI route creation
The acquisition of 3D mapping technology FATMAP has "the potential to further usher in an era where mapping will be built around human-powered travel and exploration", according to Allen.
What this means in practice is that you're going to get up-to-the-minute route creation based on popular local routes, so that skiers don't head into dangerous territory, and runners don't get sent down any dark alleys or dead ends.
During this year's Camp Strava, FATMAP's CEO Misha Gopaul highlighted a skiing map in Switzerland based on the official Swiss map, which also incorporated areas to avoid, colored red to signify avalanche risk. The feature is due to arrive later this year.
3. Suggested routes
Allen also loves the Suggested Routes feature, which can offer pics, information, and maps based on local knowledge. "As a regular runner, this feature helps me keep my routes fresh and explore new routes to challenge me," she says. "As a relatively new cyclist, this feature helps me prepare for the ride with curated information like recent images, route surfaces, and estimated time of completion.
"The cool part about this feature (and a majority of Strava features) is that it's powered by our active community – meaning the people who are using these routes are contributing to my experience."
A little bit of research before you head out the door can ensure that you're following a safe route that's been well trodden or well ridden by local Strava users. No more turning back because you're 10km down a road to nowhere.
4. Beacon
"Beacon rounds out the list for me," says Allen. Beacon works just like LiveTrack on a Garmin watch, in that it will automatically generate and send a URL to your family and friends. When they access the URL, they can access your GPS location, provided that you're using a Strava-enabled watch or phone.
"Wherever I am in the world, my husband gets a text when I'm out on a run or riding so that he can track my live location and route at any time. It really gives us both peace of mind," says Allen.
Strava subscribers can use Beacon on mobile and other compatible devices, and you can learn how to use Beacon on the Strava Blog.
You might also like:
Sign up for Black Friday email alerts!
Get the hottest deals available in your inbox plus news, reviews, opinion, analysis and more from the TechRadar team.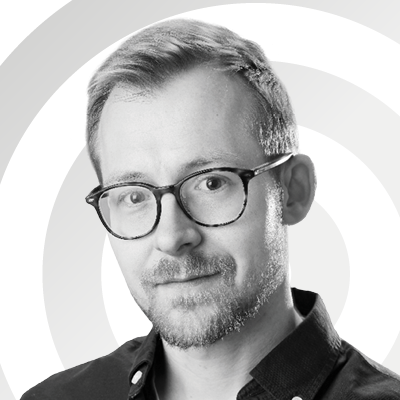 Fitness, Wellness, and Wearables Editor
Matt is TechRadar's expert on all things fitness, wellness and wearable tech. A former staffer at Men's Health, he holds a Master's Degree in journalism from Cardiff and has written for brands like Runner's World, Women's Health, Men's Fitness, LiveScience and Fit&Well on everything fitness tech, exercise, nutrition and mental wellbeing.
Matt's a keen runner, ex-kickboxer, not averse to the odd yoga flow, and insists everyone should stretch every morning. When he's not training or writing about health and fitness, he can be found reading doorstop-thick fantasy books with lots of fictional maps in them.