Amazon's Astro might not save your smart home, but it'll be your new best friend
Less Cortana, more Tamagotchi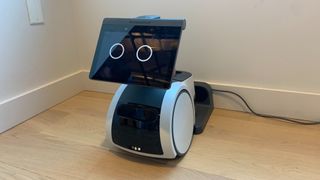 (Image credit: Future)
I recently bought a first-generation Tamagotchi, and for one blissful week, I relived my youth, living as a single mother juggling work, sleep, and raising my oddball Tarakotchi babe.
Throughout the week, I was flooded with a wave of nostalgic memories – from the lunch lady at my school who hoarded students' Tamagotchi in her apron and kept them alive during class to the sweet, sweet feeling of success when I managed to provide the optimal care for my virtual pet and score the elusive Mametchi.
In the 20 years since the popularity of toys like Tamagotchi, we've seen an abundance of robot dog devices that never quite land, the birth and death of virtual pet sites like Neopets, and even pet care games like Nintendogs soar to the heights of success only to come crashing down when it came time for a sequel.
Around the same time I bought my Tamagotchi, I was invited to see Amazon's Astro home bot in person, and I think I'm finally starting to understand the place it could have - but it's not as a pure smart home assistant.
Instead, I think Amazon could hit the robotics market where it hurts: parents' wallets.
What is Astro, anyway?
In case you missed it, Astro is basically an amped-up Echo Show on wheels with a compartment for carrying objects and a tucked-away periscope. As of writing, it's available exclusively in the US and by invite-only, with no updates from Amazon on when this might change.
Many have had doubts about if and when the product will release, if anyone will even buy it, and, quite simply, what purpose it serves.
It has some awesome practical features in addition to being Alexa-enabled; from using facial recognition to locate household members and delivering things to them to checking if your stovetop is off with its absurdly long periscopic camera, Astro is a great home assistant.
Something David Limp, Senior Vice President of Devices and Services at Amazon, said about Astro really resonated with me, though. It's not strictly a chore-bot like some of the best robot vacuums from iRobot, which has recently been acquired by Amazon; Astro is more for companionship.
When Astro moves, it turns its 'head' screen in the direction of travel before wheeling its way to its destination. It likes (used liberally here for an emotionless bot) being around people and identifies where the action is in the home to come hang out with you when idle.
The little bot oozes character and charisma, and Ken Washington, VP of Consumer Robotics at Amazon, suggested it'll have its own voice outside of Alexa's. Astro, in this sense, is taking on a life of its own and is well on its way to becoming the first companion bot in existence that's more than just a gimmick.
Astro, bark like a dog
This attention to detail is something I really appreciate in devices, but Astro's fun factor is where it truly shines.
For instance, the bot's ability to do animal impressions completely captivated me. I wasn't alone either; the room was awash with fully-grown adult journalists cooing at Astro as it mimicked a whale, tilting its head as though cresting ocean waves, making splashing noises and raising its periscope as though it was clearing its blowpipe.
Astro can also dance to its own merry tune and perform special routines for celebrations like Cinco de Mayo, Mother's Day, and Father's Day. Washington says this list of abilities will only continue to grow.
The sheer cute factor and charm of Astro are the kind of things kids would adore. If nurture was built into Astro's interactive abilities, it'd go from being another screen around the home kids can kill some time with to something they grow to love and care for.
How do you solve a problem like Astro?
So why does this matter right now? Well, we've recently heard mumblings that Astro is leaning more toward its smart home functionalities. This feels like something of a departure from what I felt the product would be best for when I saw the device in person just weeks before.
In principle, it's no bad thing, but as my colleague Mark Wilson explained in his coverage of the news, it feels like the current muddy, slightly confused state of the smart home should be less of a focus for Astro right now.
Combine this with the gaping hole in the virtual pet technology market, and you've got ample opportunity for Amazon. Other devices, games, and websites have focused on recapturing the early 2000s virtual pet craze and are too single-minded in their pursuits – Astro could present something fresh and new yet still familiar.
The real winners in the modern tech era are multi-functional devices that offer everything from entertainment to assistance – that's why we're all glued to the best smartphones and best tablets, and increasingly adopt more multi-function devices like smart home hubs. Perhaps, in the future, that list will include smart home companion bots like Astro.
Of course, we're a ways off this yet. First, we'd need Amazon to actually launch the device to the general public, and then maybe knock some money off its list price so it's cheaper than buying an actual, real-life pet.
Sign up to receive daily breaking news, reviews, opinion, analysis, deals and more from the world of tech.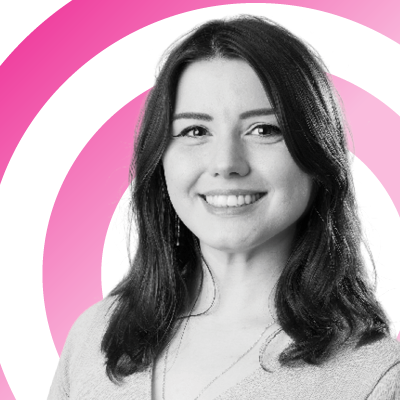 Managing Editor, Lifestyle
Josephine Watson (@JosieWatson) is TechRadar's Managing Editor - Lifestyle. Josephine has previously written on a variety of topics, from pop culture to gaming and even the energy industry, joining TechRadar to support general site management. She is a smart home nerd, as well as an advocate for internet safety and education, and has also made a point of using her position to fight for progression in the treatment of diversity and inclusion, mental health, and neurodiversity in corporate settings. Generally, you'll find her watching Disney movies, playing on her Switch, or showing people pictures of her cats, Mr. Smith and Heady.