If you want a massage gun but can't quite decide if it's going to be a beneficial purchase or not, there are a few core points to consider. There's no doubting their popularity, simply because a decent massage gun can seem to provide instant relief for tired or sore muscles. Massage guns are convenient too, because they're handheld, rechargeable and don't require an appointment with your physio or a masseuse, both of which can get expensive.
Some of the best massage guns are models that can pack impressive power for something so small, offer multiple heads for massaging specific points, or even heated attachments. Whichever model you choose it's possible to take control of your muscle recovery and that's always a bonus if you're short on time and money.
Before you buy a massage gun though, take a tour of our 5 things to know before you make that purchase. Knowledge is power, and having a good grasp on the core reasons to buy one makes a lot of sense prior to parting with the cash.
1. Do you need a massage gun?
Remember this when you're researching the massage gun you're going to purchase. Aside from the frothy descriptions that come with every product, it's a good idea to carry out some research on the bona fide benefits of using a massage gun.
For example, research shows percussive massage increases your range of motion. In fact, according to science, this can potentially help reduce the risk of injury and provide similar benefits to stretching.
If you get knotty muscles after a workout, you might also benefit from the purchase of a massage gun. Muscle knots are technically known as myofascial trigger points caused by tension in a muscle band. Research has found massage can ease that tension, reducing the feeling of painful, knotty muscles after a workout.
However, if you regularly or religiously stretch, or are lucky enough to have a standing appointment with a masseur or physiotherapist, and don't feel particularly sore after working out, you might not need a massage gun. Crucially though, whichever massage gun you fancy, it's vital that you follow any/all instructions to the letter and seek guidance from a medical professional if you have any worries from a personal health viewpoint.
2. There's one for every budget
In the current economic climate, this is perhaps one of the most appealing aspects of owning a massage gun. Aside from the relatively low outlay, you'll have a device that should deliver years of service. It will not incur a cost each time you use it either – save for the power supply, which will be nominal. And, unlike a physio, it can be used at any time of the day or night.
The cheapest massage guns online start at around $25 on Amazon, and although cheap brands are unlikely to have as many settings, heads or as good a battery as premium offerings, more affordable brands still offer some of the benefits.
Splash out on a higher-end model like the Power Plate Mini+ or Bob and Brad Q2 Mini, and you could get more functionality and additional heads, even though these are at the lower end of the pricing scale.
3. They can reduce perceived pain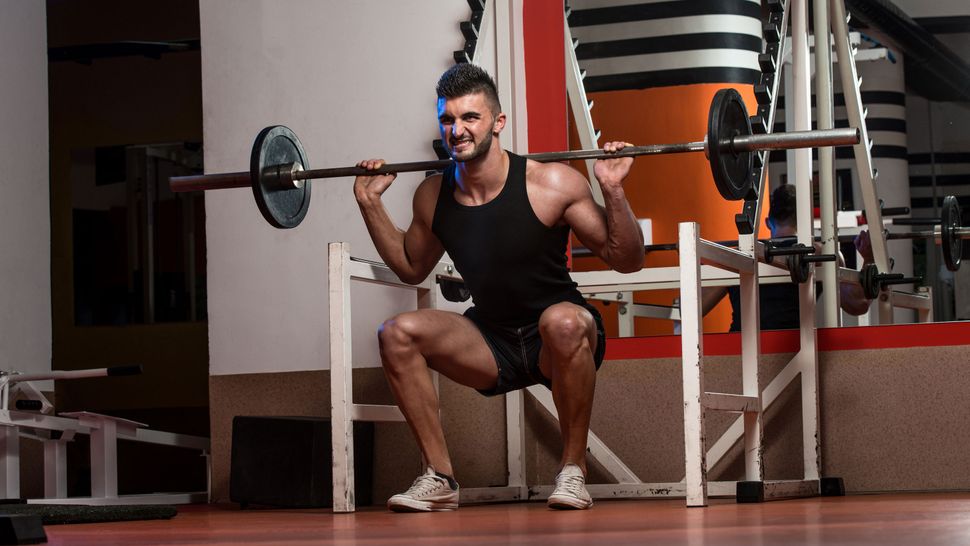 A massage gun could certainly help you overcome the painful after-effects of over exertion, as well as providing a degree of stress relief. According to this evaluation of percussion massage gun devices as reliable rehabilitation tools, there is no concrete evidence to support a reduction of pain during and after using a massage gun.
However, the perceived pain of diffusing muscle aches and pains can often be tempered with the help of a massage gun. Some models on the market come with heated heads, which can offer additional relief for muscle aches. There's also the appeal of gentle massage on the skin even if you're not feeling direct pain as result of exercise, sporting activities, cycling or even walking.
In fact, a massage gun can be a great stress-busting advice following a long day at work craning your neck at a computer screen and can be used more or less anywhere. Slammer models with carry cases are perfect to throw in your gym bag.
4. The science is still out on recovery
There have been many studies and insights as to whether or not there's scientific proof that massage guns can work. As of now, it's widely recognised that massage guns have benefits, but as mentioned above, whether or not they actually help you recover faster is up in the air.
A study by the Journal of Sports Science and Medicine, for example, found that "similar to a conventional massage by a therapist, range of motion (ROM) can be increased by a handheld percussive massage treatment without having an effect on muscle strength." However, a separate study found no evidence that sports massage aids in muscle recovery.
The bottom line is that even professional masseurs can't help you recover faster, but like massage guns, they can reduce perceived pain and increase ROM. there are reasons to believe you may get similar results from using a low-tech foam roller instead. However, foam rollers are a little bit more difficult to use than the point-and-press massage guns, and you're able to get into all the difficult muscular nooks and crannies with models featuring multiple attachments.

5. Massage guns aren't perfect
Massage guns, even the generic branded ones that you can get for a few dollars on Amazon can be pretty good, but it's just one aspect of home care. There are lots of supplementary gadgets and gizmos you can buy that can have a positive effect on your health and wellbeing.
If massage guns aren't for you, foam rolling or lacrosse balls are a very affordable, low-tech but no less effective route instead. Or, simply exploring a good stretching programme might be just as beneficial and there are plenty of health and exercise apps that can help you do everything properly. Different things often work for different people, so it's worth keeping an open mind on how to tackle aches, pains, stress and more general fatique.