When it comes to buying the best gaming TV, you're looking for the same qualities that the best 4K TV for watching movies or best TVs for streaming would offer. You want a TV that is going to offer bright, vibrant picture quality, which also offers great contrast and convincing black levels.
The best gaming TVs do have console-specific features that make them ideally suited to PS5 and Xbox Series X owners, though. With the breakthrough of 120 fps console games, the most serious gamers need an HDM1 2.1 TV to make the most out of their next-gen systems.
But it's not only this advanced connection standard that makes a difference for gamers. If you're really serious about gaming and want the best TV to pair with a new console, you need to be on the lookout for features like VRR and ALLM.
Below, we'll talk you through these confusing acronyms to help you pick out the best gaming TV in 2023, while also explaining why less talked about factors – like good screen uniformity – can have a major impact on your enjoyment of the best PS5 games and best Xbox Series X games.
1. HDMI 2.1 connections
Let's start with the big one. If you're going to get the most out of your PS5 or Xbox Series X, you need a TV that supports a 4K input signal at 120Hz. That means you need a TV that supports HDMI 2.1. Thankfully, this is pretty much the default standard with most mid-range TVs in 2023.
The evolution of games that support 120Hz this generation really is surprising when you consider most titles on PS4 and Xbox One struggled to hit 60 fps at 1080p. It's a hugely welcome development. Thanks to techniques like checkerboard rendering and dynamic resolution, triple-A games like Call of Duty: Warzone 2 and God of War: Ragnarok can run at resolutions upwards of 1440p and still comfortably hit a 90-120 fps range.
Playing games at 120Hz feels brilliantly buttery, and gaming at such a speedy refresh rate can make all the difference to reaction times in demanding platformers, like Ori and the Will of the Wisps. To ensure you're squeezing every last frame out of the best next-gen console games in 2023, an HDMI 2.1 compatible TV is essential.
2. Low input lag
Most modern TVs hand in decently low input lag in 2023, but this is still something to be conscious of when buying the best gaming TV for your budget. Unless you're a competitive eSports fanatic, input lag of under 17ms will suit most gamers. With these sorts of timeframes, you won't notice the delay between hitting a button on your controller and the corresponding on-screen action.
The best OLED TVs have naturally low input lag baked-in, so if you want the best blacks, excellent contrast, and low latency, it's the first TV tech we'd recommend. That said, the best Samsung TVs – spanning both the company's QLED panels and LED screens – historically boast the lowest input lag around. If you can't quite afford OLED, and want to reduce input latency, Samsung is one of the best brands you can choose when it comes to LED TVs.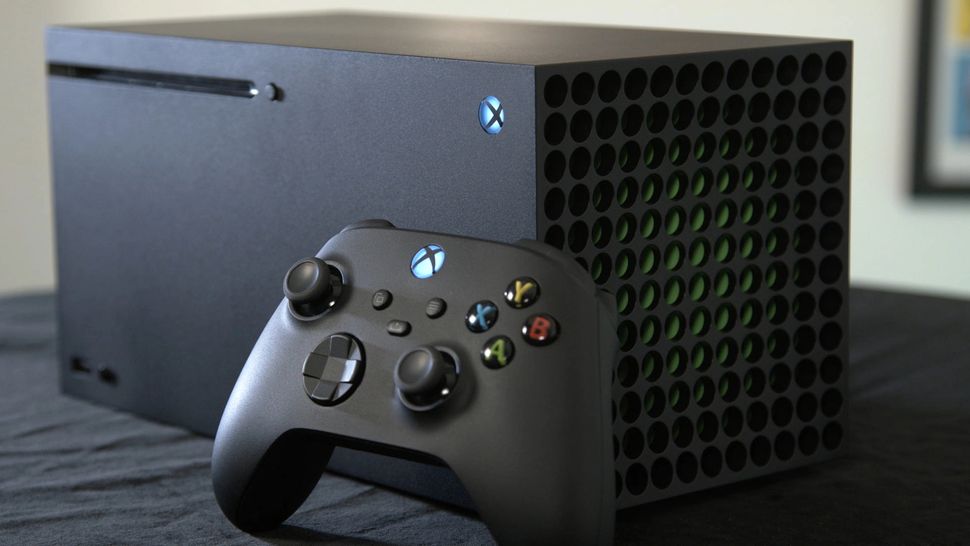 3. VRR support
The best 120Hz 4K TVs often support VRR. If you're not down with the acronym, that stands for 'Variable Refresh Rate'. How does this affect your favourite games? It makes them look smoother, is the simplest answer.
VRR wipes out stutter while also eliminating distracting screen-tearing. It does this by allowing your TV to switch its refresh rate to match the frame rate of your game in real-time. Xbox Series X has supported VRR since launch, and many PS5 games now support this frame rate-smoothing technique after a system-level patch.
Most high-end LG TVs have sported VRR features for years, whether it be Nvidia G-Sync or AMD FreeSync, and it's becoming an increasingly common feature in other modern TVs.
In layman's terms, VRR means you don't have to worry about frame rates in your favourite games nearly so much. Playing next-gen games on a TV that supports VRR ensures you won't notice minor frame dips, giving you the smoothest gameplay experience possible.
4. A bespoke 'Game Mode'
The best gaming TVs have built-in game modes to ensure you have the best PS5 or Xbox Series X experience with the minimal amount of hassle. LG OLED TVs have featured a bespoke game mode that kicks in as soon as it detects a signal from a console for a couple of years now, and this feature simply makes games easier to play.
When you play a game on the likes of the LG C2 OLED, its game mode automatically turns on VRR and ALLM (Auto Low Latency Mode) when you switch on your PS5 or Xbox Series X. This not only provides smoother gameplay, it stops you from having to switch between different picture presets every time you turn on your console.
Recent Sony TVs have also been manufactured to be 'Perfect for PS5'. Play PS5 games on either last year's Sony A95K QD-OLED, the upcoming A95L QD-OLED, or any other Sony TV with the Perfect for PS5 feature, and an Auto Genre Picture Mode and Auto HDR Tone Mapping will automatically kick in to give you the best possible picture.
5. Good screen uniformity
This one is pretty specific, and you probably won't notice it unless you have keen eyes. With that said, good screen uniformity can stop you from becoming distracted when playing certain games.
Unlike many LED TVs, the best OLED TVs have naturally good screen uniformity out of the box. While you can happily pan the camera across a blue sky in the likes of GTA 5 on Xbox Series X on an OLED and not notice vertical lines or other screen artefacts, that's not the case with most LED panels.
That's because LED/LCD screens are usually blighted by 'dirty screen effect'. DSE boils down to certain parts of the screen being brighter than others, which results in visible on-screen smudges that are particularly visible in panning shots across uniform colors – like a soccer field when watching sports or, more relevantly, a sky when playing a PS5 or Xbox Series X game. It's one of these weird things that once you've seen it, you can't unsee it.
If you're going to be playing a lot of sports titles or open world games where you will be panning the camera across sprawling environments, buying an OLED TV is the best way to avoid bad screen uniformity.
There is a counter argument, though. While OLED TVs generally have excellent near-white uniformity, they can struggle with darker scenes. OLED panels can display vertical banding – a defect that manifests as faint vertical lines – in shadowy scenes.
If you're a big horror game fan who is desperate to play the Callisto Protocol or the upcoming Resident Evil 4 Remake, this slight defect with OLED is worth considering… if you have really obsessive eyes.