If you're interested in the Audible free trial then you've come to the right place. We're here to answer any questions you might have about what's included, who's eligible, and give tips on how to score free content on Audible.
Details on the Audible can lean towards the opaque side, with many of the features being hidden behind small print and various promotional material. Luckily however the Audible free trial is always running, so if you're not ready for that big commitment then you'll still be able to check everything out at your own pace.
Audible also like to extend their free trial every now and again to promote the service, sometimes offering up to three months for free. Right now, there's no extension, but thanks to the latest changes in the Audible subscription service, the free trial is actually much better than it was previously, with free unlimited access to up to thousands of titles in the new Audible Originals library.
With so many people getting cheap Amazon Kindles in the end-of-year sales too, it's a great time to be checking out the new Audible service. We've also gone to the trouble of including some great tips on how to save money with Audible overall, and any caveats you need to be aware of when signing up for the Audible free trial.
Audible free trial: how to sign up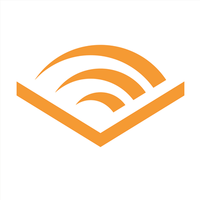 Audible Plus free trial | get a 30-day free trial of Audible
With the standard Audible Plus free trial, you'll get one month of unlimited access to the new Audible Originals library. This is the new baseline Audible subscription tier, which, while forgoing the usual free book tokens and discounts, does give you far, far more selections than previously available before.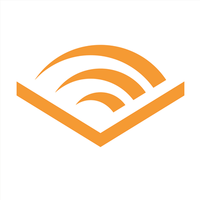 Audible Premium Plus free trial | get a 30-day free trial of Audible
The Audible Premium Plus free trial will score you not just access to the new Audible Originals catalog, but also one free book token and a site-wide discount of 30% on the Audible store itself. This is definitely the better free-trial option, especially because you can keep your free book afterwards. Remember to cancel your subscription after the 30-days is up though because it rolls onwards.
Is Audible free?
Audible is not free, even for Amazon Prime users. It operates on a monthly subscription basis, costing $7.95 / £7.99 per month at the entry-level subscription tiers. However, some content can be scored for free, depending on which tier of subscription you choose. If you subscribe to the new Premium Plus plan, for example, you'll receive one free book token per month, as well as get the usual free access to the core Audible Originals for one month.
Using that monthly book token, and the free trial, you can effectively get yourself one free book on Audible, although you can only do this once because the free trial is only available once per account. Bear in mind also that Audible will also roll on your free trial to a paid account once it expires, so definitely don't forgot to cancel it before your 30-day Audible free trial is up.
Audible free trial: what's included?
With the standard 30-day free trial you'll receive:
Audible Plus trial
Unlimited access to the new Audible Originals catalog (over 11,000 titles)
Free access to the Audible app (Windows, iOS, Android, Amazon devices)
Audible Premium Plus trial
One free audiobook token when you start the trial
Unlimited access to the new Audible Originals catalog (over 11,000 titles)
Free access to the Audible app (Windows, iOS, Android, Amazon devices)
Offline access to any of your titles
Currently you can take a free trial on both subscription tiers for Audible, but as you can see, the more generous of the two is the higher-tiered Audible Premium Plus trial. With the Audible Premium Plus free trial, you'll have access to one audiobook in total - not a lot, but enough to give you a little taster of what Audible's about, plus a nice little freebie that you can keep after your trial is over.
All free-trial tiers will have 30-days of unlimited access to the Audible Originals selection, which currently has over 11,000 titles of varying genres - both fiction, non-fiction, and even podcasts too. This library is ever-expanding too, which makes the new fairly wallet-friendly Audible subscription plans much better value than the previous free book token system.
If you decide to continue your subscription after your free Audible trial has ended, you'll still be entitled to free audiobooks as part of your subscription if you opt for the Premium Plus tier. This tier is more akin to the traditional Audible subscription plans from last year, with one free audiobook per month, or up to 12 in a single upfront purchase.
Who's eligible for the Audible free trial?
All new users are eligible for the free trial, simply create a free Audible account and you're good to go.
Currently, the free trial is only available to non-existing users only. So, if you're already an Audible subscriber or have already redeemed your free trial on your account, then you will not be eligible for another free trial.
Will Audible extend my free trial?
If you're already signed up for an Audible free trial, you won't be able to get an extension - once you're in, you're in. If you want to keep getting Audiobooks, you'll have to start paying a membership.
However, Audible does sometimes offer a three-month trial - rather than just 30 days - so if you're dead set on saving money, and not in a rush, you could wait for the next time that promo appears.
We last saw the three-month Audible trial in April - you could get three months for just 99p. However, this only ran for around a week, so you have to be quick when you see it. These longer Audible trial promotions tend to run every couple of months, so it's unlikely another one will crop up for a while - but we're always on the lookout, so bookmark this page and check in regularly for the latest Audible free trial news.

What happens when my Audible trial is over?
Audible will roll your membership onto a paid tier after your 30 days are up, so if you're planning to cancel your subscription, make sure you do so before the trial period is over. If you do choose to do this, you'll still have access to all your existing audiobook choices, so it's very much an opt-out friendly service if you're that way inclined.
Also, if you cancel your subscription immediately after signing up for the free trial, you'll still be on the free trial for the remaining 30 days. If you're concerned about forgetting to cancel then don't worry - there's absolutely no risk with canceling immediately.
If you do choose to roll over to a paid subscription, you'll automatically be enrolled on the membership plan of the particular chosen trial tier, which start at $7.95 / £7.99 per month. Sometimes there are special offers that will bundle in several months for the price of one, however, right now there's nothing on the cards unfortunately.
If you'd like a detailed overview of membership plans and what's included you can visit our Audible price and membership guide.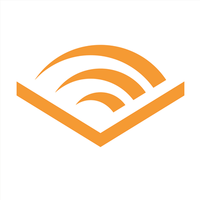 Audible Plus | $7.95 per month
Audible Plus is the newest entry-level subscription tier at Audible and is the cheapest option for those looking to carry on their account after the trial period has ended. Note - there are no free book tokens for this tier anymore, but it's traded off by the fact you've now got access to the new Audible Plus library of over 11,000 titles. You're also getting a 30% discount across the entire Audible store, which definitely adds up.

---
Other excellent Amazon services
While you're here, it's worth us telling you about the other great free Amazon service trials that are available right now. Whether you're interested in books, music, or video, there's a huge array of available services that Amazon is hoping will fill your every need. There's too many to cover in one article, but we've provided some handy links just down below so you can check them out yourselves.