Looking for a device that's big but not too expensive? This week's best Galaxy S22 Plus deals could be exactly what you need. Regardless of whether you're going unlocked or via a carrier, there are some great ways to save right now on this new flagship phone from Samsung and we've laid them all out just down below.
Samsung Galaxy S22 Plus deals: quick links
Jump to your relevant section:
1. This week's best deals
2. Mini-review
The Samsung Galaxy S22 Plus debuted at a price of $999 at the time of its launch back in February 2022 - although you can often find listings much cheaper than this due to the device's relative age. Now the later Samsung Galaxy S23 deals have hit the market this device is generally disappearing pretty quickly from retailer shelves, so if you see a good deal, definitely snap it up before it's too late.
Even though it's not the latest device in the range anymore, the Galaxy S22 Plus is still a really good option for 2023 if you can get a decent price. Inside, the Snapdragon chip is pretty damn speedy while the device also features a great camera setup and support for a variable refresh rate display. This feature in particular is very handy as it allows the phone to tailor the display's power output to conserve power without hindering performance. Overall, it's a great device and one that's not outwardly that different from the later Samsung Galaxy S23 Plus.
That about covers all the basics. You can scroll further down for a more detailed breakdown of the new phone, but next, we're going to dive straight into all the best Samsung Galaxy S22 Plus deals that are already up for pre-order. You can also compare them to all the latest offers in our roundup of this week's best cell phone deals. Alternatively, check out this week's best Galaxy S22 deals (opens in new tab) and Galaxy S22 Ultra deals (opens in new tab) for the other devices in the range.
Samsung Galaxy S22 Plus deals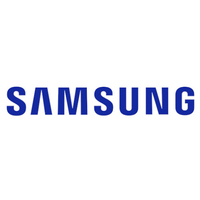 (opens in new tab)
Samsung Galaxy S22 Plus: up to $150 off, plus up to $185 off with a trade-in at Samsung (opens in new tab)
If you're looking for a simple upfront saving on an unlocked device, this week's Galaxy S22 Plus deals at Samsung itself are a great choice. Right now, you can get a $200 discount upfront on both unlocked and carrier devices and the official store even has a trade-in program that's offering additional savings. Currently, the maximum rebate is $185 off, which isn't the highest we've ever seen so it may be worth going for the latest Galaxy S23 Plus instead if you're lining up for a trade (opens in new tab).
Samsung Galaxy S22 Plus deals: what you need to know
Samsung Galaxy S22 Plus: specs
OS: Android 12 | Screen size: 6.6-inch AMOLED, 120Hz| Resolution: 1080 x 2400 | CPU: Qualcomm Snapdragon 8 Gen 1 | Memory: 8GB | Weight: 196g |Storage: 128 / 256| Battery: 4,500mAh | Rear camera: 12MP ultrawide / 50MP wide / 10 MP telephoto| Front camera: 10MP
Early impressions of the Samsung Galaxy S22 Plus suggest that, if you're looking to upgrade to a device in Samsung's trio of new phones, this is well worth your consideration over the rest. It sits in that perfect middle-ground between the standard Galaxy S22 and the more expensive S22 Ultra.
It's important to say that you shouldn't expect anything too radically different from the previous line of S21 phones. Sticking to what's worked in the past is always a wise idea. But while the overall impression might be one of familiarity, there are more than enough new additions and improvements to talk about that set the S22 Plus apart from the last generation.
First up, there's the latest Snapdragon Gen 8 1 processor, that will offer a small performance boost over older devices and ensure the Galaxy S22 Plus can hold its own against its closest rivals. You will also find improvements to the display, which is still capable of 120Hz but now also supports a variable refresh rate to improve battery life and maintain smooth image quality with more demanding tasks such as gaming. The camera array is significantly upgraded over the S21 Plus, too, whether that's the new 40MP front-facing camera or higher resolution main lens on the rear camera array.
The 6.6-inch display is slightly smaller than the 6.7-inch screen on the S21 Plus, but that difference is so minimal it's hard to notice unless you're really looking for it. Overall, though, the phone now looks thinner and shorter - while it's also slightly lighter, too, by six grams. It's a solid compromise between the standard S22 and the S22 Ultra.
The Samsung Galaxy S22 Plus comes with either 128GB or 256GB of storage. At launch, you can choose from colors including Phantom Black, Phantom White, Pink Gold or Green.
See our Samsung Galaxy S22 Plus (opens in new tab) review for more information.